Though the period between the end of OTAs and the beginning of training camp is usually relatively quiet — at least, by NFL standards — one of the bigger stories of the past calendar year broke yesterday, as quarterback Andrew Luck agreed to an extension with the Colts that will lock him up through the 2021 season. The details of the pact show that Luck will be extremely well-paid, as he'll average $24.594MM over the life of the deal; he also received a hefty $47MM in full guarantees and $87MM in injury guarantees.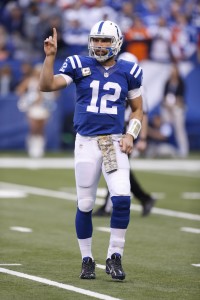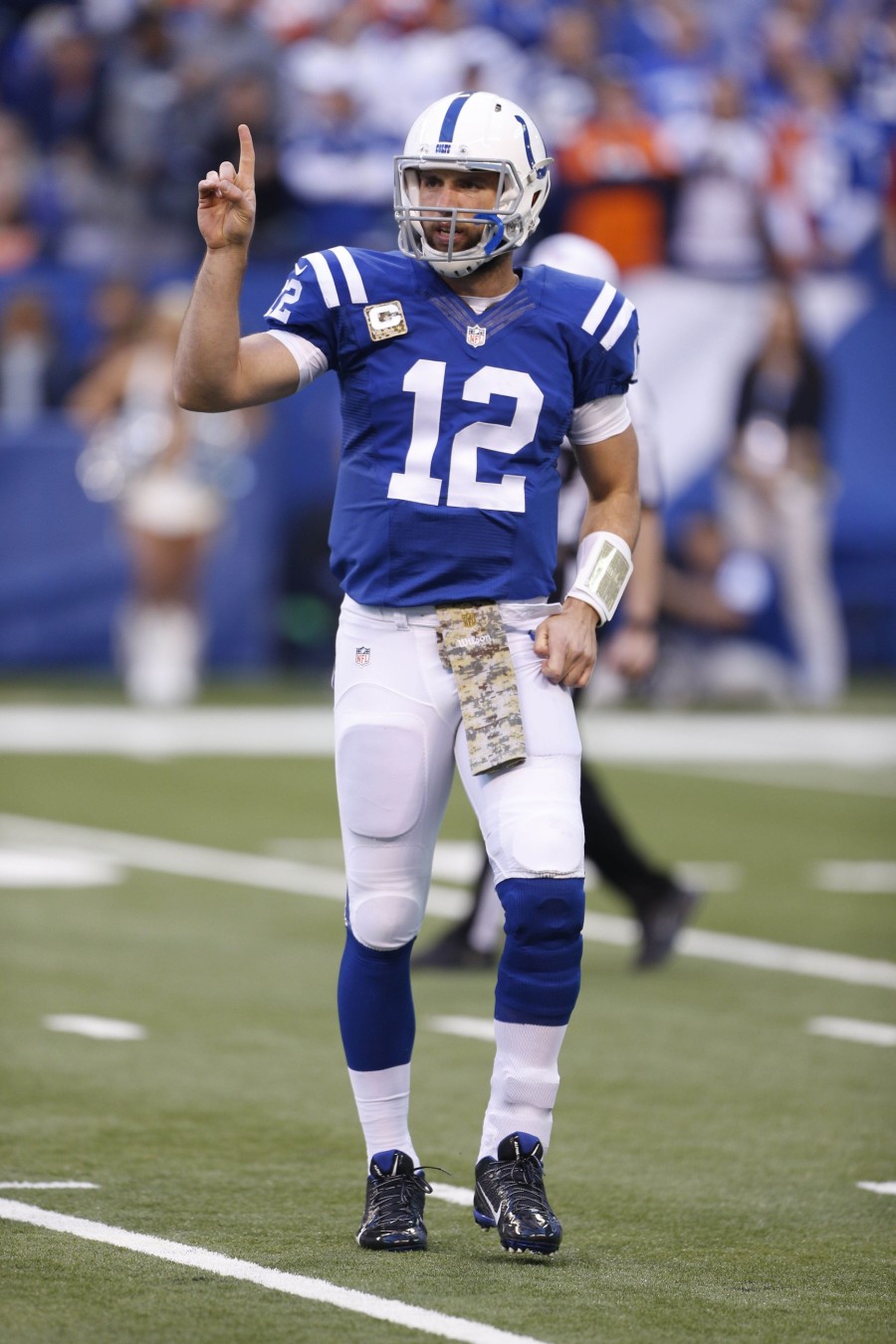 But despite those figures, some observers have noted that the contract is a little underwhelming. Luck will be the highest-paid player in the league on an annual basis, but he didn't set a new record for guarantees. Ndamukong Suh still holds that mark after scoring $60MM fully guaranteed from the Dolphins last season, while Aaron Rodgers is tops among quarterbacks, at $54MM.
Additionally, Luck didn't break the $25MM per year barrier. Now, that distinction could seem inconsequential — Luck came close, and he's only $406K per year short. But most expected him to shatter that mark, and the fact that he came up a little light was somewhat surprising. Perhaps it's simply that fact that we like round numbers, but that $25MM figure seems like the next annual salary that players — more specifically, quarterbacks — will look to attain.
So which signal-caller will be the one to crash through that ceiling? Just this morning, former agent and current CBS Sports contributor Joel Corry argued that Lions quarterback Matthew Stafford could be the most logical candidate, given that he's posted comparable statistics to Luck and only has a couple years left on his deal. From my vantage point, Stafford does look like he could reach the $25MM mark because he could opt for a contract with a short length, as he did last time around when he agreed to a three-year extension. Without having to worry about large guarantees on the back end, or a massive signing bonus that could make it untenable to cut Stafford loose down the road, Detroit could be willing to meet $25MM per year.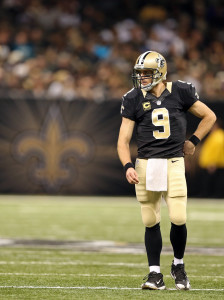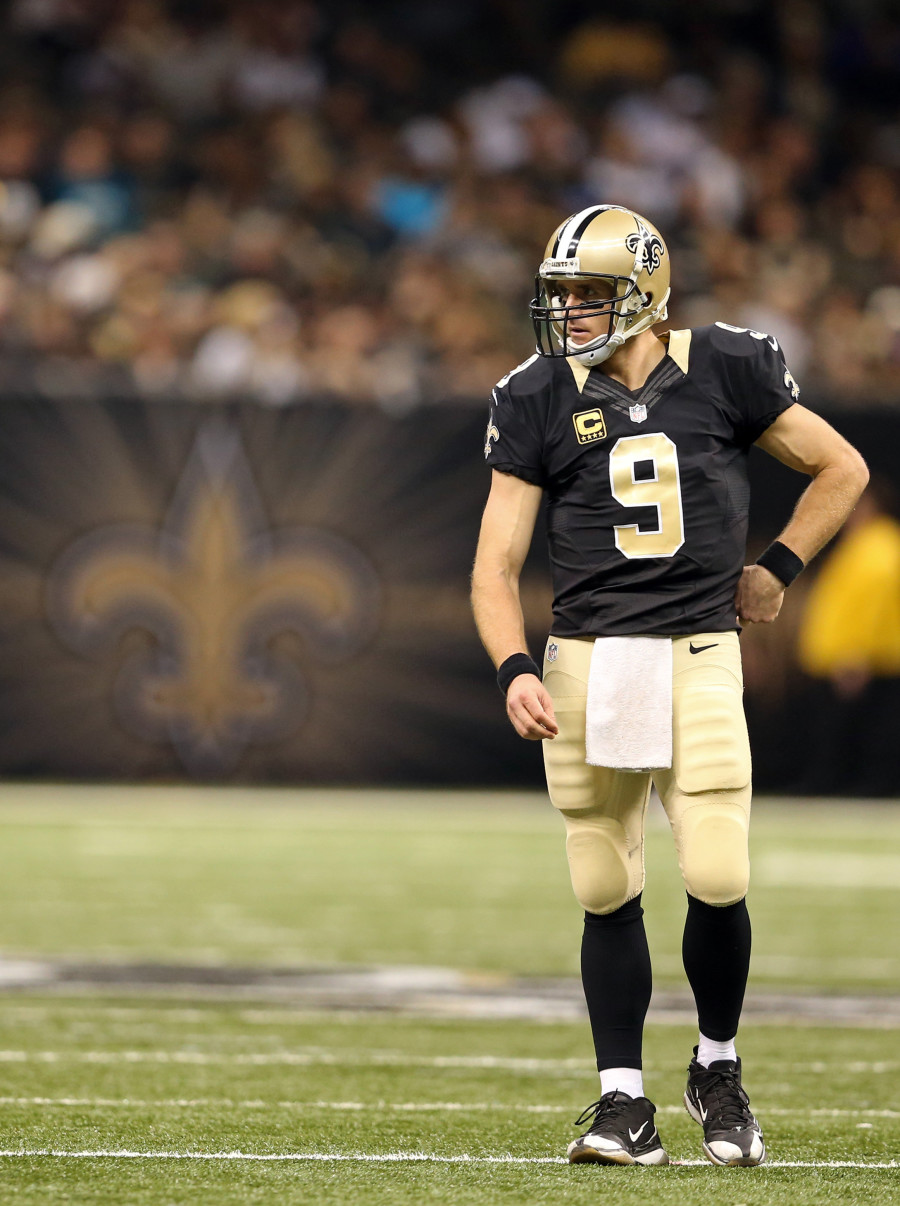 What about Drew Brees? Yes, the Saints quarterback will be 38 years old when free agency begins next year, but he's showed no signs of slowing down, and plenty of teams would back up the Brinks truck to lure him in. Kirk Cousins, too, could be a free agent in 2017 if the Redskins don't use the franchise tag again. Clearly, Cousins isn't in the same class as Brees, but with the quarterback scarcity around the league, even a merely above-average talent like Cousins can cash in. Rodgers, meanwhile, is signed through the 2019 season, but the Packers could be open to reworking his deal in order to make him the highest-paid QB in the NFL.
It's always possible that we'll have to wait until the current crop of young quarterbacks hits free agency before someone cracks the $25MM mark. Blake Bortles, Jameis Winston, and Marcus Mariota have all had varying levels of success at the NFL level, and none can even sign an extension yet, but if one of those three truly breaks out in the next few years, they could be looking at a record-breaking deal. Further down the line, rookies such as Jared Goff, Carson Wentz, and Paxton Lynch could be in line for hefty contracts, but it won't probably won't take until 2018-19 until someone tops $25MM.
A non-quarterback theoretically could cross over the $25MM line, but Suh currently leads all defenders at around $19MM per year, so there's a long way to go before someone on the defensive side of the ball redefines contracts to that level. Wide receivers, meanwhile, are currently topping out at $15MM, while offensive lineman haven't even hit $14MM. J.J. Watt, perhaps, could have gotten to $25MM had he hit free agency, but it's probably going to be a quarterback.
So who will it be? Will Brees hit free agency next year and stun the market with a record-breaking deal? Will a surprising option like Stafford hit $25MM first? Will Rodgers renegotiate his deal? Or will we have to wait for a younger quarterback to sign an extension? Weigh in with your thoughts in the comments section!
Photos courtesy of USA Today Sports Images.
Follow @PFRumors