Rick Spielman on Thursday night expressed confidence Shaun Hill can take the Vikings back to the playoffs. As a result, the team will not make a trade that includes a promising young talent or a high draft pick, Ben Goessling of ESPN.com reports.
The fifth-year GM revealed the Vikings are "considering all their options" as they attempt to move forward without Teddy Bridgewater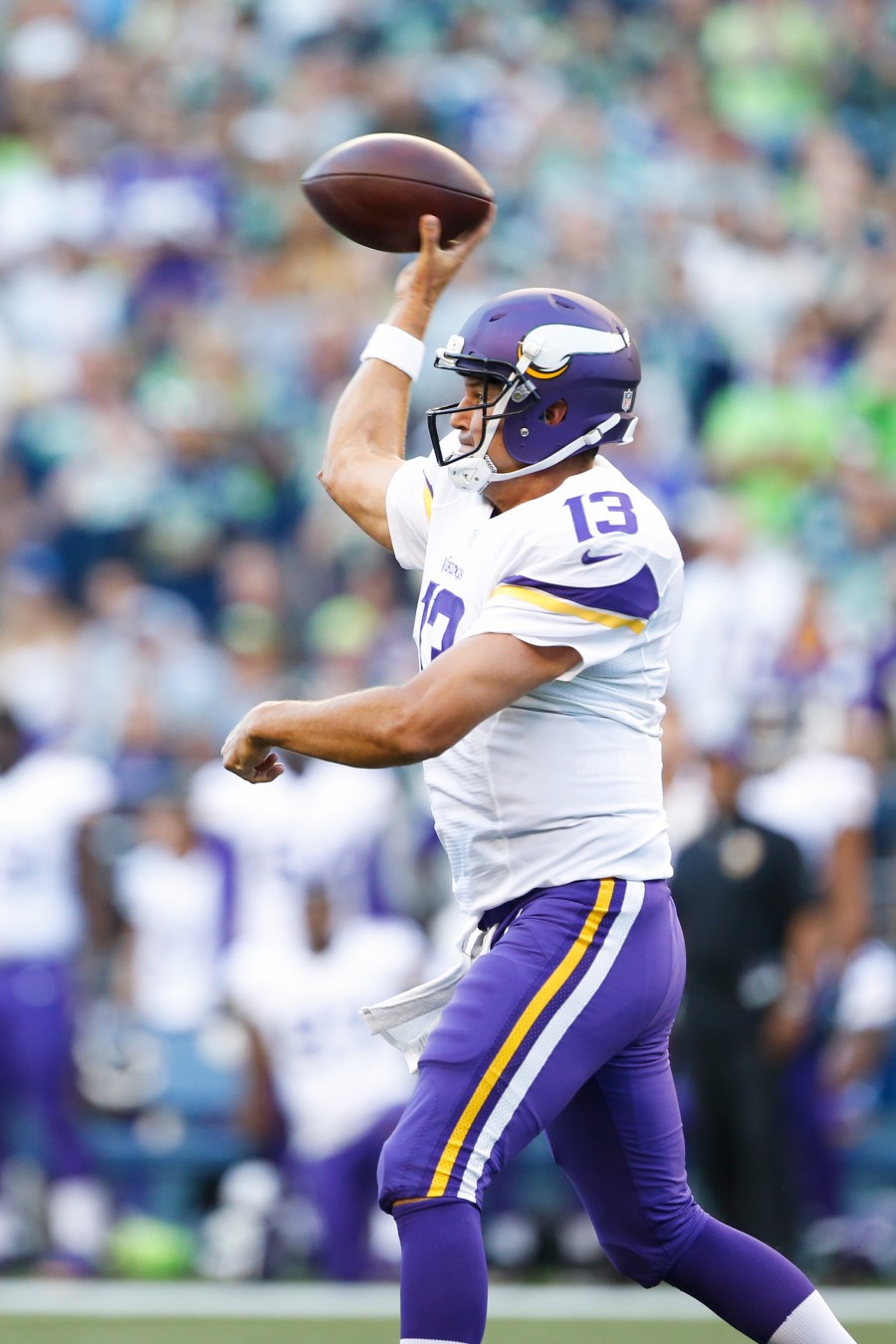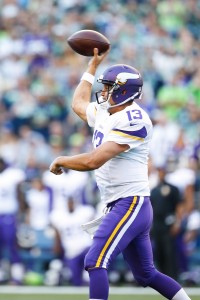 this season. But other teams are demanding a high return from the Vikings in exchange for quarterback help.
"People are asking for some crazy things," Spielman said. "People think you're desperate. I'm not doing anything that jeopardizes the franchise."
Nevertheless, Spielman hopes to land a quarterback in the next two days. Teams must cut their rosters down to 53 by Saturday afternoon. There will be outside help available, although none that would qualify as a surefire starter over Hill since the pickup would be joining a new team on the heels of being waived or released less than a week before the season.
We heard last night the price for some teams whose backups have been the subject of trade rumors — Josh McCown, A.J. McCarron and Mike Glennon are among three who fit this category — is thought to be a Day 2 draft choice at the least, with the possibility of a first-round pick being sought.
Bridgewater, who suffered a torn ACL and dislocated knee in a gruesome injury on Tuesday, will decide on a surgeon within the next few days, per Goessling.
Once a UDFA who began his career with the 2005 Vikings behind Daunte Culpepper and Brad Johnson, the 36-year-old Hill has played for four teams. He's started at least eight games in three different seasons but only sported an over-.500 record in one of those campaigns — with the 2008 49ers. With the Rams in 2014, he went 3-5 but completed more than 63% of his passes, throwing eight touchdown passes and seven interceptions.
The Vikings, though, look to sport better talent than the previous teams that gave Hill the starting reins. Hill, who threw a career-high 16 TD passes in 10 starts for the Lions in 2010, resided as Bridgewater's backup in 2015 as well. He threw seven passes last season.
Follow @PFRumors