The Mets announced that they have signed Tim Tebow to a minor league contract. The former NFL QB will participate in the Mets Instructional League in Port St. Lucie, Florida.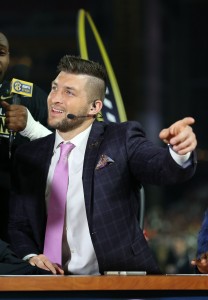 Tebow, 29, ran a 6.70-second 60-yard-dash and belted some long home runs in practice when he auditioned for MLB scouts late last month. However, he struggled to hit off-speed pitches from former big-leaguers in batting practice. Also, one scout claimed that Tebow showed a below-average 40 grade arm on the 20-80 scouts scale – an especially poor showing for a former NFL quarterback. The Mets, of course, are signing Tebow in part because of what he can do for minor league ticket sales. But, on his end, Tebow says that he is dead serious about his pursuit of a career in baseball.
"This isn't about publicity," Tebow said. "It's definitely not about money. I took a pay cut to do this. For me, you pursue what you love regardless of what else happens. If you fail or fall flat on your face, and that's the worst thing that can happen, it's OK. When did pursuing what you love become such a bad thing? I'll make all the sacrifices to be the best I can."
The former first-round pick of the Broncos has not appeared in the NFL since 2012 when he was with the Jets. Since then, he has had training camp stints with the Patriots and Eagles, but he fell short each time.
Photo courtesy of USA Today Sports Images.
Follow @PFRumors