MONDAY, 3:50pm: Nick Underhill of the New Orleans Advocate passes along details of Unger's contract. In total, the contract holds an average annual value of $7.4MM while also including a $7MM signing bonus and $14.3MM in guaranteed money.
Unger's base salary will be at $850K in 2016, and it increases to $1.7MM (2017, fully guaranteed), $4.5MM (2018, $1MM guaranteed), and $5.1MM (2019, no guarantee). The cap hits, meanwhile, increase from $4.35MM in 2016 to $7.4MM (2017), $8MM (2018), and $8.7MM (2019)
FRIDAY, 9:15am: The Saints and center Max Unger have agreed to a three-year extension, as Herbie Teope of The Times-Picayune writes. The new three-year deal will give Unger an annual salary of $7MM+.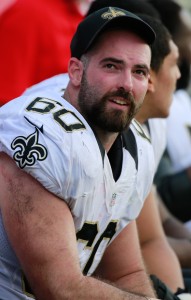 Unger, 30, started all 16 games for New Orleans last season after the Jimmy Graham trade brought him in from Seattle. Prior to his new deal, Unger was slated to play out the 2016 season for a $4.45MM base before entering the free agent market.
Unger was obviously not the focal point of the Seahawks-Saints trade last year, but he did offer an impressive pedigree of his own. Over the course of his career, the Oregon product has earned two Pro Bowl nods (2012, 2013) and one First-Team All-Pro selection (2012) with 83 games (all starts) on his resume. Meanwhile, Graham went from one of the league's best tight ends to something of an afterthought in Seattle. He is now trying to get back on track after undergoing serious knee surgery.
Photo courtesy of USA Today Sports Images.
Follow @PFRumors