The 2017 NFL salary cap is expected to be set between $163MM and $165MM, sources tell Adam Schefter of ESPN.com. Given that the cap was $155.27MM for the 2016 season, the 2017 projected figure would represent an increase of roughly five to six percent.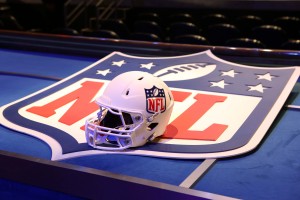 The salary cap will continue the incredible upward trajectory it has been on since 2013. Here's what the league's salary cap has looked like over the last few years:
2013: $123MM
2014: $133MM
2015: $143.28MM
2016: $155.27MM
The NFL's management council will submit their first 2017 cap projections to the league's owners during meetings this week, according to Schefter, and the NFL will then announce the final cap number early next year, typically in February or March before the new league year opens. The salary cap, of course, affects not only teams' roster moves for the entire season, but the figures used in franchise/transition tag calculations.
Last week, Joel Corry of CBSSports.com projected those franchise/transition totals, but used a preliminary salary cap of $168MM — $3MM more than the high end of Schefter's range — to do so. As Corry tweets today, the final salary cap is typically 3-3.25% greater than the low end of the initial projections. If that trend holds, the 2017 cap figures to come in at more than $168MM.
Photo courtesy of USA Today Sports Images.
Follow @PFRumors