The 49ers are expected to fire both Trent Baalke and Chip Kelly after Sunday's game as part of "widespread changes" set for this franchise, Adam Schefter of ESPN.com reports (on Twitter).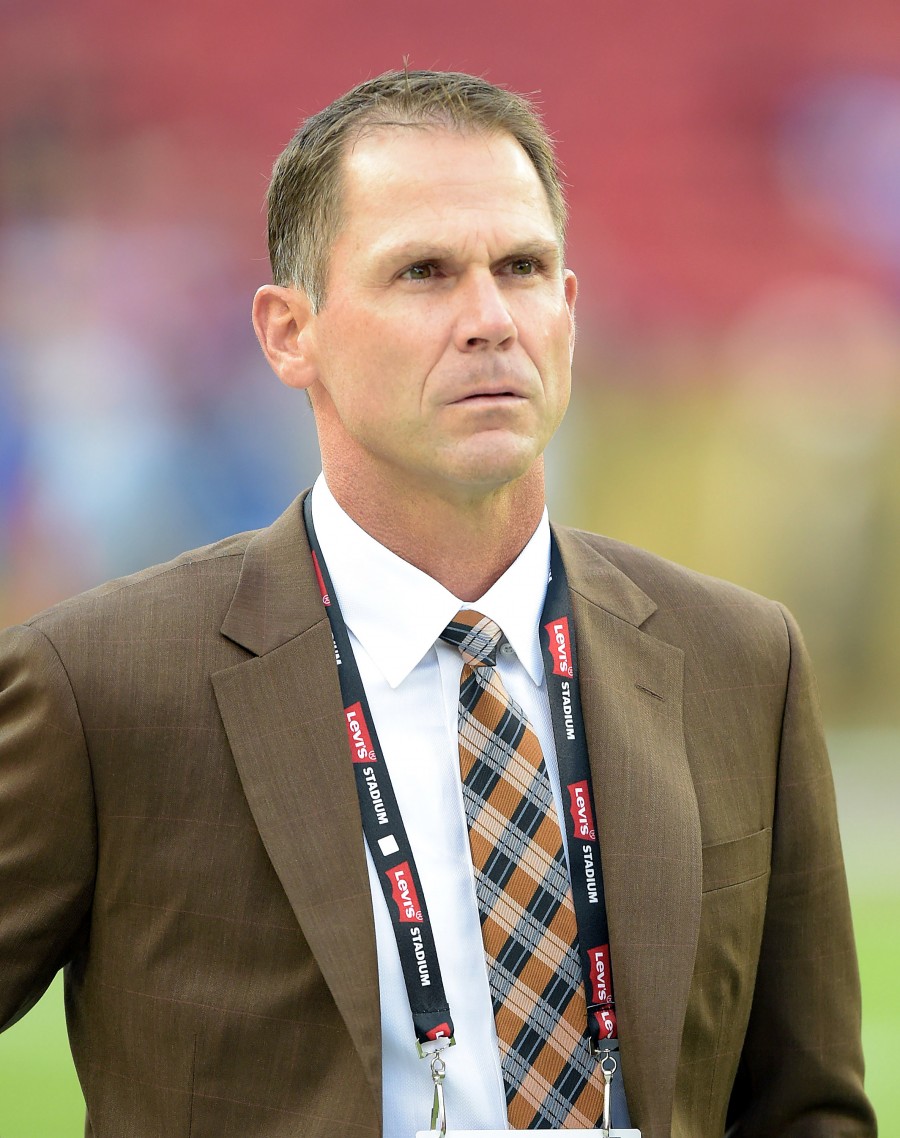 Schefter reports both are said to know their time is coming to an end in San Francisco, and the ESPN.com reporter notes meetings about the duo's fate are expected to occur as early as Sunday night and no later than Monday.
Sources also informed NFL.com's Ian Rapoport a house-cleaning involving both Baalke and Kelly being fired is likely. Ownership is prepared to eat the rest of Kelly's four-year contract, Jason La Canfora of CBSSports.com tweets, and met this week to discuss the roles of Baalke, Kelly and Jed York (Twitter link). Baalke still has two years left on his deal.
York, though, looks to be secure in his position. Schefter reports the CEO, along with executive VP Paraag Marathe, will lead the search for Baalke and Kelly's successors.
While Baalke has long been rumored to be a chopping-block candidate after six years in charge of the team, a consensus on Kelly had not previously emerged. The coach's willingness to adjust his accelerated offensive pace and reshuffle his staff — including DC Jim O'Neil — played a role in this decision, Matt Maiocco of CSNBayArea.com reports.
Should the team make these moves, it would mark the first time in 12 years the 49ers will have needed to replace both a head coach and GM. The 49ers did so when they hired Mike Nolan and Scot McGloughan in 2005. That came after the team finished 2-14 in 2004. If the 49ers drop their Week 17 game, it will mark the fourth 2-14 season in the franchise's 70-year history. It also represents a staggering freefall from Baalke's early years.
The Baalke-Jim Harbaugh partnership dominated during the early 2010s, rocketing the franchise to relatively similar heights to which the teams of the 1980s and '90s soared. San Francisco glided to three straight NFC championship games, came within a Baltimore goal-line stand of winning a sixth Super Bowl title and went 36-11-1 in that three-year span. Harbaugh's departure after a tumultuous 2014 season marked the beginning of a rapid conclusion of this freefall under the 52-year-old Baalke's watch, with the 49ers going 7-24 in the Jim Tomsula/Kelly seasons.
Despite being hailed for his fast-paced offense, Kelly's unit has only moved up two spots in the NFL hierarchy, rising from 31st to 29th. It's a steep fall for Kelly if he's fired for the second time in two years. In that same stretch, the 49ers' defense has diminished much further, slinking from the No. 4-ranked unit in 2015 to the league's worst this season. At 408.yards allowed per game, the 49ers are the only team yielding more than 400 yards per contest.
The 53-year-old coach has not been given much to work with after the 49ers almost completely bypassed free agency and featured a depleted roster. But the team's win total sinking to these depths after a 5-11 campaign under Tomsula may have nullified belief among ownership the former Eagles and Oregon coach could turn it around.
If Kelly is axed, this will mark the first time a team has fired head coaches in consecutive years since the 1976-77 49ers. San Francisco already holds the distinction of being the only team since the AFL-NFL merger to do this and actually cycled through four coaches between 1976-78 before hiring Bill Walsh in 1979.
Photo courtesy of USA Today Sports Images.
Follow @PFRumors