After suffering a broken bone that ended his season earlier this month, Seahawks safety Earl Thomas tweeted out a message that indicated retirement had crossed his mind following the injury. While some observers believed that Thomas was simply caught up in the emotion of the moment, Thomas told The Rich Eisen Show today that he still hasn't decided whether he'll return to Seattle in 2017.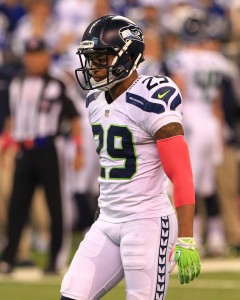 [RELATED: Seattle Seahawks Depth Chart]
"Yeah, I'm kind of enjoying just waking up in the morning without the pressure," Thomas said (link via Josh Alper of Pro Football Talk). "Peace is starting to return to me, bro, and I think that's my ultimate goal in life. I just want to have peace. But I can say when I went back to the [Seahawks practice facility] the other day, my competitive juices came right back. I don't know, man. I'm kind of caught in between right now. … I'm never going to step on a football field half-heartedly. … But if I have any doubts, I don't want to play the game."
A Thomas retirement would be a massive blow to the Seahawks' defense, as the 27-year-old is generally considered the best safety in the NFL. It's difficult to gauge the level of Thomas' interest in retirement given that he suffered a serious injury just weeks ago, and as such, it's perhaps too early to consider the Seattle defense without Thomas' presence. But if Thomas does hang up his cleats, the Seahawks would have to scramble — possibly either through free agency or by using draft picks — to replace their defensive center fielder. Indeed, as Alper astutely notes in the linked piece, Seattle's front office surely wants to learn of Thomas' plans before the new league year begins next spring.
Signed through the 2018 campaign, Thomas is set to have cap charges of $10.4MM in each of the next two seasons.
Photo courtesy of USA Today Sports Images.
Follow @PFRumors