Now that Kyle Shanahan has officially been named as the new head coach of the 49ers, the Falcons have found themselves a new offensive coordinator. Steve Sarkisian will be the team's new play caller,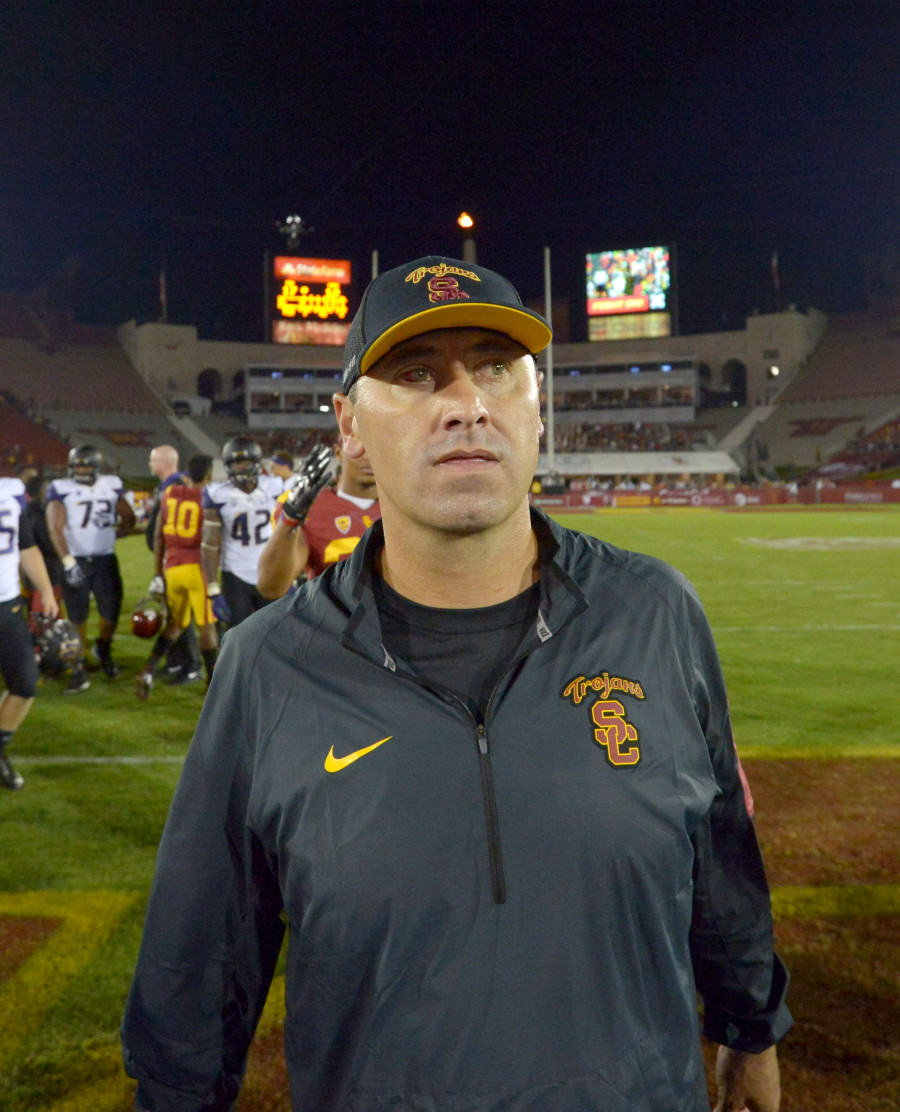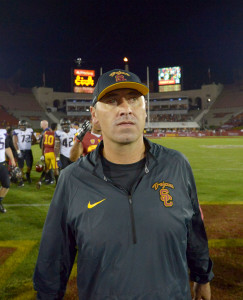 [RELATED: Rams Hire Falcons QB Coach Matt LaFleur As OC]
Sarkisian has been putting out feelers to NFL teams for at least a year now. Sarkisian, 43 in March, lost his job at USC amidst allegations that he had a problem with alcohol. Sarkisian's assistants reportedly believed he was drunk during a contest against Arizona State and, after he was placed on a leave of absence, he reportedly tried to show up to a pre-practice meeting while intoxicated. After that, he took a job with Alabama as an "offensive analyst." He served as the team's offensive coordinator for the national title game, replacing Lane Kiffin, and was expected to serve as their OC in 2017. Instead, he's going pro.
Sarkisian visited the Falcons during Atlanta's training camp last year and he has a relationship with head coach Dan Quinn. Some expected the team to make an in-house hire, but it seems that Falcons quarterbacks coach Matt LaFleur is leaving to become the Rams' offensive coordinator.
Follow @PFRumors