Falcons offensive coordinator Kyle Shanahan is all but certain to be named the 49ers' next head coach, and according to ESPN's Adam Schefter (via Twitter), Atlanta's current backup quarterback, Matt Schaub, could follow him to San Francisco. If that happens, Schefter says that Schaub could serve as a starter next season to bridge the gap to a younger signal-caller, or he could serve as a backup.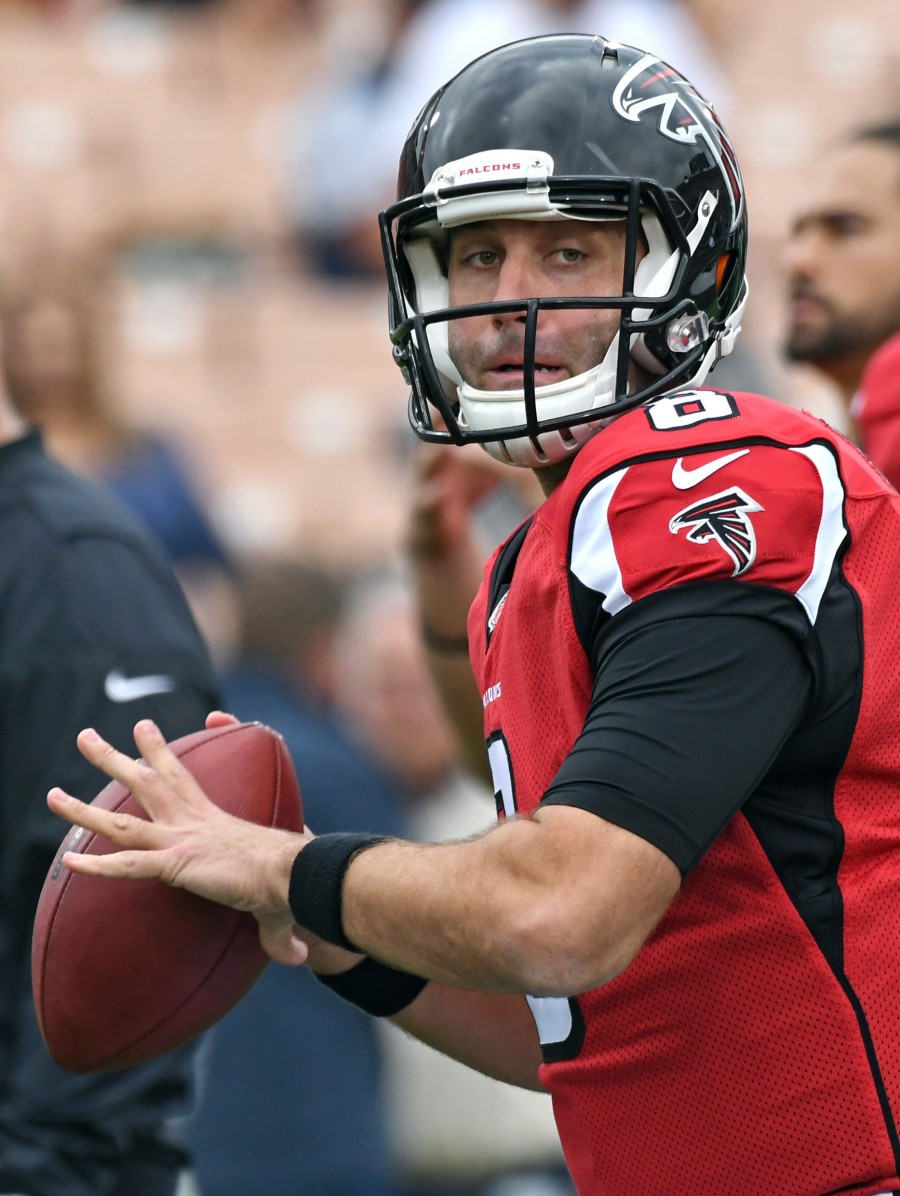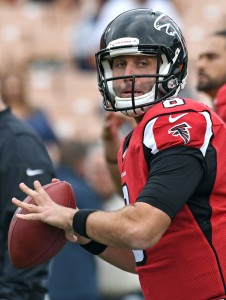 Ian Rapoport of NFL.com tweets that Kirk Cousins remains Shanahan's first choice, but if the Cousins plan falls through, Rapoport indicates that Jimmy Garoppolo, the Patriots' current backup QB, would be Shanahan's Plan B, followed by Schaub as Plan C.
We heard several weeks ago that the 49ers could pursue Cousins, who is eligible for unrestricted free agency this year but who could receive the franchise tag for the second consecutive season. While the Redskins reportedly want to sign Cousins to a long-term deal, they are weighing their options in that regard, and Mike Florio of Pro Football Talk suggests that Washington could tag Cousins and trade him. The 49ers are one team with sufficient cap space to facilitate such a trade, and they would still have the opportunity to work out a long-term contract with Cousins before the summer deadline.
Garoppolo, meanwhile, is not eligible for free agency but is sure to attract attention in the trade market. While the Patriots are reportedly willing to deal him, there are a number of obstacles to such a trade, which makes Schaub the most realistic of the three above-mentioned options.
The Falcons signed Schaub to a one-year deal this past offseason, and he threw just three passes the entire season as the backup to the league MVP, Matt Ryan. Schaub was the Ravens' backup quarterback in 2015, though he did get the opportunity to start two games for Baltimore in the wake of Joe Flacco's season-ending ACL tear that year. Before that, his last significant starting experience came with Houston in 2013. He of course put together a reasonably successful seven-year stint with the Texans — which included two Pro Bowl nods — after spending the first three years of his career in Atlanta, but his days as a starter are clearly over. As Jamison Hensley of ESPN.com tweets, Schaub has started just 10 games over the last four seasons, and during that time, he has compiled a 3-7 record with a whopping seven interceptions returned for touchdowns. So if he does head out to the Bay Area, it will be easy to forgive 49ers fans for being a little less than excited.
Follow @PFRumors