Derek Carr is now the highest-paid player in the NFL…depending on how you look at it. The "new money" average annual value of Carr's deal gives him $25MM per year, beginning in 2018 when the contract kicks in. That tops Andrew Luck's new money yearly average of $24.769MM, giving Carr the mantle by a slim margin of $271K per season. There's also the matter of cashflow. Luck's three-year value ($75MM to $67.6MM) and four-year value ($96.125MM to $87.7MM) tops Carr's. Any way you slice it, Carr probably won't be at the top for long anyway since Matthew Stafford is on deck for a new deal and the Lions are not hesitant about making him the highest-paid player in the NFL.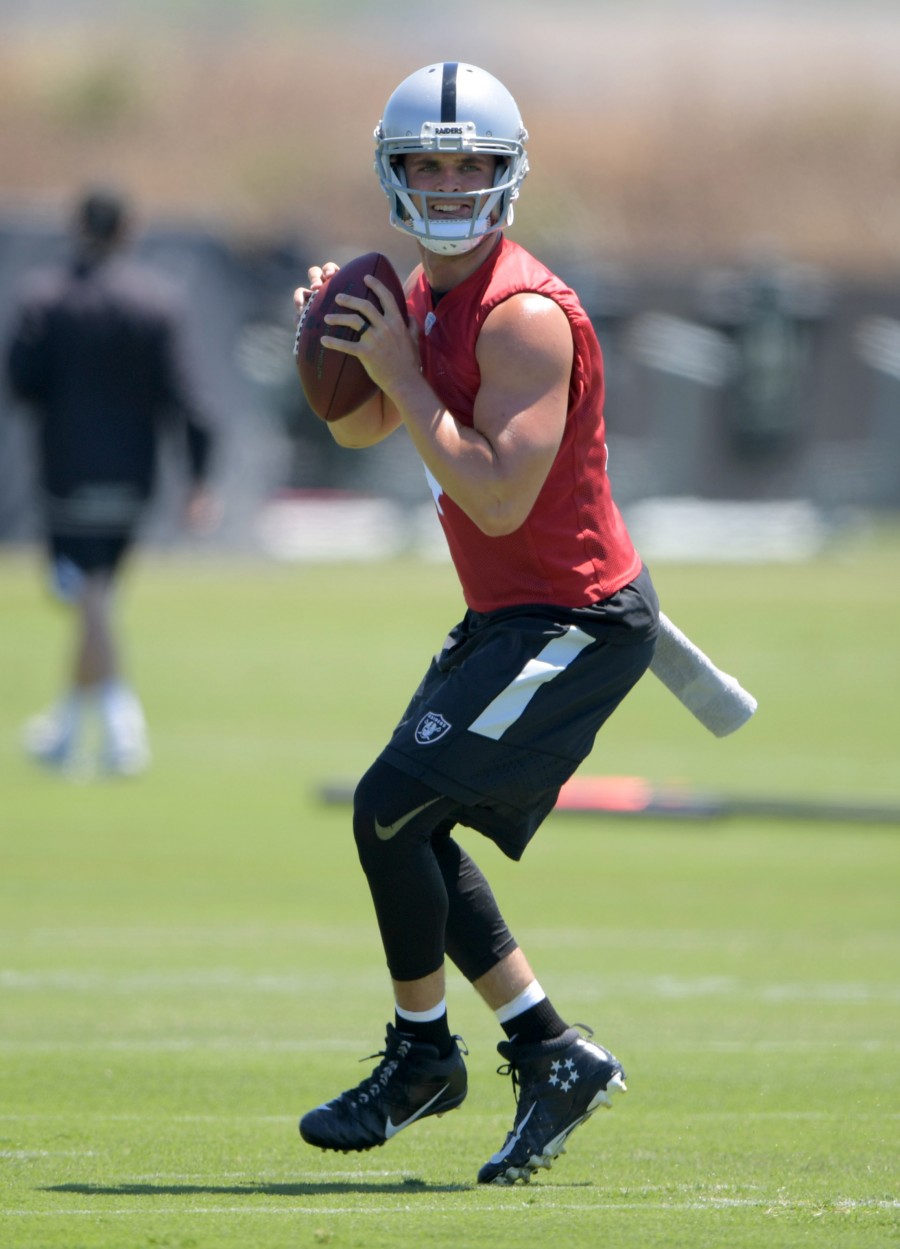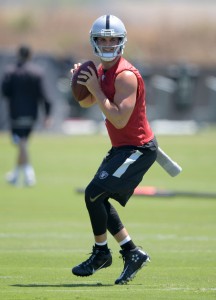 [RELATED: Derek Carr Discusses Extension]
When asked about his new contract at a press conference earlier this week, Carr explained that he structured the deal with his teammates in mind. The Raiders will soon begin extension talks with right guard Gabe Jackson, linebacker Khalil Mack, and (perhaps a little further down the line) wide receiver Amari Cooper. The way the deal is designed, Carr said, should help the Raiders keep all of those key pillars for years to come.
When looking at the fine print, Carr's deal isn't exactly the market-pushing deal that the initial reports would have led us to believe. There was speculation that Carr would push the Raiders for larger-than-usual guarantees or perhaps even a set percentage of the yearly salary cap to account for the team's ever-increasing revenue. Neither one of those things happened and Carr didn't exactly shatter the glass ceiling for top quarterbacks.
Jason Fitzgerald of Over The Cap estimates that the quarterback market should really be around $27-$30MM by now rather than $25MM. Because a few QBs like Tom Brady accepted team-friendly deals, the going rate for elite signal callers has not increased at the same rate as the salary cap. Carr's deal will help out the Raiders and his teammates, but it doesn't necessarily blaze a trail for his fellow quarterbacks.
Do you like Carr's decision to structure his deal in a way that suits Oakland? Or do you think the youngster should have pushed for more? Let us know your thoughts in the comment section.
Follow @PFRumors