Ryan Tannehill may be working with the most talented offensive weapons he's ever had at his disposal in 2017, and if he wants to remain under center for the Dolphins for the long haul, he will have to make the most of those weapons. Yesterday, we looked at a discussion among ESPN's AFC East contingent as to whether Miami should stick with Tannehill or start looking for his replacement, and while the consensus is that Tannehill is a solid quarterback whose contract looks more and more like a bargain with each passing year, the ESPN scribes do not appear to have much faith that Tannehill can bring a title to South Beach. Indeed, ESPN's Bills reporter, Mike Rodak, believes the Dolphins need to begin preparing for their next quarterback now.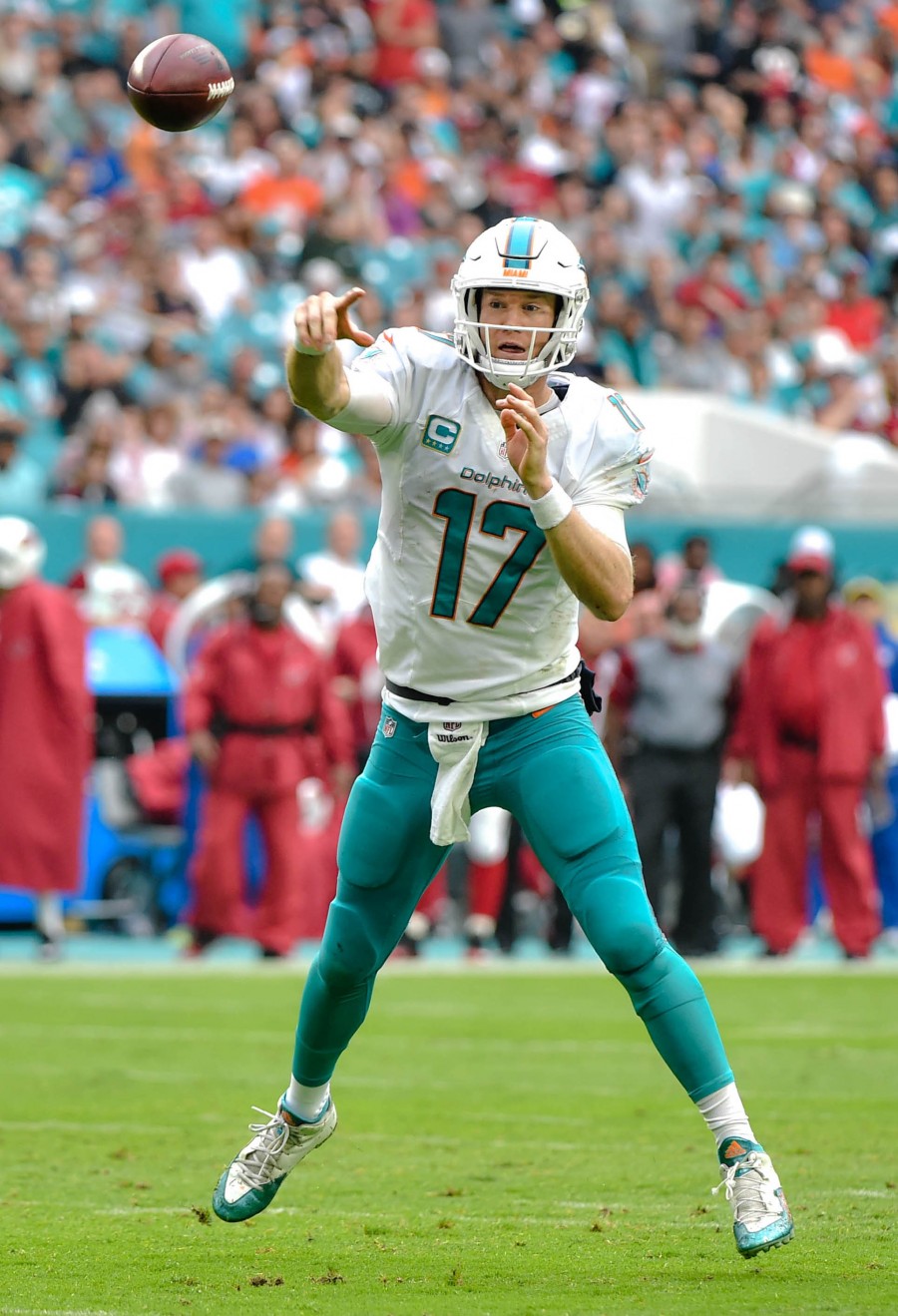 And it's hard to blame him. It took Tannehill five seasons to post a winning record, and his skill-set and statistical output to this point in his career reasonably invoke the old adage that is trotted out for quarterbacks like Jay Cutler and Alex Smith: just good enough to lose.
Of course, Tannehill is not solely responsible for the Dolphins' mediocre record during his tenure. After all, it's not as though the team has been stocked with talent that was held back by substandard quarterback play. Rather, the roster has been average at best and Tannehill, whose performance has been average to a little above-average, has not been able to enhance it. But as the talent surrounding him slowly improves, it is fair to question whether Tannehill has enough ability to turn his team into a true championship contender.
What makes a conversation about Tannehill's long-term future with Miami particularly interesting now is the way his contract is structured. After 2017, the only guaranteed money on Tannehill's deal is $5.525MM of his 2018 salary that is currently guaranteed for injury and becomes fully guaranteed on the fifth day of the 2018 league year. That means that, if they really want to, the Dolphins could part ways with Tannehill after this season and the dead cap hit would be fairly minimal while the savings would be significant.
The problem is that Miami does not have a young quarterback on the roster that is pushing for playing time, and free agency is almost never an answer when it comes to quarterbacks. The 2018 rookie class may boast a fair amount of quarterback talent, so if Tannehill struggles in 2017, it would behoove the team to draft a signal-caller in the early rounds of next year's draft and groom him behind Tannehill for a year or so (Tannehill is under club control through 2020).
So while it would be a surprise to see Tannehill somewhere other than Miami in 2018, the 2017 season will go a long way towards determining his future prospects with the Dolphins.
Follow @PFRumors