The franchise tender extension deadline has come and gone. With no deals struck for the three players in question, we now know that Redskins quarterback Kirk Cousins, Steelers running back Le'Veon Bell, and Rams cornerback Trumaine Johnson will be playing out the 2017 season on one-year deals.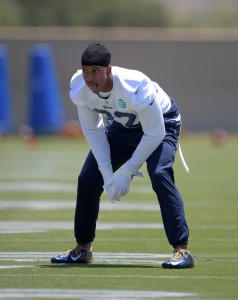 We've believed this to be the most expected outcome for a while now, though Bell was the most likely to sign of the trio. Although Bell might have liked to sign a multi-year deal before this afternoon's deadline, all three players are still in great shape for the coming year. Cousins will make roughly $24MM on his second straight franchise tag. Johnson will make $16MM on his second time on the tender. Bell will collect a $12MM+ salary on his first ever franchise tag.
The Redskins, Steelers, and Rams can all use the franchise tag on these players next year, but the price would be uncomfortably high in the cases of Bell ($14MM) and Cousins ($34MM) and downright outlandish in the case of Johnson ($20MM). If all goes right for them in 2017, they're all in position to get paid in 2018 and beyond, one way or another.
Photo courtesy of USA Today Sports Images.
Follow @PFRumors