The Bills made deals with the Rams and Eagles on Friday and secured two additional draft picks. They now have six selections in the first three rounds next year. However, in trading away their top cornerback and wide receiver, Bills brass are aware they have to sell these deals to fans and players.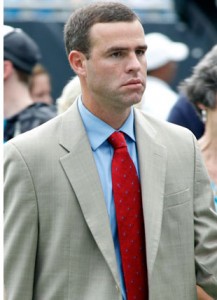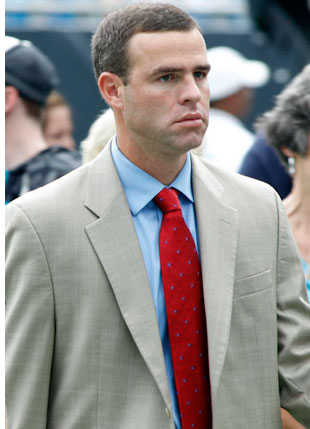 Sean McDermott commented about how these trades could be perceived as weakening this year's team — and hindering the chances of breaking major American sports' longest playoff drought — in order to build for the future in the eyes of some fans.
"I get it. I absolutely get it. That's why I didn't sleep last night because these are tough decisions," McDermott said, via Tim Graham of the Buffalo News. "I'm a part of that. When I signed my name to that dotted line, I became a part of that 17-year time period. I'm invested. I feel what (the fans) feel."
New GM Brandon Beane said he was not actively aiming to trade Sammy Watkins and Ronald Darby. Beane added these trades came together around the same time, inducing the back-to-back announcements.
"These aren't easy decisions. I laid both trades out for Terry Pegula and Sean McDermott last night. This was absolutely a 'we' decision," Beane said. "… People forget that we just signed (Anquan) Boldin. This isn't a throw-in-the-towel move. You don't know me if you think I'm throwing in the towel."
Convincing veterans these were the right moves weighed on Beane's mind. That process has already begun. An AFC GM, however, approves of the haul the Bills got for Watkins and Darby. The exec texted Graham that second- and third-round 2018 picks for players the Bills didn't ultimately view as cornerstones was a good return. This follows the draft-weekend deal that allowed the Chiefs to move up to No. 10 and select Patrick Mahomes, dropping the Bills 18 spots in Round 1. Of course, Beane wasn't yet on board when that occurred.
"Well, it's hard," Beane said of selling the move to the locker room. "They don't necessarily know Jordan (Matthews) or E.J. (Gaines) So hopefully they'll reserve judgment until those guys get in and strap the pads on and jump in with them. We'll see where it goes from there."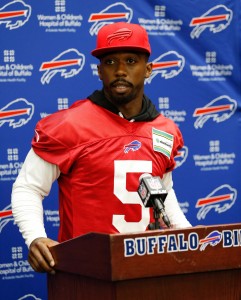 Speaking of Boldin, the veteran wide receiver said Friday he would have joined the Bills with or without Watkins. Boldin signed a one-year contract late last month. The Rams now have Watkins on a one-year deal since the Bills didn't pick up the former No. 4 overall pick's fifth-year option.
Back for a third season as the starting quarterback, Tyrod Taylor toed the company line as well after the Bills have now fully revamped his receiving corps.
"I have faith in our management, have faith in coach McDermott that they made a decision based on the betterment of this team," Taylor said, via Graham.
Graham notes Kyle Williams needed to be convinced to return for a 12th season. The defensive tackle said his experience with NFL transactions makes this easier. As does the fact Matthews and Gaines are on the way.
"You could view it one way from my perspective if we got a pick (in 2018), two more two years from now," Williams said. "We're actually getting guys that are coming back to play those positions."
Follow @PFRumors