The Eagles finally ended the NFL's longest charade today, releasing veteran running back Ryan Mathews months after it became clear they'd do so. Philadelphia had reason to wait, of course, as now that Mathews has received medical clearance, the club is off the hook for $1.15MM in injury protection.
Mathews, a first-round selection back in 2010, has mostly been defined by his lack of availability through seven NFL campaigns. He's appeared in all 16 games just one time, and has missed roughly a quarter of the 112 total games in which he could've played. Additionally, Mathews is now on the wrong side of 30, and is hitting an age when some running backs break down.
Those negative attributes are obvious, but Mathews still has quite a bit to offer interested NFL clubs. In fact, he's perhaps the perfect NFL backup running back. Here's why:
Production
Given that Mathews has missed so much time during his career, it's more informative to assess his production on a per-play basis rather than in the aggregate. Defense-adjusted value over average (DVOA) is a Football Outsiders metric that measures value on a rate basis, and can be applied to either team or individual performance. In seven NFL seasons, Mathews has ranked among the top-20 running backs in DVOA five times, including a No. 3 finish in 2015. So while Mathews' counting statistics might not be all that impressive (he's crossed the vaunted 1,000-yard threshold only twice), he's been extremely valuable when he's been on the field.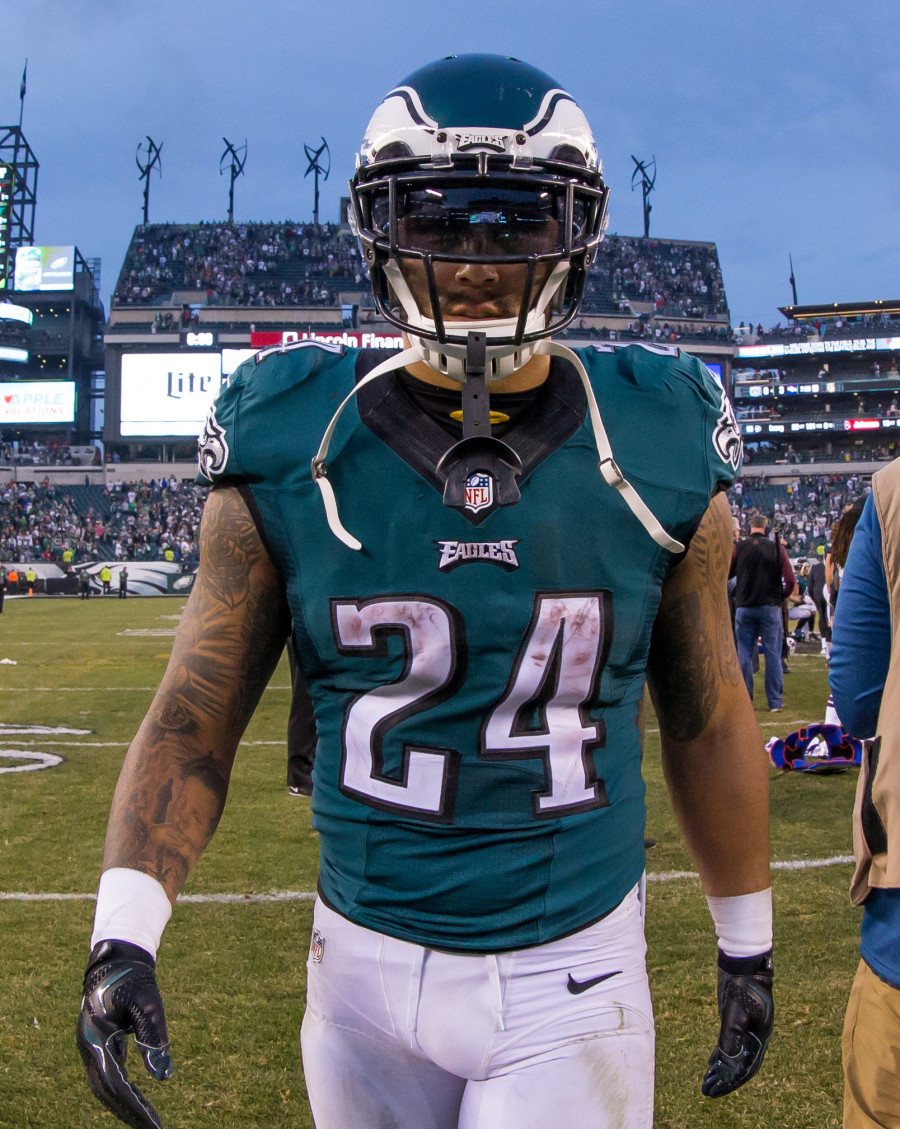 Success rate is another Football Outsiders metric that's often helpful when evaluating running backs, at it determines how well a back keeps an offense moving. In general, a run will deemed a success if a back gains 40% of the needed yards on first down, 60% of the needed yards on second down, and 100% of the needed yardage on third down.
Different situations can adjust those percentage tiers, but overall the formula is a good indicator of how well a back is keeping an offense "on schedule," as Bill Barnwell of ESPN.com writes. Mathews grades incredibly well based on success rate: In his seven NFL campaigns, he's finished as a top-25 back in success rate six times, and ranked among the top-10 twice (2013 and 2015).
While he's not an above-average pass blocker, Mathews can be useful in the passing game. He's averaged 26 receptions per season during his career, and even reached 50 catches in 2011. Since entering the league in 2010, Mathews ranks eighth among all running backs with a 79.3% catch rate on 226 targets, so he can be relied on as a passing game weapon. Fumbles have been an issue for Mathews, however, as he ranks first among NFL backs with 21 fumbles since 2010.
As a backup running back, Mathews would — by definition — see his touches reduced. Not only would that perhaps allow Mathews to stay healthy, but he can still remain productive when he is called upon. Not being asked to play starter's snaps would help both Mathews and the team that signs him.
Scheme Fit
When the Eagles signed Mathews prior to the 2015 season, NFL Films producer Greg Cosell called him a "decisive downhill runner," and Fran Duffy of PhiladelphiaEagles.com explained why those traits worked so well for what was — at the time — a zone-blocking-Eagles run game. But Mathews can conceivably fit in any number of offenses, as Sam Monson of Pro Football Focus explained to me.
"I think [Mathews] can be a useful member of a backfield," said Monson. "I actually think he's quite scheme diverse and pretty versatile as a back, so he should have options."
Additionally, Mathews has played under a number of offensive minds who are still employed in various roles throughout the league. That list includes Mike McCoy (Broncos offensive coordinator), Rob Chudzinski (Colts OC), Pat Shurmur (Vikings OC), Hal Hunter (Browns offensive line coach), and Jason Michael (Titans quarterbacks coach), meaning there's no shortage of offensive coaches who have firsthand experience with Mathews.
Cost
Coming off an injury-plagued season in 2014, Mathews landed a three-year deal worth $11MM ($5MM guaranteed) with the Eagles. As he hits free agency for the second time in his career, Mathews won't come anywhere near that total: while he's offered solid production on a rate basis over the past two seasons, he's also two years older and just recovered from a serious neck injury.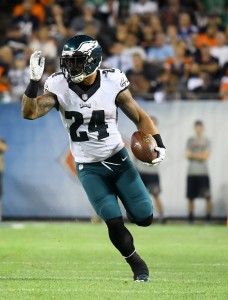 It shouldn't come as a surprise if Mathews can only score a minimum salary benefit deal in the coming weeks. Such a contract would allow a club to pay Mathews at the seven-year veteran rate of $900K while only using $615K in cap space. Mathews could also receive a signing bonus of up to $80K.
Recent contracts for veteran running backs include Jacquizz Rodgers (two years, $3.3MM), Robert Turbin (two years, $2.7MM), and Lance Dunbar (one year, $1.5MM). Dunbar is probably the best comparable given that he's spent most of the past two seasons dealing with injuries and ineffectiveness, but he's also three years younger than Mathews. Whichever team signs Mathews should plan on taking on an eminently affordable salary, and cap space won't be a barrier.
Signing Mathews would also eliminate another potential opportunity cost — the draft pick capital it may require to trade for a running back. Earlier today, I examined several backs that could be dealt in the near future, including Carlos Hyde, Jeremy Hill, and T.J. Yeldon, all of whom are probably upgrades on Mathews, but all of whom will require the sacrifice of a draft pick. For clubs that aren't inclined to trade away future value, signing Mathews would cost only money, not picks.
Market
Mathews became the best available free agent running back the second he was released by the Eagles. While other veteran options include Rashad Jennings, DeAngelo Williams, and James Starks, none offer the combination of talent and relative youth that does Mathews. Any team looking for running back help should instantly vault Mathews to their top of their free agent lists.
With that said, here's a look at several clubs that could make sense as a landing spot for Mathews:
Baltimore Ravens: Kenneth Dixon was already going to miss the first four games of the season after being suspended, but now he'll be sidelined for the entire 2017 campaign after undergoing knee surgery. Terrance West looks like Baltimore's bell-cow, while Danny Woodhead will play on passing downs. Mathews could give the Ravens another viable option in the backfield, and Baltimore's coaches "have a lot of respect for" Mathews, as Jeff Zrebiec of the Baltimore Sun tweets.
Los Angeles Chargers: Back to where it all began? With new head coach Anthony Lynn in town, the Chargers figure to lean heavily on the run, meaning Melvin Gordon could need a breather every once in awhile. Los Angeles' reserves behind Gordon — Kenneth Farrow, Branden Oliver, Kenjon Barner, Andre Williams — are nothing to write home about, so Mathews could help out, especially as a pass-catcher.
Miami Dolphins: Mathews makes sense for the Dolphins, opines Armando Salguero of the Miami Herald (Twitter link), especially given that Jay Ajayi is recovering from a concussion. Ajayi, who dealt with knee injuries in college, needs a solid backup behind him in case injury issues crop up again. Damien Williams and Kenyan Drake (also battling a concussion) are interesting players, but Mathews is a more known commodity.
New York Giants: Big Blue ranked 26th in rushing DVOA last season, and the only investment they've made at the running back position since has been fourth-round rookie Wayne Gallman. While the Giants have made noise about Paul Perkins serving as a three-down back, Jordan Raanan of ESPN.com reports Perkins "hasn't blown anyone away" at camp, meaning the club could be searching for reinforcements.
Photos courtesy of USA Today Sports Images.
Follow @PFRumors