Despite having two injured safeties, the Redskins barred Su'a Cravens from playing this season by placing him on the reserve/left team list. The decision was perplexing for some fans, but Redskins players were frustrated with the second-year player, Mike Jones of The Washington Post hears.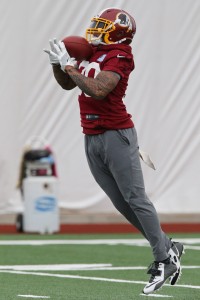 Cravens disrupted the Redskins' plans in a major way when he made his surprising decision to retire so close to the start of the season. The team's decision makers were irked by the move and that feeling apparently extended to the locker room.
Cravens flip-flopped on his decision hours later, but it still wasn't clear afterwards whether he was ready to resume playing football. He made plans to report to the team on Tuesday, but the Redskins were not convinced that he mentally prepared to get back on the field and never agreed to that plan.
Apparently, Cravens' actions over the weekend further hurt his standing with the club. On Saturday, Cravens attended the USC-Texas game at the Los Angeles Memorial Coliseum to cheer on his former Trojan teammates. When Washington took on the Rams on Sunday at the Coliseum, Cravens did not return to support the Redskins. Both the Redskins' front office and the Redskins' locker room took notice.
Things can always change, but right now, it sounds like the Redskins are ready to move on from Cravens altogether. Cravens, meanwhile, has the option to fight the designation by filing a non-injury grievance, Jim Trotter of ESPN.com tweets.
Photo courtesy of USA Today Sports Images.
Follow @PFRumors