After the Browns dropped to 0-10 and 1-25 in the new regime's run, a unique meeting took place between two parties that don't commonly associate in the manner they recently did.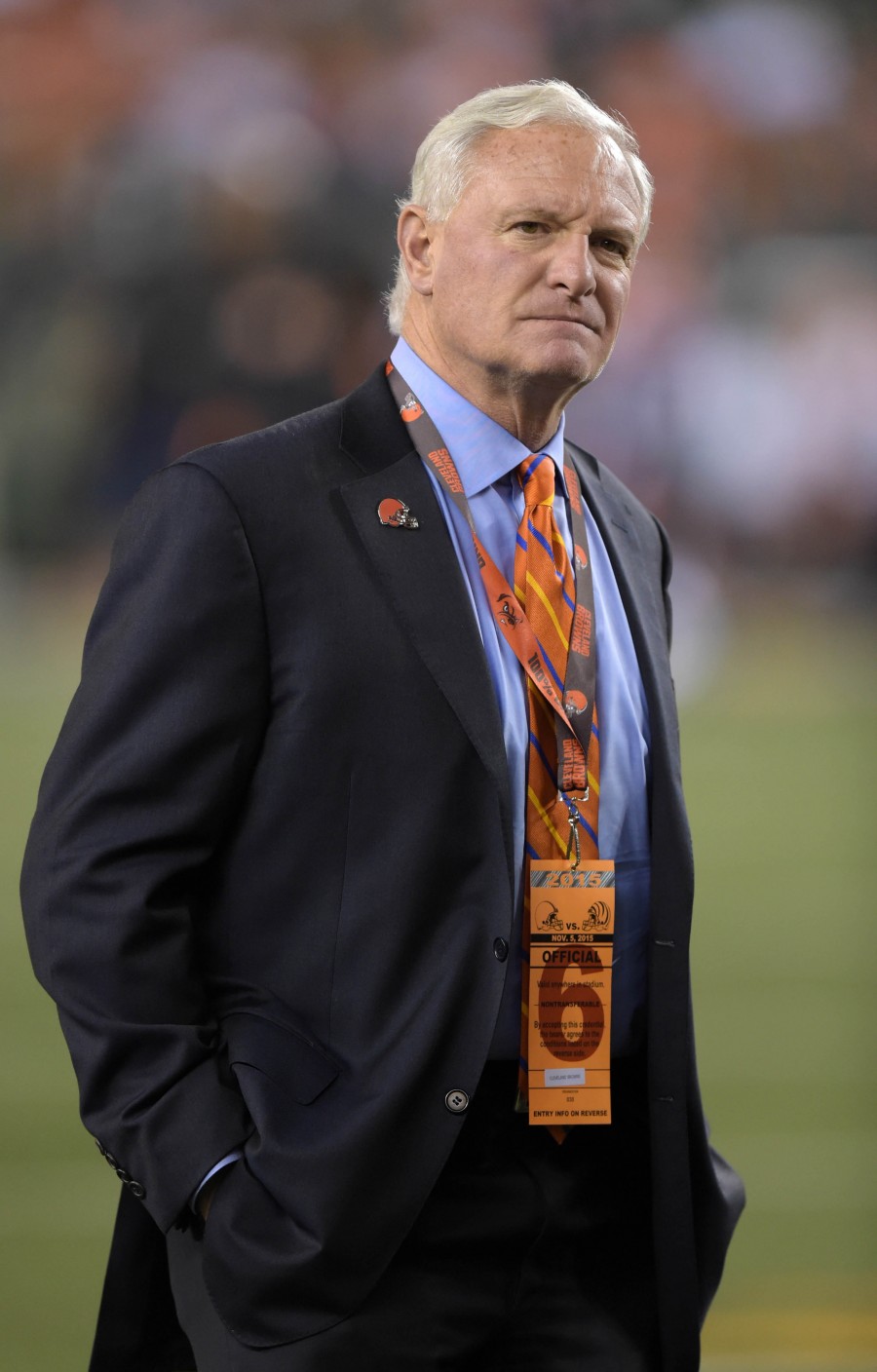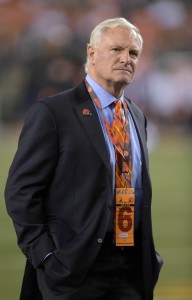 Owners Jimmy and Dee Haslam met with roughly 12 Browns players after the team's loss to the Jaguars, Mary Kay Cabot of cleveland.com reports, adding one of the components of this summit was for ownership to ask the players what needs to change going forward.
Players asked questions of the owners in a free-flowing setup, Cabot reports. Emmanuel Ogbah, a member of the leadership council that was summoned for this meeting, said he hadn't previously seen the Haslams meet with a select group of players before.
Hue Jackson was present at the meeting. Browns executive VP of football ops Sashi Brown was not, Cabot reports. Jackson said (via Cabot) following his team's latest loss he did not want to get into whether or not he thinks the Browns' current long-game plan is working.
"Yeah, because we never really just sit down and talk to the owner," Ogbah said, via Cabot, of being a bit surprised at the owners-players meeting. "But yeah it was really helpful for us. They understand what we're going through. If there are changes needed, we talk to them about it. So it's good to have an owner close to us."
The Browns' owners have been involved with the front office recently. Dee Haslam taking the personnel department to task after the A.J. McCarron trade didn't go through, and Jimmy Haslam took part in a conference call that was believed to have raised tensions in the Browns' front office earlier this season. The Browns have sought football-based personnel help and have also been connected to Peyton Manning as a possible top front office candidate. So, it's notable Brown wasn't at this meeting given that representatives of the other main groups within the franchise were.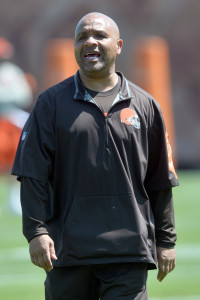 Cabot notes the long-reported rift between the coaching staff and the front office will have to be addressed to some degree in the offseason, and Ian Rapoport of NFL.com reported Sunday that Jackson will want more decision-making power if he returns for the 2018 season. Jackson said players don't press him about where this long-term plan is going, but presumably this was discussed in the meeting with ownership.
"I'm very appreciative that Dee and Jimmy would talk to the players about what they feel, what they see and what they want," Jackson said, via Cabot. "I will say this to all involved, that there is a plan in place and they want to win and they expect this organization to win and for it to be better. And they're going to get it that way. I truly believe that with all my being."
Jackson is off to the second-worst start by a head coach in NFL history, with only John McKay's 1976-77 Buccaneers opening a run worse than these Browns.
Follow @PFRumors