Bengals head coach Marvin Lewis is expected to leave the team after this season to "pursue opportunities elsewhere," per ESPN's Adam Schefter. Following today's loss to the Vikings, however, Lewis denied the report and stated he's made no decisions about his future, per Jim Owczarski of the Cincinnati Enquirer (Twitter link).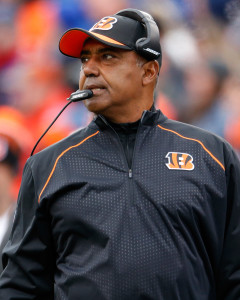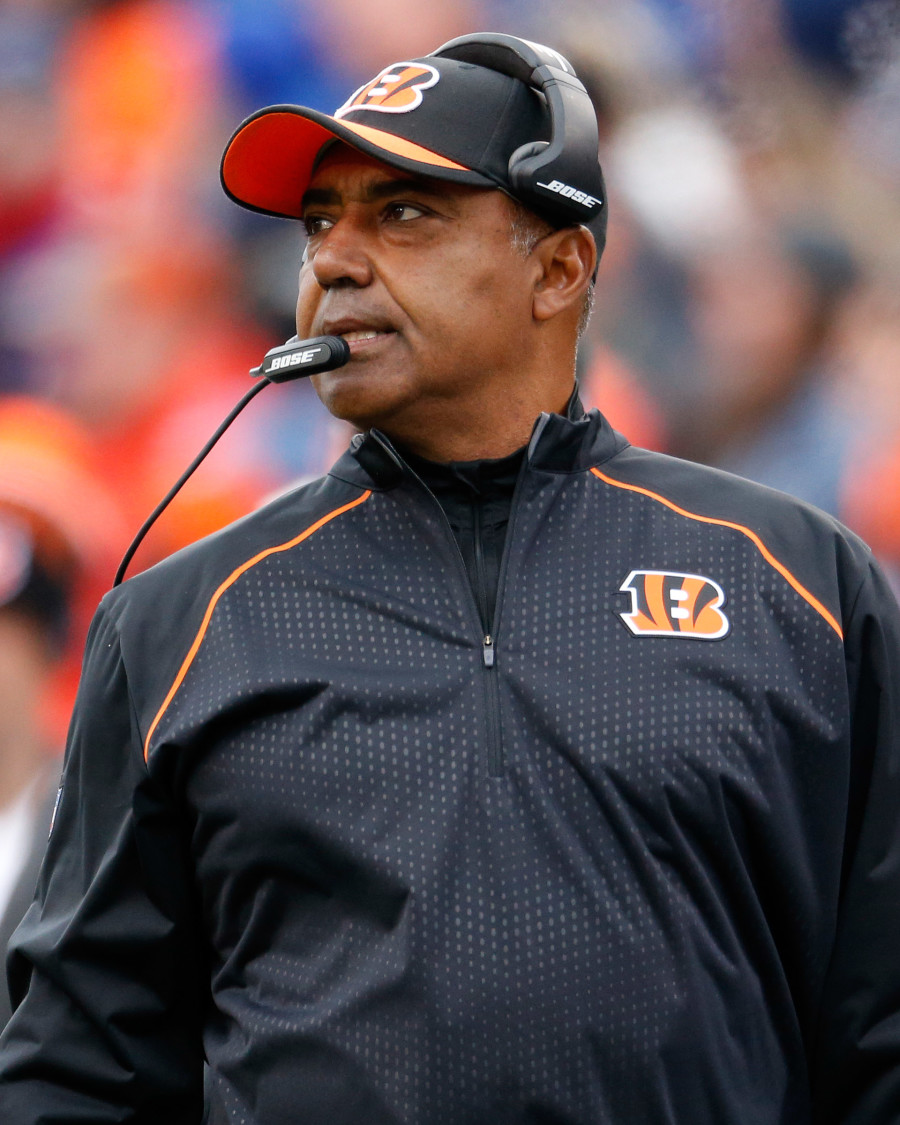 Lewis is the second-longest-tenured head coach in the league, behind only Bill Belichick of the Patriots. He was a linebackers coach in the collegiate ranks and for the Steelers before becoming the defensive coordinator of the expansion Ravens in 1996. He rose to prominence as an architect of the record-setting 2000 Ravens defense that helped capture Super Bowl XXXV and then served as the defensive coordinator/assistant head coach for the Redskins in 2002. He was hired by Cincinnati in 2003, when the Bengals were a laughingstock, and he restored them to relevance. He has posted a 123-111-3 regular season record and has guided the Bengals to four division titles. Despite his successes, however, his head coaching resume is marred by his 0-7 career playoff record, which has hung over his head especially heavily in recent seasons.
Nonetheless, there is expected to be a plethora of head coaching jobs available this offseason (even more than usual), and Schefter reports that the 59-year-old Lewis would be on the short list for a number of those positions. Ian Rapoport of NFL.com, though, tweets that Lewis plans to move to a front office role. Schefter does suggest that a front office or coaching adviser job is a possibility, but only if a head coaching job does not materialize.
As for the Bengals, Jim Owczarski of the Cincinnati Enquirer reports that Lewis' decision came as a surprise to the team. And, as most, if not all, of the team's assistant coaches are also on expiring contracts — some of whom are unhappy with the way they have been treated financially — Schefter suggests that Cincinnati is likely to undergo a major coaching overhaul.
Nonetheless, Rapoport and Tom Pelissero of the NFL Network suggest that the Bengals could opt to replace Lewis with an internal candidate like current DC Paul Guenther or special teams coach Darrin Simmons (Twitter links). But Michael Lombardi of The Ringer tweets that the Bengals' head coaching job is highly desirable, so the team will not be hurting for quality candidates.
The Bengals do not have a comment on the situation at the moment.
Photo courtesy of USA Today Sports Images.
Follow @PFRumors