Now that the Buccaneers are expected to retain Dirk Koetter as their head coach in 2018 (though Mike Florio of Pro Football Talk thinks that Tampa Bay could easily reverse course in that regard), the Raiders are upping the ante in their pursuit of Jon Gruden. Gruden, of course, previously served as head coach of Tampa Bay and Oakland, though his name has been more heavily connected to the Buccaneers in recent weeks.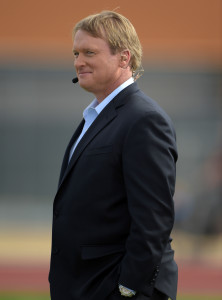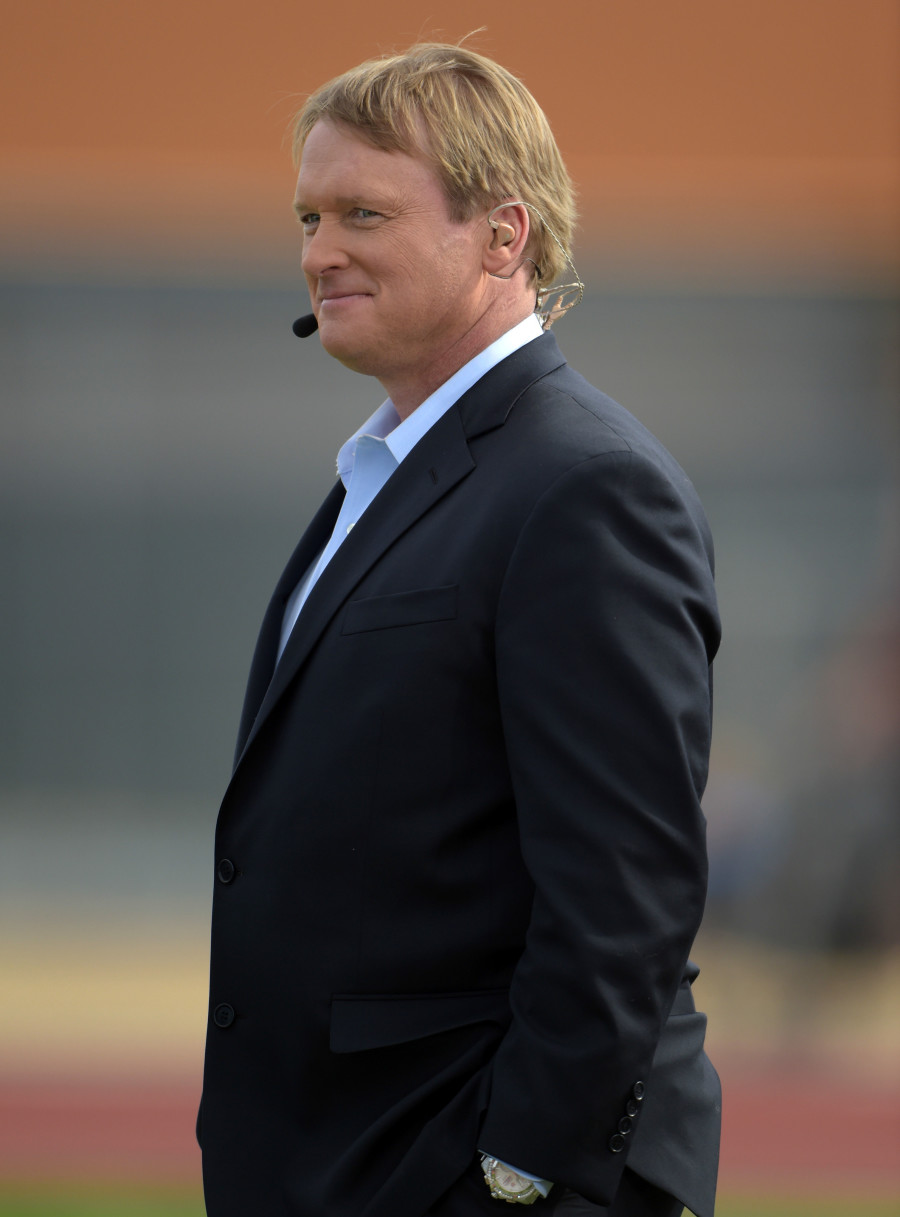 But ESPN's Adam Schefter reports that the Raiders are preparing to pursue Gruden with an offer so strong that it could include an ownership stake in the team. Schefter adds that Gruden, currently an ESPN analyst, will be tempted to accept the offer, though he would prefer to wait until the regular season concludes and Oakland formally makes a decision on current head coach Jack Del Rio.
There are complications to a potential reunion. For instance, if Raiders owner Mark Davis does indeed offer Gruden an ownership stake, the contract would need to be approved by all 32 owners and the league finance committee, and such approval could be difficult to attain, as ownership would not want to set a precedent. Furthermore, Del Rio and Gruden are represented by the same agent, Bob LaMonte.
Nonetheless, one has to figure that if the Raiders want Gruden, and Gruden wants them, the two sides will find a way to make it happen. After all, Gruden never wanted to leave the Raiders to begin with, and though Oakland has struggled this season, there are a lot of factors that make its head coaching job an enviable one. Plus, although Gruden has been frequently discussed as a highly-coveted head coaching candidate in past years, this is the first year that he has made calls around the league in an effort to piece together a potential staff.
Interestingly, Ian Rapoport of NFL.com (Twitter link) names current CBS analyst (and former Raiders QB) Rich Gannon as someone that Gruden has contacted as a potential quarterbacks coach.
Gruden declined to specifically comment on the Raiders' position.
Photo courtesy of USA Today Sports Images.
Follow @PFRumors