With the departure of Josh McDaniels to Indianapolis imminent, the team will be in search of its first offensive coordinator since McDaniels took the job in 2012. In a piece detailing the transition Tom Brady will have to make, NBC Sports' Tom E. Curran writes that receivers coach Chad O'Shea is a potential candidate to assume the role.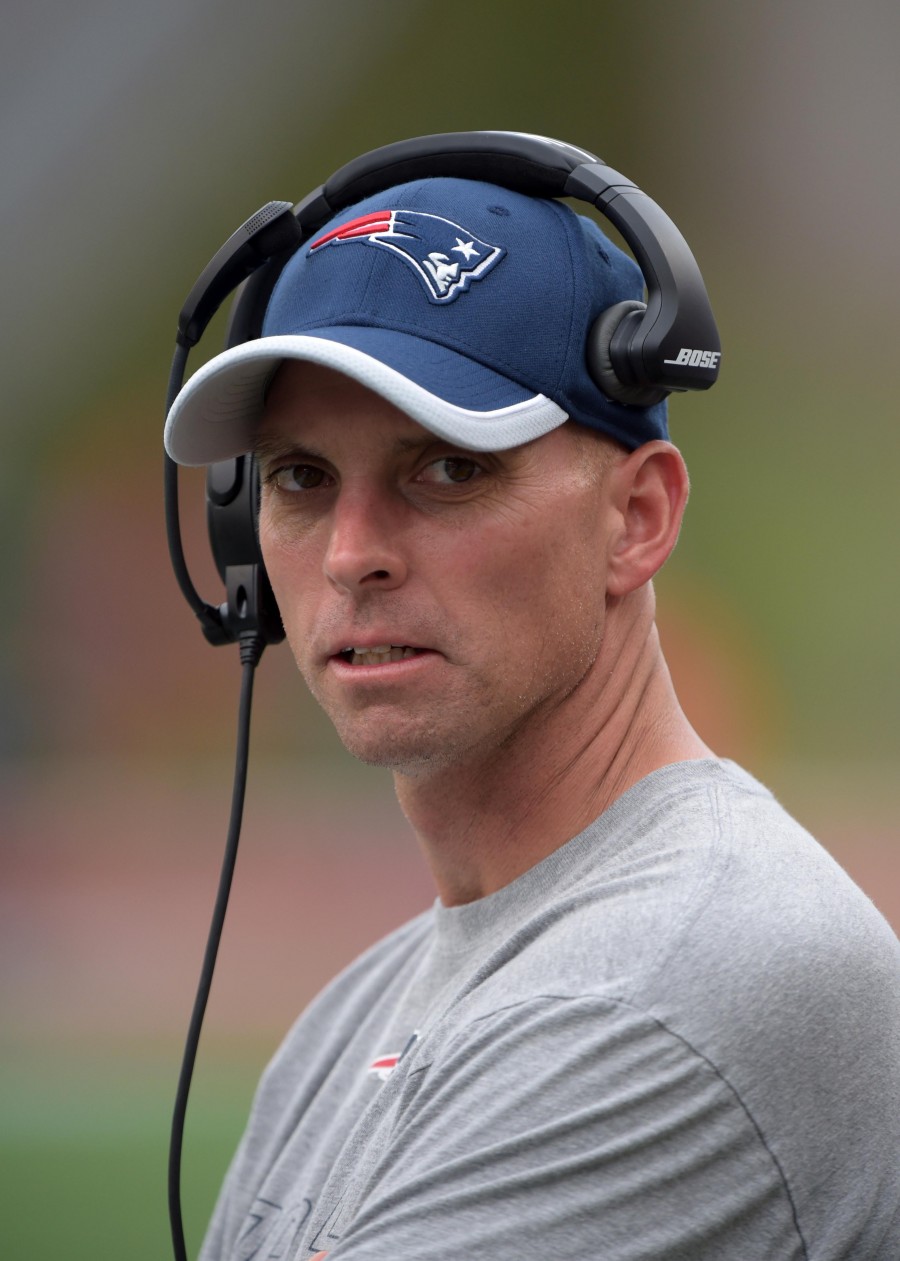 If the team decides to go the in-house route, O'Shea appears to be the obvious candidate. A former college quarterback, O'Shea has served as an assistant or coach since 2003 with the last eight seasons coming with New England. He also currently serves as the team's red zone coordinator, so his hands are all over the offense.
O'Shea also has previous, albeit limited, game-calling experience. He assumed the role in New England's final preseason game against the Giants, a 40-38 loss. In the game, third-string quarterback Jacoby Brissett threw for 341 yards and four touchdowns.
Under O'Shea's direction, Wes Welker and Julian Edelman both cracked 100 catches in a season. In 2017, Brandin Cooks recorded his third consecutive 1,000-yard campaign in his first season with the Patriots, and Danny Amendola registered 61 receptions.
Follow @PFRumors