Brandon Beane attempted to clarify a few things about his first draft with the Bills, and he offered some detail about what the Bills were and weren't offering to move up from their No. 12 position.
A report Saturday night indicated the Bills were offering the Broncos both of their 2018 first-round picks in order to move into Denver's No. 5 spot, but Beane said that wasn't the case. The second-year GM said Broncos wanted both of the Bills' first-rounders for the right to move back into the Bills' No. 12 spot, but he didn't want to sacrifice both picks to make that move.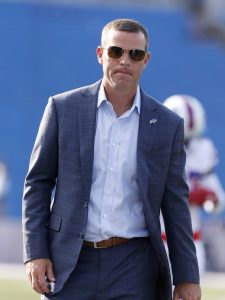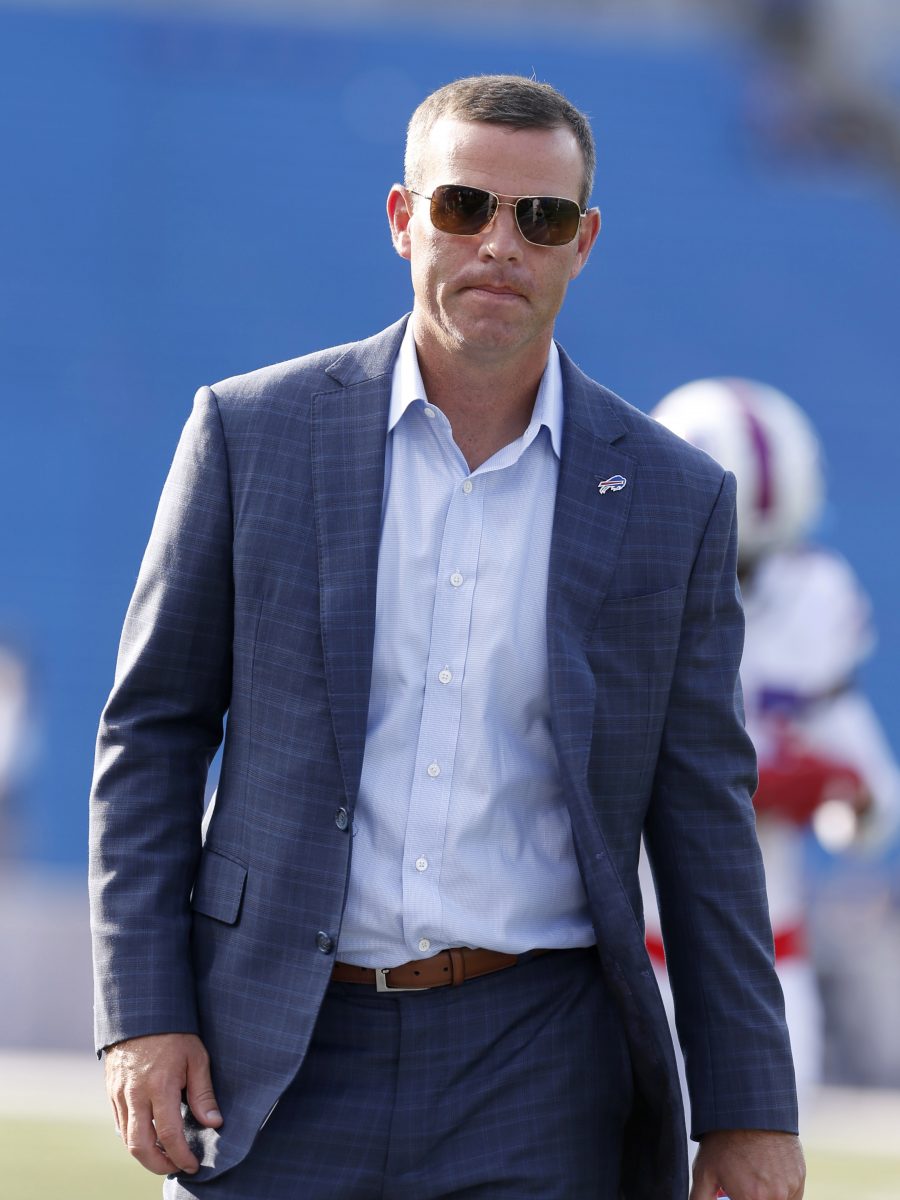 However, a report from ESPN.com's Adam Schefter indicated the Broncos and Bills had a deal in place before the Browns passed on Bradley Chubb. If the Bills didn't offer Nos. 12 and 22, and reportedly a Round 2 pick as well, to move up, it's unclear what was the agreed-upon proposal — if, in fact, the sides did have a trade set to transpire if the Browns chose Chubb at No. 4.
Beane also wasn't willing to part with his 2019 first-rounder. The GM said (via Jay Skurski of the Buffalo News, on Twitter) two teams wanted Buffalo's 2019 first-round pick, but he did not end up moving it on a night that saw the Bills trade up for Josh Allen without sacrificing the No. 22 pick — which ended up being used to trade back up for Tremaine Edmunds.
The Bills then discussed potential deals with the Colts and Bears before working out a trade package with the Buccaneers.
"Five was the spot I thought we could get a reasonable deal, but 5 was gonna cost us pick 22," Beane said, via One Bills Live (video link). "I had already checked with Indy and knew they had honed in on a guy. They were like, 'Unless our guy's gone, we're picking.' Tampa had said, 'We got a guy, and (a trade is) gonna take a lot.' And Chicago had a guy.
"So now you're creeping close to Miami, who'd been scouting quarterbacks, and Arizona was in range for what they could do. So I was getting very fearful they could creep in and get the guy we wanted."
It turned out the Buccaneers were willing to move out of No. 7, taking Vita Vea at No. 12, after the Colts selected Quenton Nelson. The Bears ended up with Roquan Smith at No. 8.
Photo courtesy of USA Today Sports Images.
Follow @PFRumors