When the Browns chose Denzel Ward at No. 4 instead of Bradley Chubb, that nixed a Broncos-Bills trade. And Mike Klis of 9News reports Buffalo was set to give up both its No. 12 and No. 22 picks, in addition to a second-round selection, for the right to move up to No. 5.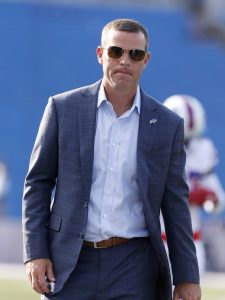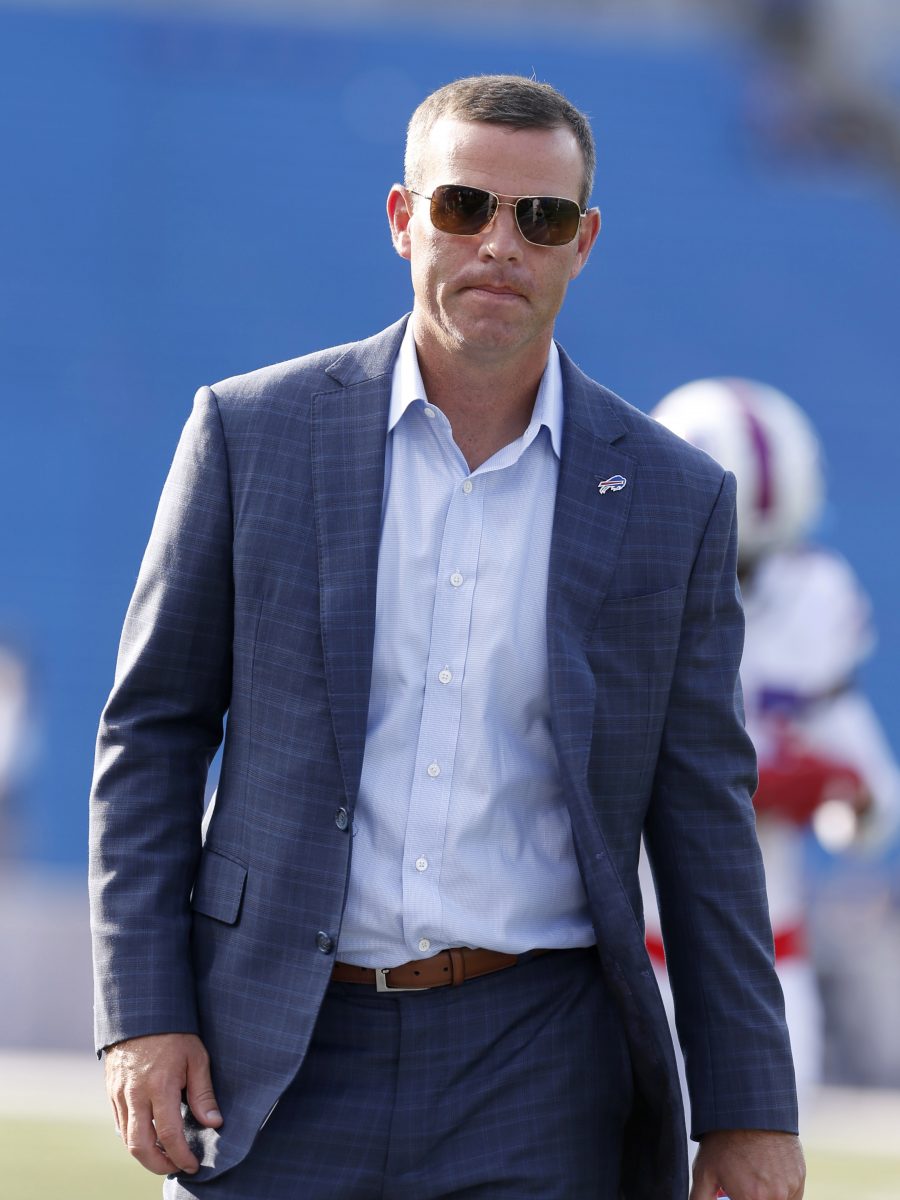 Instead, the Broncos passed and chose Chubb, whom Klis notes the team had tied with Saquon Barkley as being the top player in the draft. But the Bills were also willing to part with one of their second-rounders — either No. 53 or No. 56 — in a deal that was going to involve Denver sending Buffalo one of its third-round choices (either No. 71 or No. 99).
So, the Broncos valued the N.C. State-honed pass rusher immensely, passing on additional first- and second-round picks in order to stay put.
The Bills' package sent to the Buccaneers, for the right to draft Josh Allen at No. 7, included both second-rounders and a seventh-round selection. The offer to the Broncos containing the No. 22 choice — which Buffalo used to trade up and select Tremaine Edmunds — runs counter to a report from earlier on Thursday indicating Brandon Beane wasn't willing to part with both of his first-round picks. But that report surfaced before the draft began; the events of the opening hour Thursday night could have changed things.
The Colts also called the Broncos about moving up to select Chubb, Klis reports, but John Elway elected to stay put and attempt to load up his team's edge-rushing contingent. As for what was going to transpire if the Browns took Chubb and the Bills suddenly pulled their offer, the Broncos were likely to select either Quenton Nelson or Roquan Smith, per Klis.
Sam Darnold remained the quarterback Elway preferred, with Klis reporting the Broncos had cooled on Baker Mayfield to the point they wouldn't have taken him at No. 5. While that didn't end up mattering, it could be notable if Allen or Josh Rosen end up being long-term answers for their respective teams. The Broncos dropped out of the Kirk Cousins derby and signed Case Keenum to a two-year deal, making it less likely they were going to use their top offseason resource on another quarterback, and were not closely linked to either Allen or Rosen late in the pre-draft process.
Photo courtesy of USA Today Sports Images.
Follow @PFRumors