Over the next several weeks, we'll be passing along a number of reports relating to the fifth-year option, which a team can exercise on a 2015 first-round pick who is currently in the fourth year of his rookie contract. Last month, the Panthers informally got the party started when word leaked out that they'll be exercising the 2019 option for linebacker Shaq Thompson.
So what exactly is the fifth-year option? Essentially, it's a way to extend a player's rookie contract by an extra year, at the club's discretion. Players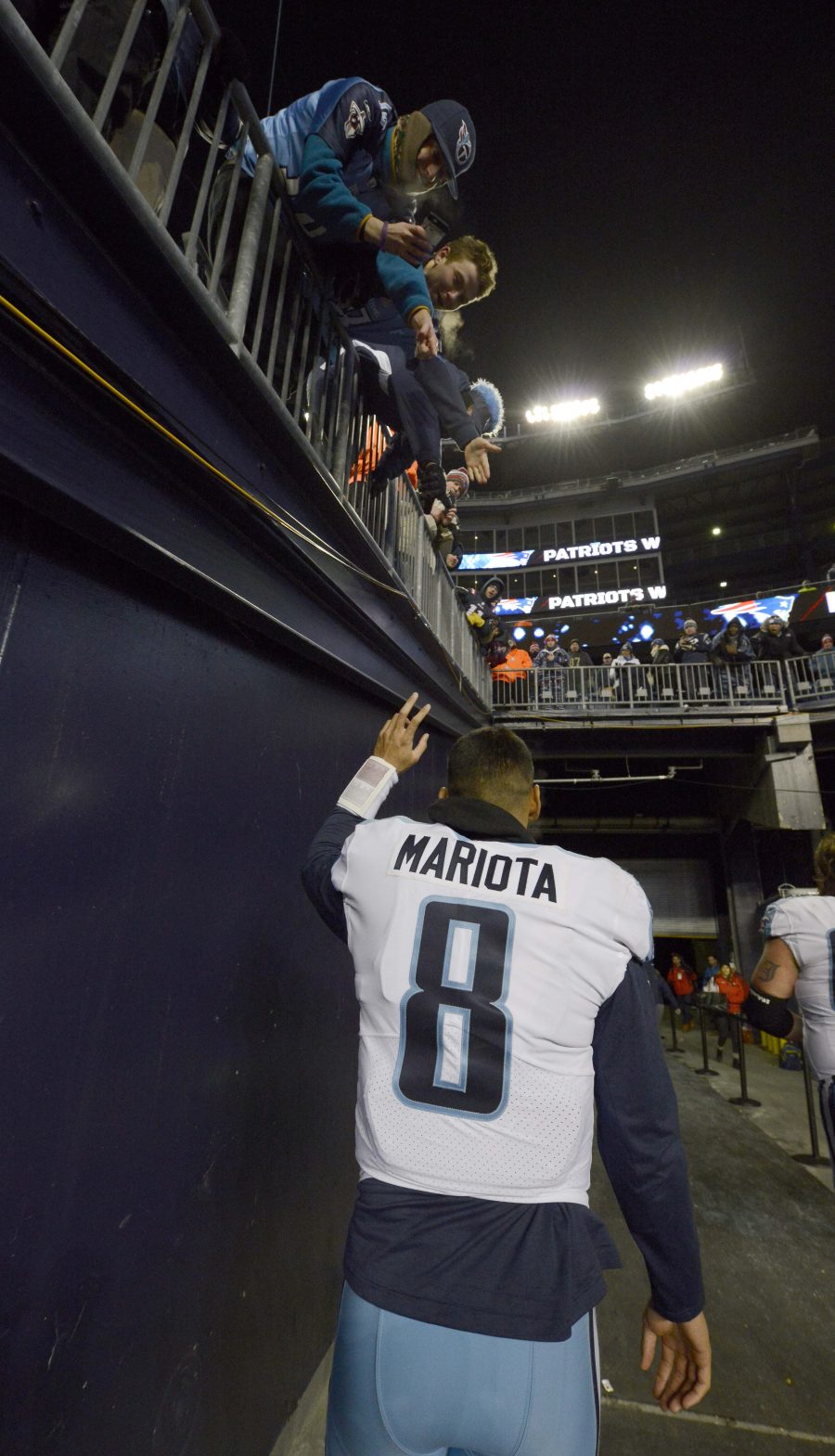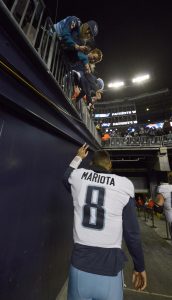 don't have any say in whether or not these options are picked up, though players and teams are still free to negotiate longer-term contracts that would render the fifth-year option unnecessary. Otherwise though, the decision is in the hands of the team, and must be made by May 3 in the player's fourth season. So, barring multiyear extensions, 2015 first-rounders like Marcus Mariota, Amari Cooper, and Marcus Peters will likely see their options exercised within the next month.
For top-10 picks, the amount of each player's 2019 option has already been determined. The fifth-year salary for a top-10 pick is equal to the transition tender at the player's position during his fourth season. So, because the transition tag for quarterbacks this year was $20.922MM, we already know that Mariota's fifth-year option will be worth that amount.
For first-rounders picked outside the top 10, the calculation is a little more complicated. These players' fifth-year option also relies on the previous year's salaries at the player's position, but it's determined by the average of the third through 25th top salaries at that position. So we could come up with estimates for the 2019 option salary for players like Melvin Gordon, Byron Jones, and Trae Waynes, but they're not set in stone quite yet.
Fifth-year options are guaranteed for injury only between May 3 and the start of the following league year. As such, they're not entirely risk-free, but as long as the player remains healthy, a team could exercise his fifth-year option, then cut him before his option year gets underway without being on the hook for his salary. When the league year begins, the player's fifth-year salary becomes guaranteed for skill and cap purposes, as well as injury.
Note: This is a PFR Glossary entry. Our glossary posts explain specific rules relating to free agency, trades, or other aspects of the NFL's Collective Bargaining Agreement. This post was modified from an early entry by editor emeritus Luke Adams. 
Follow @PFRumors