Former NFL linebacker Shea McClellin has accepted a high school coaching position in Idaho and is leaning towards retirement, according to Mike Reiss of ESPN.com.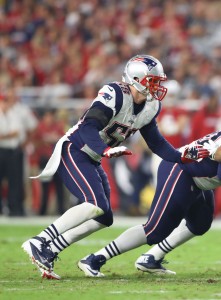 "I'm still staying ready, still working out. I've learned to never say never, there's always a chance that I could still play again, but for now all my focus is on coaching high school," said McClellin, who didn't appear in a game last season while spending the entire campaign on injured reserve.
"I was feeling good [in 2017], but unfortunately had more residual effects from concussions," said McClellin. "It's something they can't clear you for. That's the way it is nowadays, they're tough on concussion things. It's difficult, but I got through it. One thing I'd say, [the Patriots] handled it like they should have. I'm not upset with them, they're not upset with me, it's just the way it is. They handled it perfectly."
A first-round pick out of Boise State in 2012, McClellin spent the first four years of his career with the Bears. Although he appeared in 38 games and made 31 starts during that time, McClellin never lived up his to his draft stock. Billed as an edge rusher, McClellin managed only four sacks in Chicago before inking a three-year deal with New England.
With the Patriots, McClellin played more off-ball linebacker and also saw more action on special teams. In 2016 (ultimately the only season during which he saw the field in New England), McClellin played on 41.7% of the Pats' defensive snaps and posted 16 tackles, one sack, and two fumble recoveries. He was released in March after being dogged by his aforementioned concussion issues.
Photo courtesy of USA Today Sports Images.
Follow @PFRumors