Despite being an Eagles coach for the past seven seasons, Duce Staley did not receive the promotion he sought this offseason. Philadelphia opted to name Mike Groh as Frank Reich's offensive coordinator replacement after interviewing both Groh and Staley.
However, Staley may well have participated in another key interview this offseason. The Eagles' running backs coach met with the Giants about their offensive coordinator position, Marcus Hayes of the Philadelphia Inquirer reports.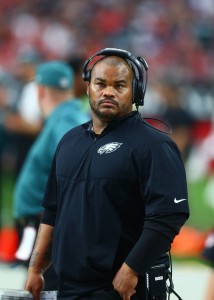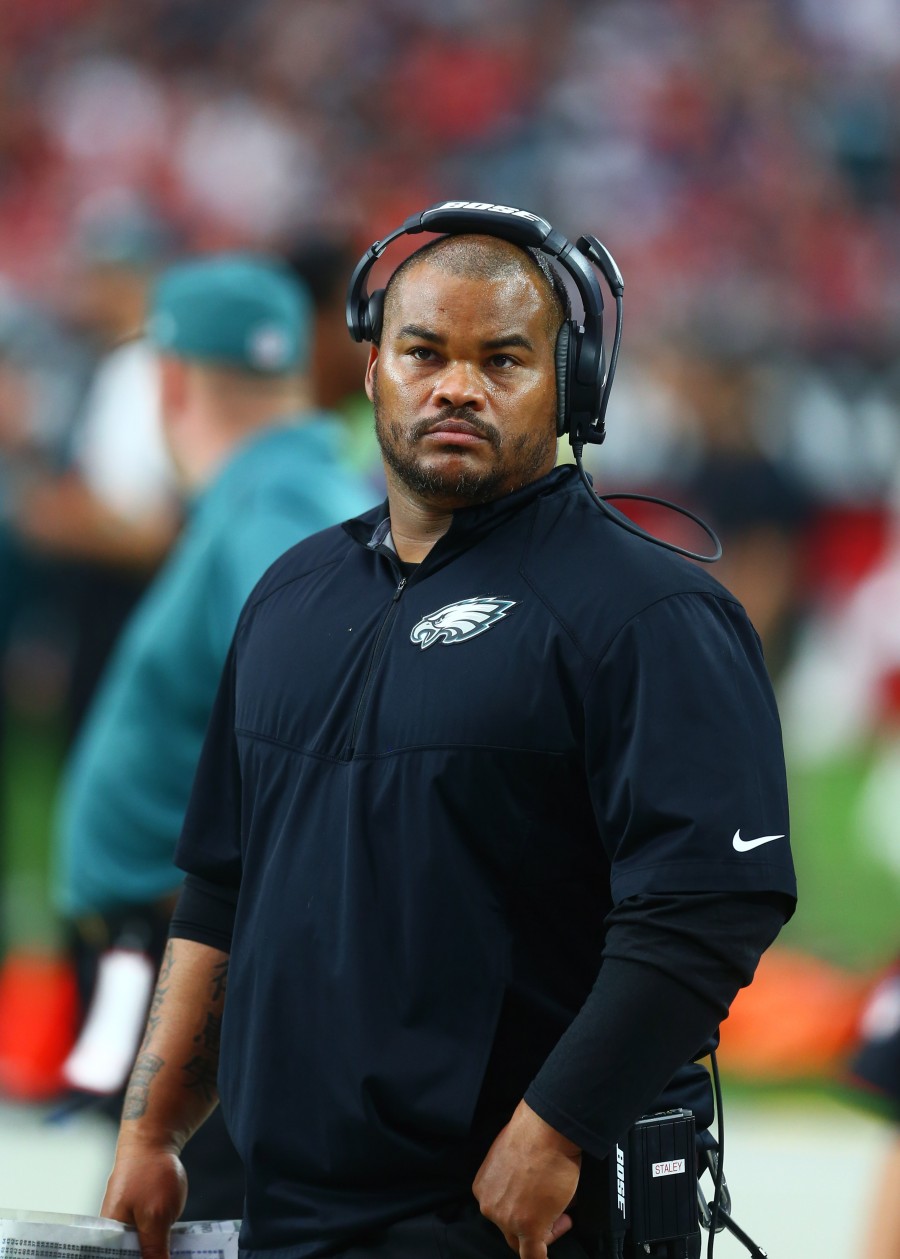 This is the first report of Staley interviewing for that role, one Pat Shurmur initially sought Vikings QBs coach Kevin Stefanski for but was denied permission. Staley was mentioned as a candidate for Big Blue's OC position earlier this offseason prior to the job going to former Panthers OC Mike Shula. Nevertheless, he's back on as RBs coach, now with an assistant head coach title, for the defending Super Bowl champions. This will be his sixth season in that role.
"I'm not worried about being a coordinator. I'm worried about being able to be out there and coach for another Super Bowl," Staley said, via Hayes, changing his tune slightly from last year around this time. "That's where I'm at right now. Everything else will handle itself."
Hayes notes Staley wants to be a head coach and knows the OC route would be the easiest way for him to accomplish that goal, and the 43-year-old assistant did not dismiss a possible interest in going the college route to help get there.
But for now, the former Eagles running back is hoping his work leading their current backs will speak for itself and potentially land him a higher-profile job in the near future.
"Crazy league. Crazy situations," Staley said. "You talk about being at the right place at the right time. Sometimes things are slotted, and they may not be slotted for you. Sometimes something may just pop up on you.
"Look at Anthony Lynn. Boom, next thing you know, head coach."
Also an NFL running back in the '90s, Lynn saw Greg Roman's ouster as Bills OC in 2016 lead to a promotion. And a few months later, the Chargers hired him as their head coach. A running backs coach since 2003, Lynn has several years of additional coaching experience compared to Staley. But with the Eagles losing both Reich and John DeFilippo this offseason, Staley could have a smoother path to an OC gig elsewhere if Philly's offense continues to thrive.
Photo courtesy of USA Today Sports Images.
Follow @PFRumors