On this date in 1966, one of the game's all-time great rushers called it a career. Jim Brown walked away from football at the age of 30, citing a desire to be a civil rights advocate, a better family man, and a star of the silver screen.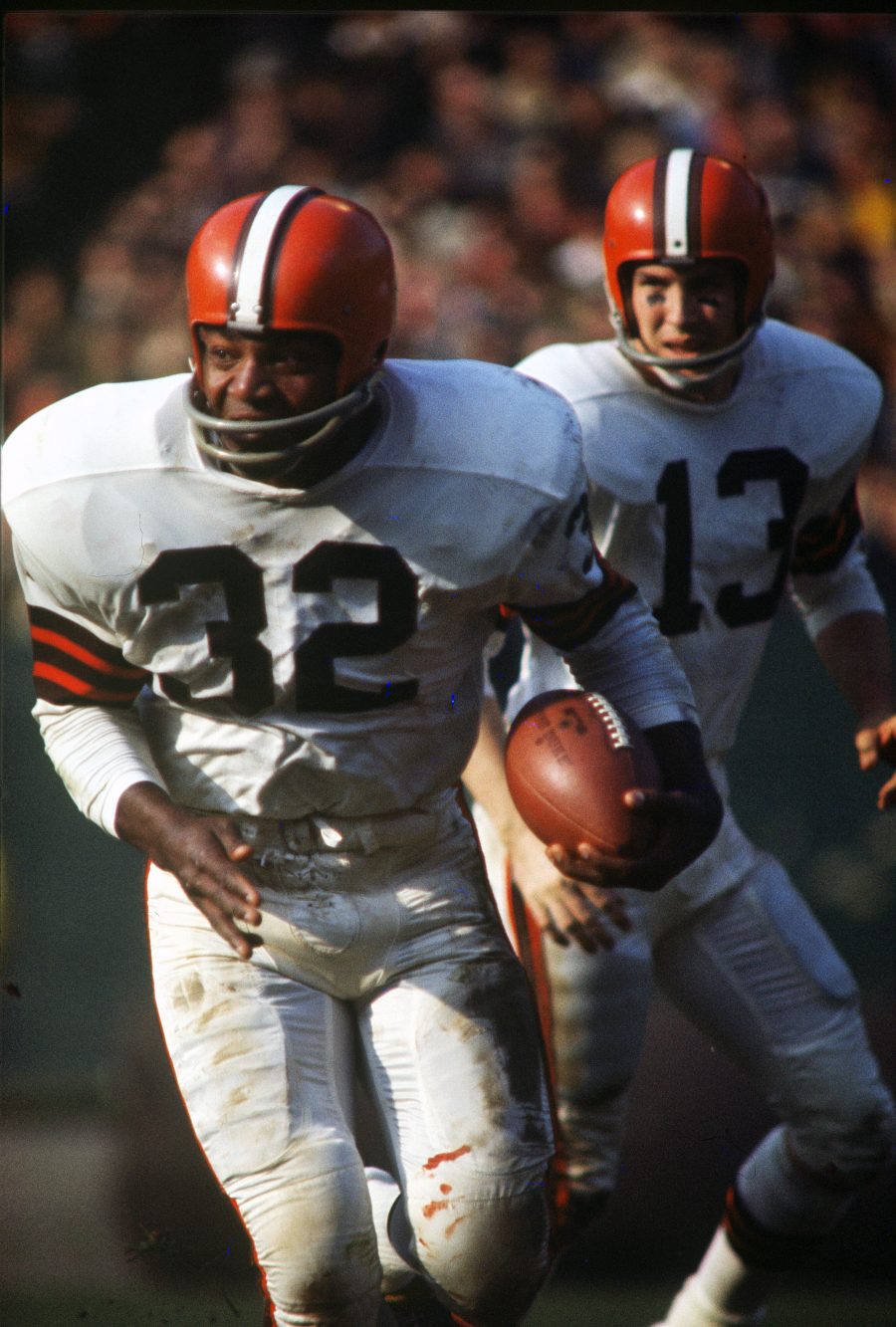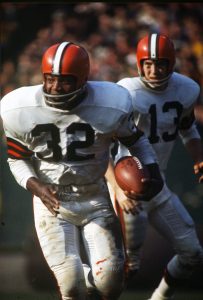 In today's NFL, 30-year-old running backs are usually in the twilight of their careers. That was hardly the case with Brown, who ran for a league-leading 1,544 yards while averaging 5.3 yards a carry in 1965.
As good as Brown was, he had other interests, and those interests did not necessarily align with football. When the filming schedule for "The Dirty Dozen" conflicted with training camp, Brown chose the former. Browns owner Art Modell was furious at his decision and vowed to fine him $100 for every day he was not at practice.
So, on July 13, 1966, it was revealed that Brown would retire from the NFL. He formally announced the decision in a press conference on the set of "The Dirty Dozen" that week, but days earlier, he penned the following letter to Modell:
Dear Art:

I am writing to inform you that in the next few days I will be announcing my retirement from football. This decision is final and is made only because of the future that I desire for myself, my family and, if not to sound corny, my race. I am very sorry that I did not have the information to give you at some earlier date, for one of my great concerns was to try in every way to work things out so that I could play an additional year.

I was very sorry to see you make the statements that you did, because it was not a victory for you or I but for the newspaper men. Fortunately, I seem to have a little more faith in you than you have in me. I honestly like you and will be willing to help you in any way I can, but I feel you must realize that both of us are men and that my manhood is just as important to me as yours is to you.

It was indicated in the papers out of Cleveland that you tried to reach me by phone. Well, I hope you realize that when I am in my apartment I never refuse to answer my phone. The only reason that I did not contact you before I knew the completion date of the movie is that the date was the one important factor. You must realize that your organization will make money and will remain successful whether I am there or not. The Cleveland Browns are an institution that will stand for a long, long time.

I am taking on a few projects that are very interesting to me. I have many problems to solve at this time and I am sure you know a lot of them, so if we weigh the situation properly the 'Browns' have really nothing to lose, but Jim Brown has a lot to lose. I am taking it for granted that I have your understanding and best wishes, for in my public approach to this matter this will be the attitude that will prevail.

The business matters that we will have to work out we could do when I return to Cleveland. I will give you any assistance I can and hope your operation will be a success. You know the areas that I can be helpful and, even if you do not ask this help, my attitude will be one that I will do only the things that will contribute to the success of the 'Cleveland Browns.'

Your friend,

Jim Brown
With that, Brown walked away from football and a yearly salary of about $60K. Brown undoubtedly still had gas in the tank, but he also had little left to prove on an individual level.
In nine years of pro football, Brown won the rushing crown eight times and retired as the league's all-time leading rusher. Even today, the Hall of Famer is tenth on the NFL rushing yards list, which is extra impressive when considering that the regular season was shorter during his time in the league. And, decades later, Brown stands as the franchise's all-time leading rusher with 12,312 yards on the ground.
Follow @PFRumors