John Lynch has had an enviable career in professional sports. He was selected in the first round of the 1992 Major League Baseball draft by the expansion Florida Marlins, and he threw the first pitch in Marlins' organizational history as a member of one of the team's minor league affiliates, the Erie Sailors. His Sailors jersey resides in the National Baseball Hall of Fame as a result, but he was later selected in the third round of the 1993 NFL Draft by the Buccaneers, and he is probably pretty happy that he ultimately chose to pursue football.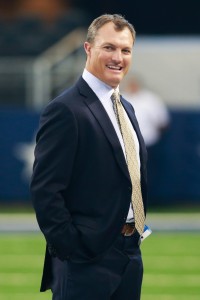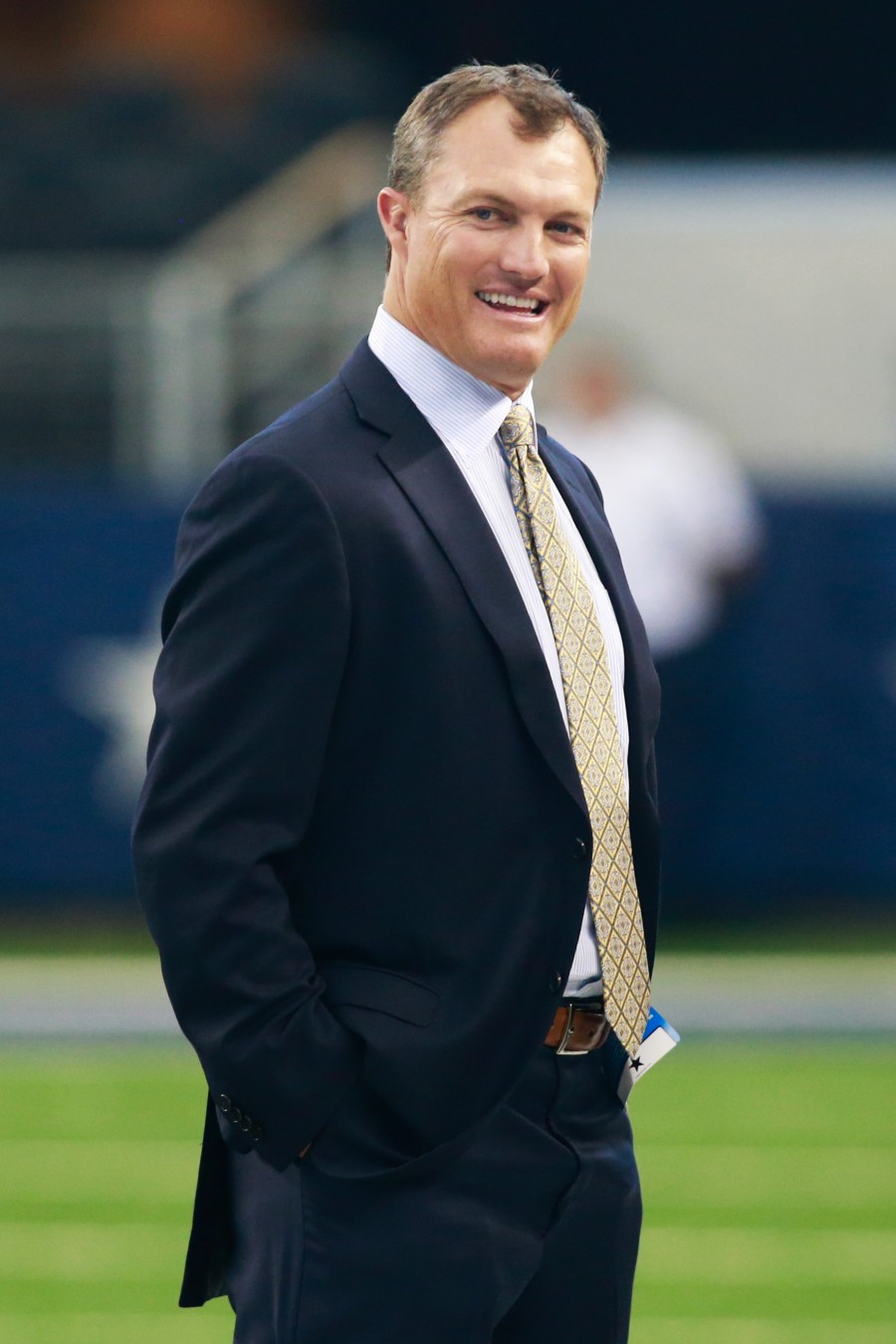 Lynch spent the first 11 seasons of his NFL career with Tampa Bay, and during that time, he established himself as an elite safety. He became one of the most feared tacklers in the league, and he was heralded for his leadership both on and off the field. His playmaking statistics leave a little to be desired, as he tallied just 26 interceptions and 13 sacks in his 15-year career (although he did not become a full-time player until 1996, his fourth year in the league). That could be one of the reasons why he is still on the outside looking in at the Pro Football Hall of Fame, but his play went beyond raw stats. He was always someone that opposing offenses had to plan around, and his work earned him nine Pro Bowl bids and two First Team All-Pro selections. He was also a key figure in the Bucs' only championship, helping the team capture Super Bowl XXXVII.
Tampa Bay released the two-sport Stanford athlete following the 2003 campaign, and he was snapped up by the Broncos. Despite switching from strong safety to free safety, Lynch maintained a high level of play with his new club, as he was selected to the Pro Bowl in each of his four seasons in Mile High. He served as Denver's defensive captain during the 2006-07 seasons, and on this day in 2007, he and the Broncos agreed to terms on a renegotiated contract that would keep him with the team for one more year.
He considered hanging up the cleats after the 2007 campaign, but Broncos owner Pat Bowlen convinced him to come back for one last hurrah. Even at age 36, though, Lynch expected to be on the field for every snap, and it became clear during the 2008 training camp that he would not be used in sub-packages. He ultimately left the team and was signed by the Patriots, though he never played a regular-season game for New England, which released him just a few weeks later.
Lynch formally announced his retirement in November 2008, and he subsequently enjoyed a successful stint as a color commentator for Fox. He was surprisingly named GM of the 49ers in January 2017, and while the jury is obviously still out on his tenure as an NFL executive, the early returns are promising.
Taking over a club in the midst of a full-scale rebuild, Lynch managed to acquire the team's quarterback of the future in Jimmy Garoppolo last October in exchange for a second-round draft pick. This offseason, he (briefly) made Garoppolo the highest-paid player in NFL history, even though the East Illinois product has played a grand total of seven games in his professional career. Lynch's fate with the 49ers will, of course, be tied to Garoppolo's, but he has done as well as could be expected thus far. Indeed, San Francisco is being mentioned as a fringe playoff contender, no mean feat considering the roster that Lynch inherited. And while the playoffs may still be out of reach in 2018, one more good offseason of work could get the 49ers back to postseason play.
This date 11 years ago therefore marked the beginning of the end of Lynch's on-field career, but his involvement with the league after retiring as a player has been pretty notable in its own right. He is a member of the Buccaneers' Ring of Honor and the Broncos' Ring of Hame, and he remains a viable candidate for the Pro Football Hall of Fame. And while it's certainly too early to engage in these types of discussions, maybe he'll one day get into Canton as an executive even if he doesn't make it as a player.
Photo courtesy of USA Today Sports Images.
Follow @PFRumors