An Earl Thomas return to the Seahawks will have to be on his current contract, because the team has no intention of relenting in this standoff.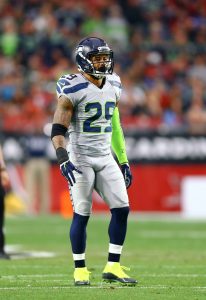 The Seahawks have no plans to discuss a new deal with Thomas, Bob Condotta of the Seattle Times reports. No negotiations are taking place, either, Condotta hears. Pete Carroll said he has not talked to his top safety this week.
Thomas has been away from the team throughout 2018, and the Seahawks don't intend to allow him to return free of charge, either.
Unlike the NFC West rival Rams' decision to waive Aaron Donald's fines after his unsuccessful holdout concluded last year, the Seahawks do plan to collect fines from Thomas if/once he returns. The Seahawks will attempt to collect approximately $1.2MM from Thomas, Condotta reports.
Thomas said he won't report to the Seahawks without a new deal, wanting either a trade or an extension. This impasse shows no signs of slowing down. Seattle may still want at least as second-round pick for its three-time All-Pro safety, Condotta notes, with Dallas still being the most likely buyer. The sides talked during the draft but could not strike a deal.
Although, the latest Seattle standoff with a safety hasn't affected the team like the previous holdout did, per Condotta. Kam Chancellor's 2015 holdout lasted for two games but occurred when the Seahawks resided as the defending NFC champions. They now appear closer to a rebuild than a Super Bowl run, and Condotta notes the Thomas issue has barely come up during Hawks camp.
Tedric Thompson has replaced Thomas with the Seahawks' first-stringers, joining Bradley McDougald.
Photo courtesy of USA Today Sports Images.
Follow @PFRumors