Reports last week suggesting that 2018 would be Raiders GM Reggie McKenzie's last with the organization were hardly surprising. Once Oakland hired Jon Gruden to be its new head coach, it was clear that Gruden would be the primary decision-maker with respect to roster construction, which owner Mark Davis confirmed back in April. As such, most assumed that Gruden and McKenzie would not be coexisting for too long.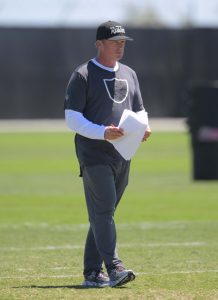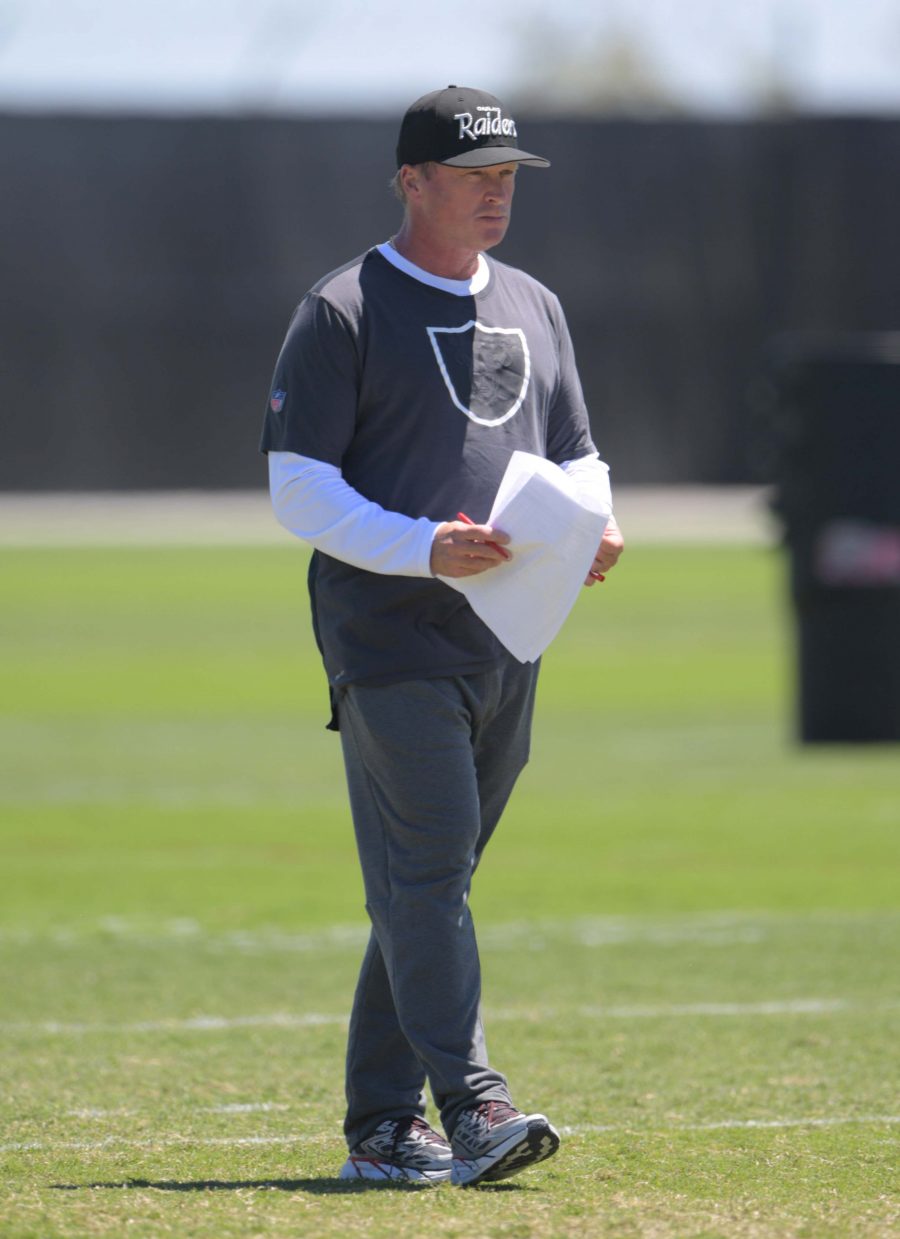 But regardless of how one feels about McKenzie's and Gruden's relative abilities to evaluate talent, a report from Ian Rapoport of NFL.com this morning regarding Gruden's evaluation methods may be a cause for concern for Raiders fans. Per Rapoport, Gruden essentially has his own staff that helps him judge talent and make decisions, and he listens primarily to those within his circle (none of whom are scouts and evaluators weaned under McKenzie).
That setup — which Gruden currently has no plans to change, even in 2019 and beyond — has created a disconnect in the building that several sources say they have never really experienced before. It appears that there is a close-knit group of "Gruden's guys," and then there is everyone else, and while the factions do come together to make sure all voices are heard, those outside of Gruden's circle believe they are not really being listened to.
It was Gruden and his group that spearheaded the signing of several older free agents, the jettisoning of many previous draft picks, and the much-debated trade of Khalil Mack, which has only intensified the feelings of disconnect. And it appears that Gruden's most trusted confidant is Director of Football Research Dave Razzano, a longtime NFL scout who became a controversial Twitter voice with hot takes like "Jake Locker should be the No. 1 overall pick in the draft" and "Von Miller will be a bust."
McKenzie reportedly turned down a chance to interview for other GM jobs this past offseason, and even if he does not secure a GM post in 2019, he will surely be working in someone's front office. The real question is whether Gruden's approaches to the game after a long absence, which have raised more than a few eyebrows, will ultimately lift the club to new heights or send it spiraling into another extended period of questionable leadership and mediocrity.
Photo courtesy of USA Today Sports Images.
Follow @PFRumors