The Cardinals are reportedly shopping Deone Bucannon and Haason Reddick, but GM Steve Keim is doing his best to throw cold water on the hot stove talk. In a radio interview on Friday, Keim issued a general denial towards trade speculation regarding his team.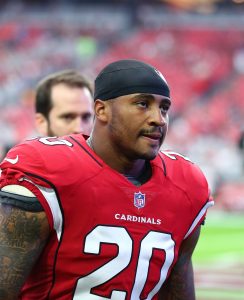 "One part of my job is to have dialogue with other teams," Keim said said on 98.7, Arizona's Sports Station (via the team website). "The one thing I won't do, I won't confirm or deny those things in public, I think you do those things behind the scenes. But it's a lot of gossip, people enjoy it, it's water-cooler talk, and a lot of stuff you'll read is certainly false. Wednesday I woke up to three different names that were brought to my attention and those conversations never happened. So I would just say, for most fans, tread lightly, because very rarely are those accurate."
It would make plenty of sense for the Cardinals to explore the trade market between now and Oct. 30. With a 1-4 record, the Cards are the current odds-on favorite to wind up with the worst record in the draft. The defense is in the bottom third of the league in both yards allowed and scoring, and the offense has failed to properly utilize one of the league's most talented offensive weapons in David Johnson, so this would be the logical time for a reboot.
Keim knows this, and that's why he is looking to preserve team morale without explicitly ruling out any deal.
"Some of the names brought up to me will do nothing but bring a chuckle out of me," Keim said. "You have to listen. You never know what the compensation is going to be. It might be something you couldn't resist. You look back at the Heschel Walker trade with Dallas, you can never say never. … Sometimes, there's a lot of procrastination, where you'll call and there are a lot of conversations that go nowhere, unfortunately. But it's part of the business and a fun one for fans to follow."
Photo courtesy of USA Today Sports Images.
Follow @PFRumors