The Le'Veon Bell watch continues. For months, it was expected that the Steelers star running back would report for work by Nov. 13, the deadline for him to sign his franchise tag and play in 2018. However, Bell's camp only recently confirmed that the running back does not have to show up for work by Tuesday in order to solidify his status as a free agent for next season, which means that Bell could theoretically stay home for the entire season.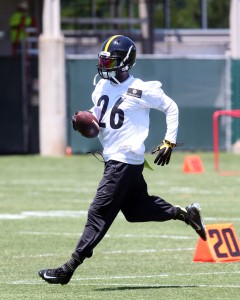 Originally, it was believed the Steelers would have the right to franchise tag Bell again for the same rate as this season if he did not ink his tender by the deadline on Tuesday. As it turns out, the price of the third tag would actually jump to the quarterback level, which would cost upwards of $25MM. The transition tag would technically be in play, but the Steelers are very unlikely to match any offer and such a move would saddle the team with an unnecessary cap hold.
All of this means that Bell can stay at home and preserve his health for free agency, though it would mean losing out on approximately $6MM in salary after already having forfeited $7.7M in game checks. Some say that Bell should get back on the field to prove his commitment to football and reassert himself as one of the game's best running backs, but the 26-year-old firmly believes that he'll find a strong market for his services no matter what.
Do you expect Bell to show up by Tuesday to face the Jaguars on Nov. 18? Or do you think Bell will extend his holdout through the end of the season? Click below to cast your vote (link for app users) and back up your choice in the comment section.
Photo courtesy of USA Today Sports Images.
Follow @PFRumors