It took Hunter Henry's injury and several weeks of back-and-forth discussions to bring Antonio Gates back to the Chargers for a 16th season. But the future Hall of Fame tight end may be hoping to delay his Canton ceremony.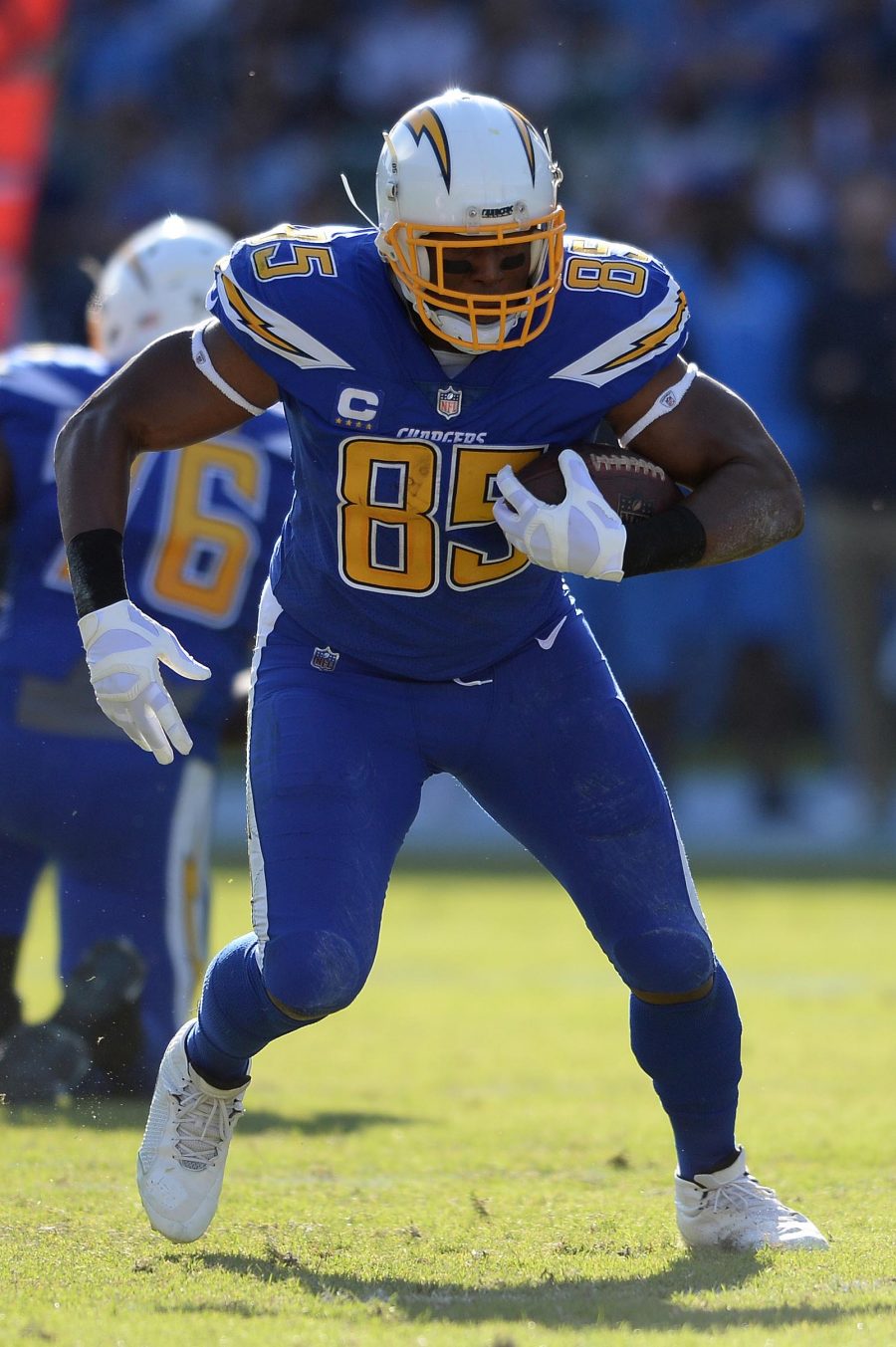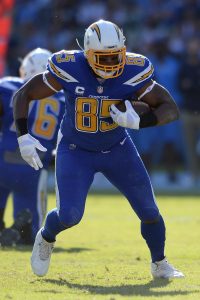 Gates helped the Chargers secure their second playoff berth this decade, and he appears intent on seeing if he can squeeze in a 17th season.
"I try to evaluate myself. I can still beat a linebacker; I feel like I can still play," Gates said, via NFL.com's Steve Wyche. "The hard part is I set the bar at a certain level, but I've adjusted to my role and I just love my teammates."
Serving as mostly a backup this season, Gates has 28 receptions for 333 yards — the latter figure a slight increase from his 2017 showing in 16 games — and has added two touchdown grabs, increasing his tight end-record total to 116. No pure tight end has played past age 38, and Ben Watson will pass on trying to do this. Gates will turn 39 next summer. He cites his college basketball career as a reason he could keep playing into uncharted territory.
"People also forget that I didn't play college football so I haven't taken that wear and tear," Gates said.
The Chargers will have Henry and Virgil Green under contract in 2019, and the team issued a formal press release this past offseason to announce it was moving on from Gates after a storied 16-season run. No other team was connected to Gates prior to his Bolts reunion.
Follow @PFRumors