For the second year in a row, the Eagles will ask Nick Foles to lead them to the promised land after watching starting signal-caller Carson Wentz succumb to a season-ending injury. Foles will have a tall order, as he goes against the Rams in Los Angeles tonight before returning to Philadelphia to take on the Texans. And the Eagles, at 6-7, probably need to win out just to have a shot at defending their title.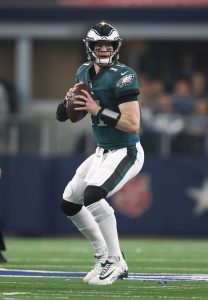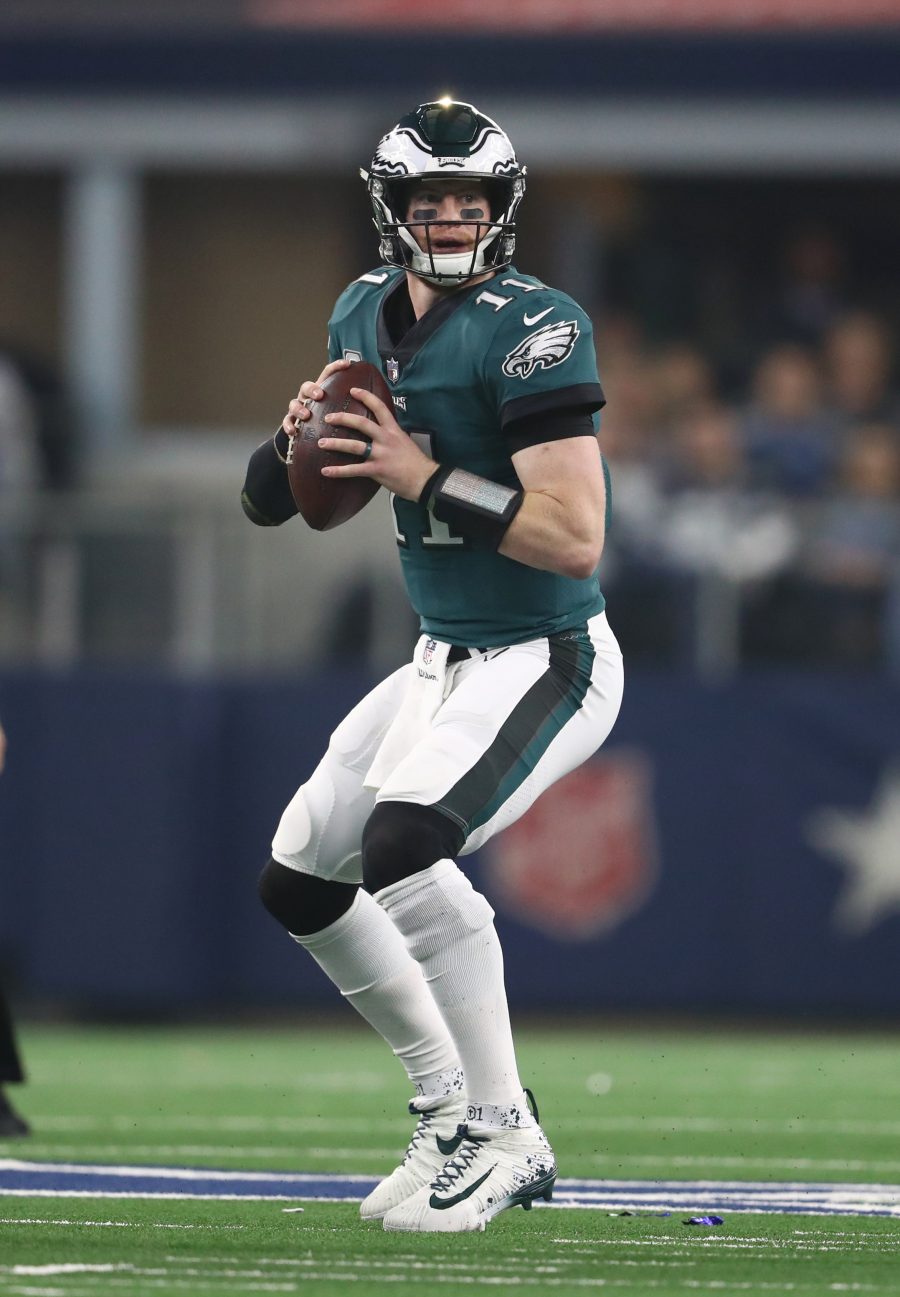 Ian Rapoport of NFL.com used Foles' return to the starting lineup as an opportunity to take another look at the reworked contract that Foles and the Eagles agreed to back in April. The deal includes a mutual option for 2019 that allows the Eagles to keep Foles for $20MM if they so choose, or Foles could simply pay back the $2MM signing bonus he received as part of the deal to get out of the option. Given that Wentz is expected to fully recover from the fractured vertebra in his back, the Eagles will almost certainly not pick up Foles' option, which means that he will hit free agency this offseason (after having the opportunity to add to his bank account thanks to the incentives in the contract).
Speaking of Wentz, Rapoport says it will take the third-year pro three months to make that full recovery, but the Eagles remain fully committed to him as their franchise quarterback (video link). The Eagles have yet to place him on IR, but he has been formally ruled out of tonight's game against Los Angeles, per Adam Schefter of ESPN.com (via Twitter).
Jeff McLane of the Philadelphia Inquirer says that the team's medical staff, which was facing mounting criticism anyway, will really come under fire now. Although Wentz should be fully healed in plenty of time for the 2019 offseason program, one does wonder when Wentz suffered the back fracture and how the team's staff tested and treated it. McLane says it seems likely that Wentz sustained the injury back in October, but it remains unclear how much he knew about it. His experience, when coupled with the "inordinate number of irregularities in recurrence, recovery, and diagnosis" of the injuries the Eagles have suffered as a whole this year, make it fair to criticize the club for unloading its top two doctors and its head trainer after winning the Super Bowl.
Photo courtesy of USA Today Sports Images.
Follow @PFRumors