The Jaguars apparently won't be making any sweeping changes this offseason. Owner Shad Khan announced that Tom Coughlin, general manager Dave Caldwell and head coach Doug Marrone will all return in 2019 (via the team's Twitter account).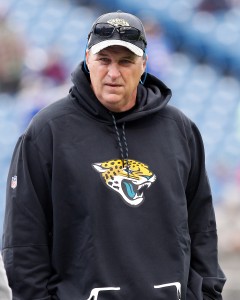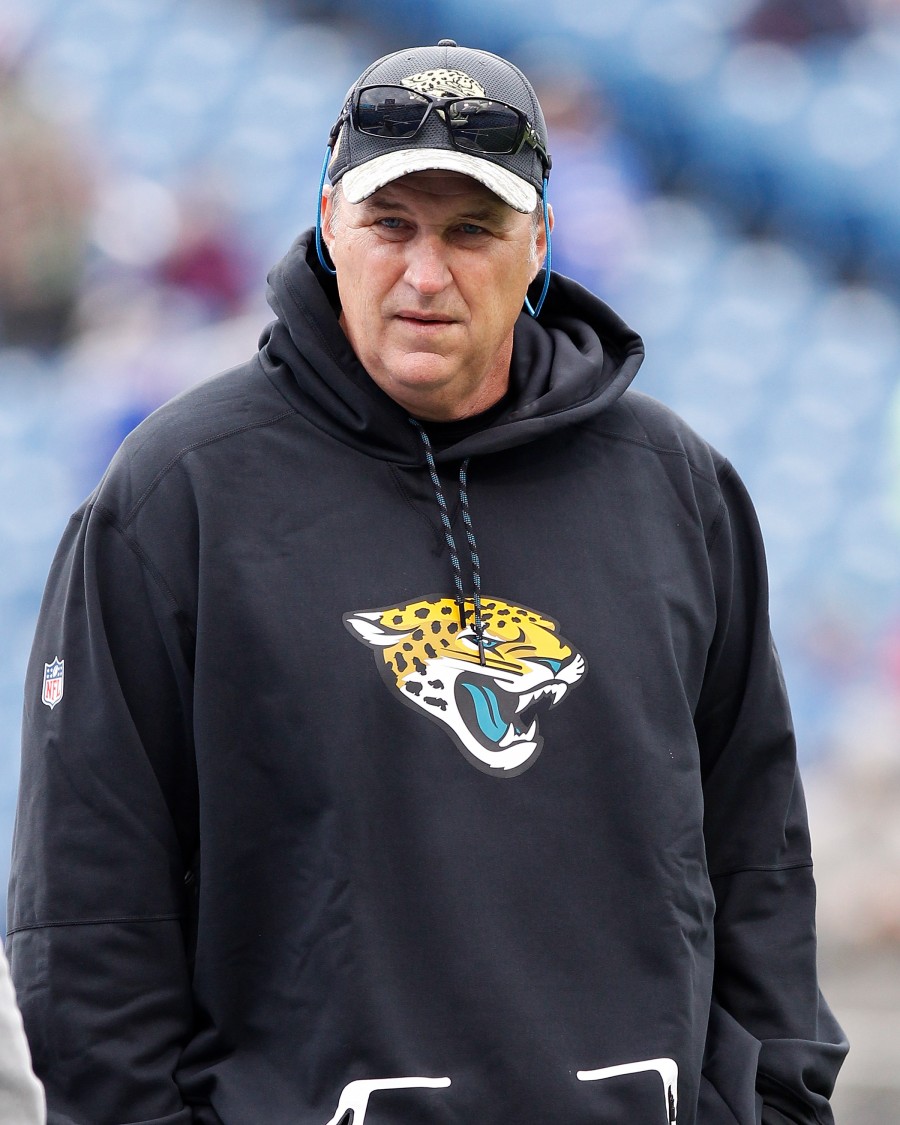 "I informed Tom Coughlin this week that I want him to see through our shared goal of bringing a Super Bowl title to Jacksonville," Khan said in a statement. "Given our overall body of work over the past two seasons, I offered to Tom that I preferred entering the 2019 season with as much stability as reasonable or possible at the top of our football operation. However, those decisions, at all times, are Tom's decisions, and I would respect any call he made on our general manager and head coach. I am pleased that Tom sees our situation and opportunity similarly, so we will return to work this week fully confident and optimistic with Dave Caldwell as our general manager and Doug Marrone as our head coach.
I have the same trust in Tom, Dave, and Doug as I did upon their introduction two years ago, and I do believe our best path forward for the moment is the one less disruptive and dramatic. Stability should not be confused with satisfaction, however. I am far from content with the status quo and while it's best to put 2018 behind us, I will not overlook how poorly we accounted for ourselves following a 3-1 start. There were far too many long Sundays over the last three quarters of the season, with today's loss in Houston being the final example, and that cannot repeat itself in 2019. That's my message to our football people and players, but also our sponsors and fans, both of whom were remarkable."
All around, the news isn't all that surprising. Coughlin, who is serving as the Executive Vice President of Football Operations, all but has free reign over the organization, and he signed an extension back in February that would take him through the 2021 season. Caldwell, who has been the team's general manager since 2013, also extended his contract through 2021 back in February.
However, there were some whispers that Marrone could find himself on the hot seat. We heard back in November that Marrone was safe, and the organization doubled down on that sentiment last week. There were some rumblings that Coughlin could actually make himself head coach of the Jaguars, but the organization appears to be content rolling with their current head coach. In two-plus seasons with the team, Marrone has helped guide the Jaguars to 16-18 record, and he led the team to an AFC Championship appearance last season.
While key members of the front office and coaching staff will return in 2019, the team could still see some major changes this offseason. The team could decide to find a replacement for quarterback Blake Bortles, and there have also been rumors that they'll search for a new offensive coordinator. Nathaniel Hackett was fired from the role back in November.
Photo courtesy of USA Today Sports Images.
Follow @PFRumors