The Cowboys have filled their offensive coordinator post, and it will be Kellen Moore who will take over for Scott Linehan. The team announced Moore, rumored to be the frontrunner for this post, will become an OC in his second season as a coach.
Jon Kitna will be the team's new quarterbacks coach, taking over for Moore. The latter's playing career did not conclude until after the 2017 season, and it is now fair to label Moore, at 29, as one of the fastest-rising assistants in NFL history.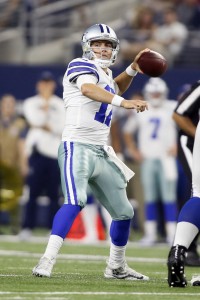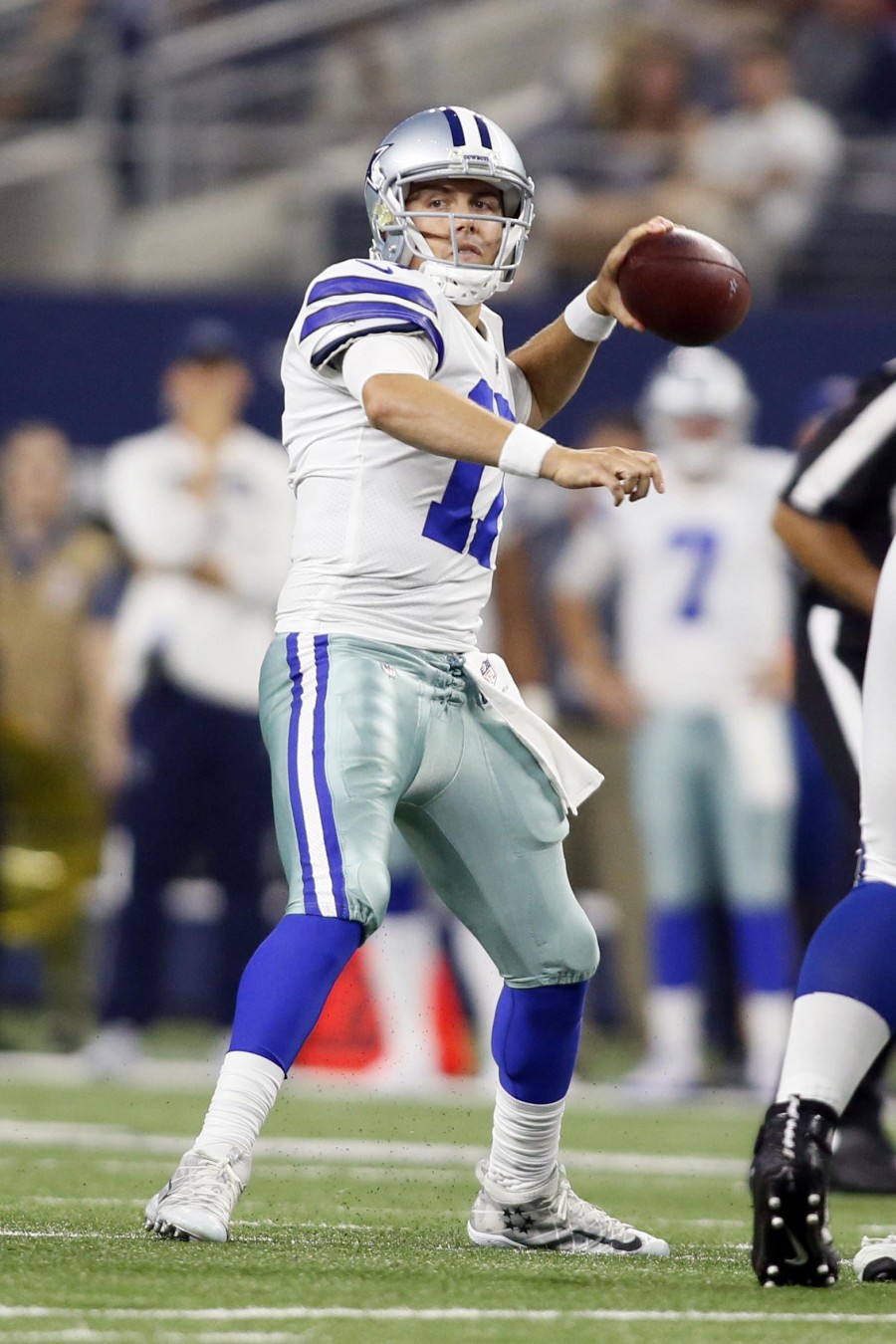 Moore is expected to call plays next season, according to Ian Rapoport of NFL.com (Twitter link). Jason Garrett was initially rumored to reclaim play-calling duties, but the Cowboys prefer their head coach in a CEO-type role on game days. Dallas will be taking a gamble on an inexperienced coach, who will be flanked by Kitna — a high school head coach until being brought back to Dallas this month. Moore and Kitna served in their new roles at the Pro Bowl, Albert Breer of SI.com tweets.
The Cowboys made Dak Prescott a major part of this process, and the three-year starter again gave Moore a ringing endorsement, despite his lack of coaching credentials.
"He can be crazy-creative," Prescott said, via David Moore of the Dallas Morning News. "From the time he was a player to his time now, he sits over there, we're watching plays and he'll draw a play up and say, 'Hey, this is a complement off that.'
"I mean that was the main reason I pushed for him to be the quarterback coach in the first place because I knew the intelligence he has in the game, how smart he is, how creative he can be. He's a phenom when it comes to the game."
Both Moore and Kitna, like Garrett, served as Cowboys backup quarterbacks for a time. Moore and Kitna started games with the team this decade. Kitna, 46, finished his career in 2011 as Tony Romo's backup, playing that role for two seasons. Moore was not turned to as frequently, last playing in a game in 2015. But the Cowboys kept the former Boise State standout around as a third-stringer through the 2017 campaign.
Over the past three years, the Cowboys' offense regressed from fifth to 14th to 22nd — both in scoring and yardage — and the team wanted to promote from within to see if it could improve. No outside candidates were believed to have been interviewed, though tight ends coach Doug Nussmeier — a college OC from 2008-17 — will take on more responsibility.
Photo courtesy of USA Today Sports Images.
Follow @PFRumors