Sent to the Dolphins for second- and fifth-round picks, Josh Rosen apparently did not go on the trade block until minutes before the Cardinals selected Kyler Murray.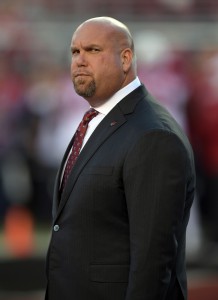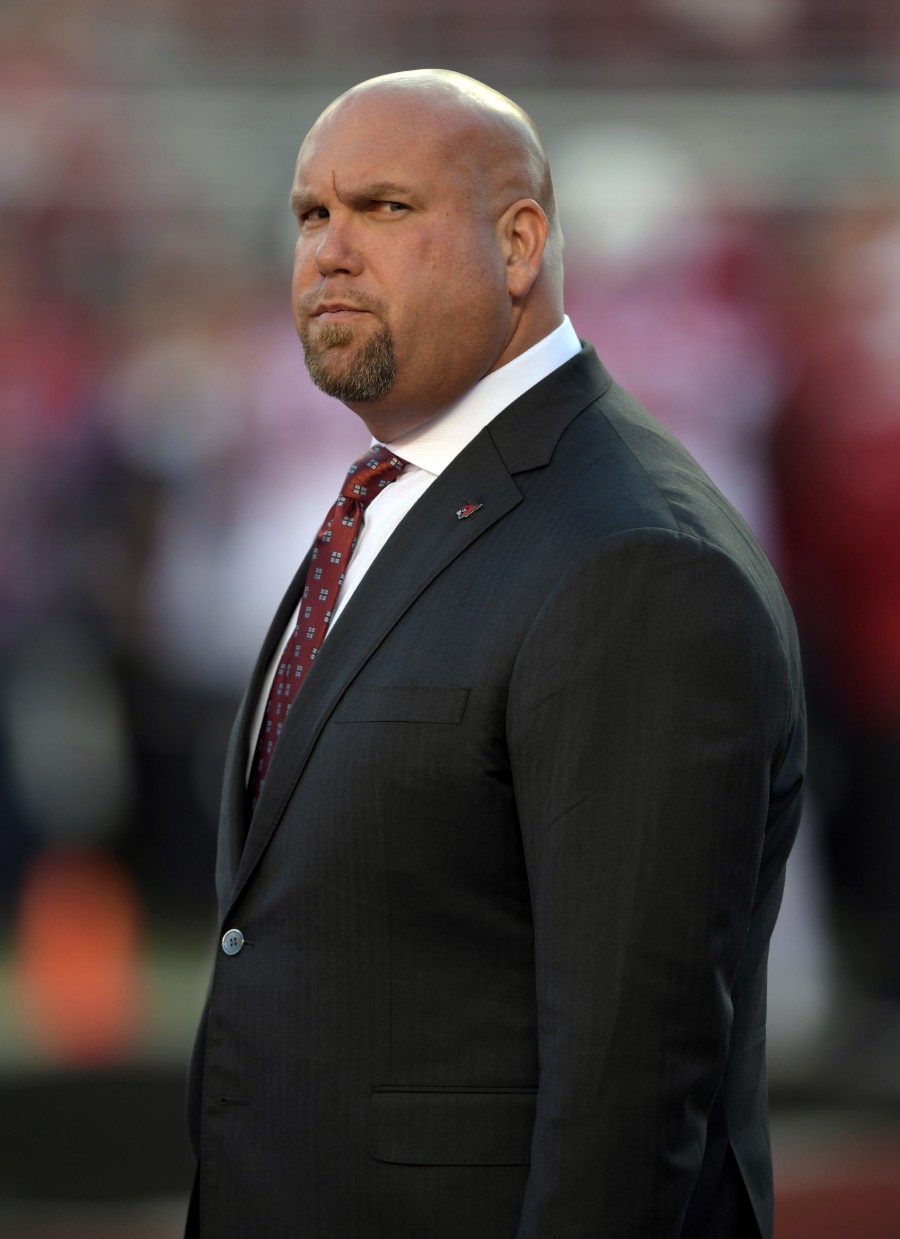 Steve Keim texted Rosen's agent, Ryan Williams, just before the Murray pick to give him permission to join the Cardinals in finding a Rosen trade partner, Robert Klemko of SI.com reports. When Keim asked Williams if the Patriots were interested in making Rosen Tom Brady's heir apparent, Williams wondered why this wasn't worked out weeks ago — when the Murray-to-Arizona rumors started.
The Redskins laughed at the Cardinals' request for a first-round pick, per Klemko, who adds Keim did have a contingency plan that involved keeping both Murray and Rosen on the roster.
The Dolphins did not enter into the Rosen equation until the draft was 20 minutes old, with the Giants' and Redskins' first-round quarterback picks eliminating the other primary Rosen suitors. Mike Florio of Pro Football Talk wonders if the NFL was responsible for the Cardinals' 11th-hour approach to dealing their previous starter, with a pre-draft Rosen trade removing the drama surrounding the first overall pick.
When Keim and Chris Grier spoke at the Combine, Rosen's name did not come up, per Albert Breer of SI.com. Grier called Keim about Rosen 20 minutes into the draft, but Breer adds the GMs did not reconnect on the quarterback until Friday afternoon.
"We'd fielded some calls from some people asking if we were willing to move down in the second round," Grier said, via Breer. "Our goal before the draft was, if we're able to pick up a first or a second in 2020, that was something we'd consider. But we were more than willing to take a player at (pick No.) 48. There was a player we really liked. And we had a couple calls.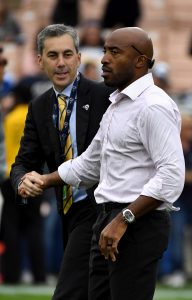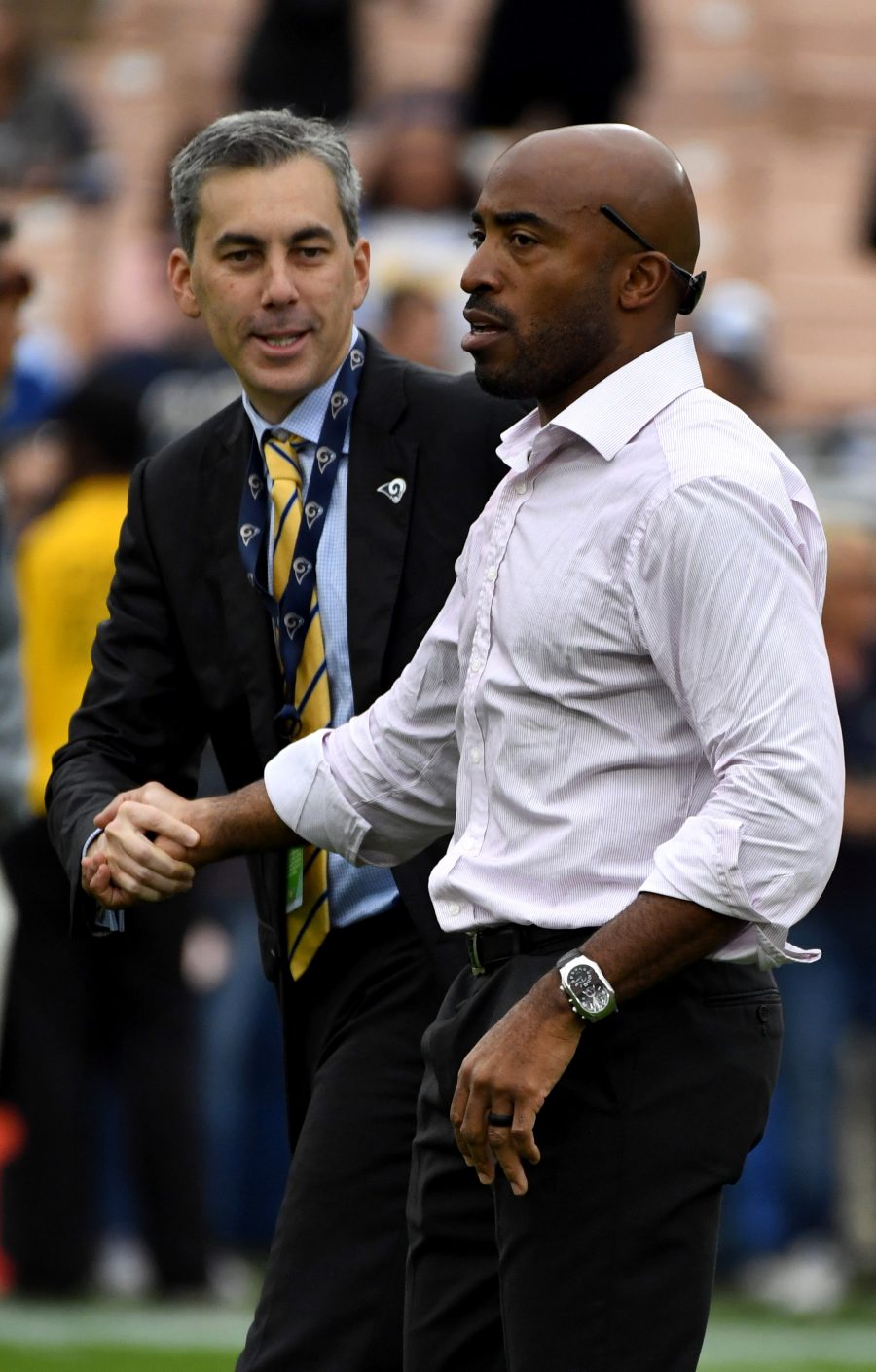 "We were ready to pick at 62 (after a trade with the Saints). And I'm telling you, Steve was pushing hard for what he wanted, and so were we. So we were to a point there where I wasn't sure if it was going to get done or not."
Miami's previous front office studied Baker Mayfield and Josh Allen more closely than Rosen as prospects last year, Breer notes, due to the thinking, at the time, those two had a better chance of dropping to the team's No. 11 overall draft slot in 2018. Because the Dolphins were able to land Rosen at an extreme discount, compared to his No. 10 overall price last year, Grier said the pick will not stop them from looking at first-round-caliber quarterbacks next year.
"Every team in the league is looking for that guy that's going to lead them to championships," Grier said. "And so for us, we're in a position where we're trying to find that guy, like a lot of teams in the league. So yeah, it was an easy decision. And it doesn't stop us from doing anything in the future. Who knows? If things go well and we feel he's the guy, who knows? But it doesn't stop us from doing anything."
The Dolphins were the first team reported to be playing a 2020 long game at quarterback, having been connected to what is expected to be a Tua Tagovailoa– and Justin Herbert-fronted 2020 class for months. They will enter this season with Rosen and Ryan Fitzpatrick headlining their quarterback room, likely set to observe the former's development while studying top college prospects. The Cardinals will go into OTAs with Murray and Brett Hundley as the main cogs in their quarterback room.
"I absolutely would have competed if (the Cardinals) kept me, but I would've been kind of bummed about it because I knew I wouldn't get a fair shake," Rosen said, via Klemko. "A GM's not going to draft a quarterback and draft another one the next year, higher, and then play the first one. It's admitting you made two mistakes. It just wouldn't happen."
Photo courtesy of USA Today Sports Images.
Follow @PFRumors