Last week, we asked readers who the best available defensive free agent was. Today, we'll be looking at the best available offensive players. Most of the remaining talent left in the free agent pool is on the defensive side of the ball, but there are still some serviceable options on offense.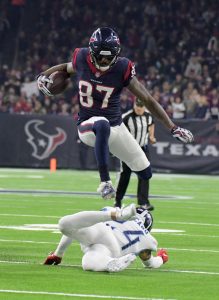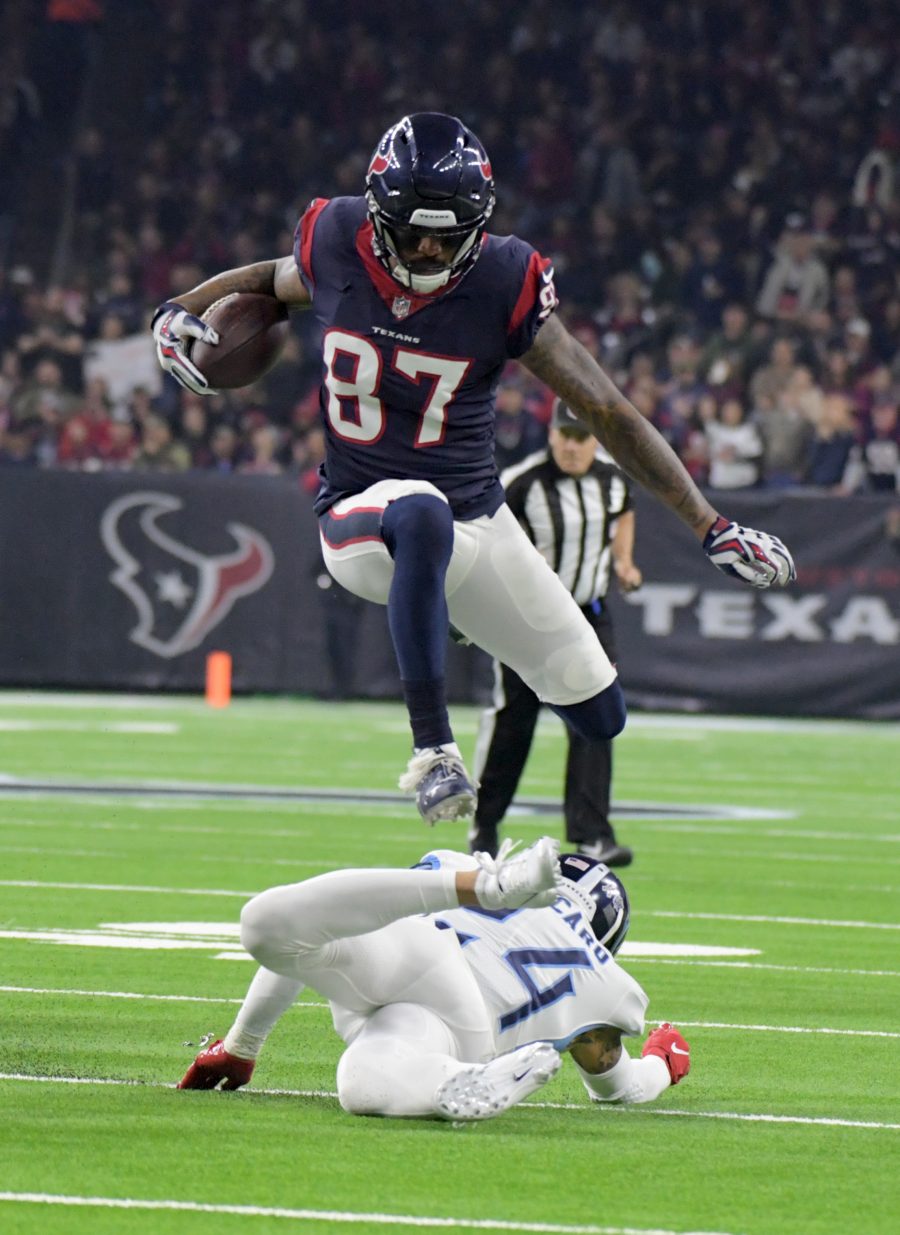 All the top quarterbacks are gone, but there are still some decent players left at some skill positions and along the offensive line. This late in the process, many teams will wait until after the draft to see what needs they still have unfilled. Another key date remaining in free agency is May 7th. After that date, signings no longer will count against teams in the compensatory pick formula, so more teams will re-enter the market then for bigger signings.
With that in mind, here are the top remaining offensive free agents:
Thomas would've likely been signed long ago, but his free agency has been complicated by both a devastating injury and an ongoing legal situation. After being traded from the Broncos to the Texans last year, Thomas tore his Achilles. He was then arrested and charged with vehicular assault, which could result in discipline from the league. New England was interested in trading for Thomas at the deadline, and they're apparently still intrigued. Earlier this week, the Patriots hosted Thomas for a visit. It's unclear if Thomas will be ready for Week 1, or if he's facing a suspension. But he's still only 31, and has remained a very productive receiver when on the field. He had 59 catches for 677 yards and five touchdowns in less than 15 full games last year. The year before that he had 949 yards and five touchdowns, which was his first time not having at least 1,000 yards since the 2011 season. Thomas has been declining, but he could still be a very nice piece for a contending team.
Levitre is an interesting case. Originally a second round pick of the Bills back in 2009, Levitre was one of the league's better guards the past handful of seasons. He always received strong marks from Pro Football Focus, but his career was derailed by injuries the past couple of season while playing with the Falcons. Levitre was a 16-game starter each of his first eight seasons in the league, but then went down with a triceps injury after 13 games in 2017. Last season he appeared in just two games before landing on injured reserve with another triceps injury. The Falcons appears set to move on, and we haven't heard of much interest for him yet. Levitre is 33 now, but indicated recently he isn't planning on retiring. Levitre has started all 143 games in his career, and should resurface somewhere soon.
Crabtree is another high profile receiver still looking for a new home. Crabtree signed with Baltimore last offseason hoping to revitalize his career, and ended up starting all 16 games. Unfortunately for him, the Ravens transitioned to a very run-heavy offense with Lamar Jackson at quarterback, so he couldn't play quite as large of a role as he would've hoped. He had a solid season given the circumstances, catching 54 passes for 607 yards and three touchdowns. In his previous three seasons in Oakland, he had at least eight touchdowns each year, and had over 1,000 yards in 2016. Crabtree has looked like virtually the same player he has for a while now, so it's not clear why he hasn't been scooped up yet. It's possible he's demanding too much money, as we haven't heard much about him since the Ravens cut him in late February.
Penn is yet another player who had his 2018 season cut short due to injury. The Raiders released Penn on March 16th, ending a five-year run in Oakland. He indicated at the time that he wasn't going to be retiring. Penn is going to turn 36 later this month, and was making too much money for the Raiders. We heard a few weeks back that the Texans were interested in Penn, but nothing has materialized yet. He was one of the league's better tackles as recently as 2017, when he made the Pro Bowl, and is presumably still capable of playing at a high level. He only appeared in four games last year because of his groin injury. Penn should be getting plenty of calls from teams still in need of offensive line help after the draft.
Sensing a trend yet? While many of the top remaining defensive players are defensive linemen, many of the top players left on this side of the ball are offensive linemen. Bushrod was the Dolphins' starter at right guard in 2016 and 2017, and started six games at tackle for the Saints last season. Bushrod has the versatility to play both inside and out, so it's a little surprising he's still on the market. ProFootballTalk rated Bushrod as their 82nd-best free agent heading into the offseason, and he's one of very few in their top-100 who haven't been signed yet. Bushrod has been around for a while, and was New Orleans' starting left tackle for their Super Bowl XLIV win. He's 34 now, but still capable of playing at a fairly high level at several different spots along the offensive line.
At this time last year, it would've been pretty surprising to think that Ajayi still wouldn't be signed. After being traded from the Dolphins to Eagles in 2017, Ajayi had a great second half of the year for Philly and helped them win a Super Bowl. But his injury issues resurfaced this past season and he ended up appearing in just four games. Even super-agent Drew Rosenhaus hasn't been able to get him a gig yet, although he has been drawing some interest. The Eagles are apparently still potentially interested in re-signing him, and he also had a visit with the Colts last month, who could still sign him down the line. In seven games with the Eagles in 2017, Ajayi averaged 5.8 yards per carry and was electric. If he can shake the injury bug and keep his knees healthy, he could still start for a team.
So what do you think? Which of these players is the best offensive player still available on the free agent market? If it's none of the above, let us know in the comments! Other big names like T.J. Yeldon, Jermaine Kearse, and Jared Veldheer are still out there. (Link for app users).
Photo courtesy of USA Today Sports Images.
Follow @PFRumors