The Redskins' starting quarterback race is wide open at the moment, but as John Keim of ESPN.com writes, 2019 first-rounder Dwayne Haskins is already making his case for the job.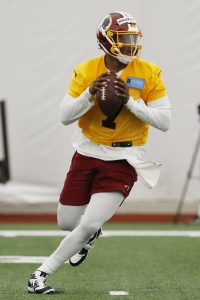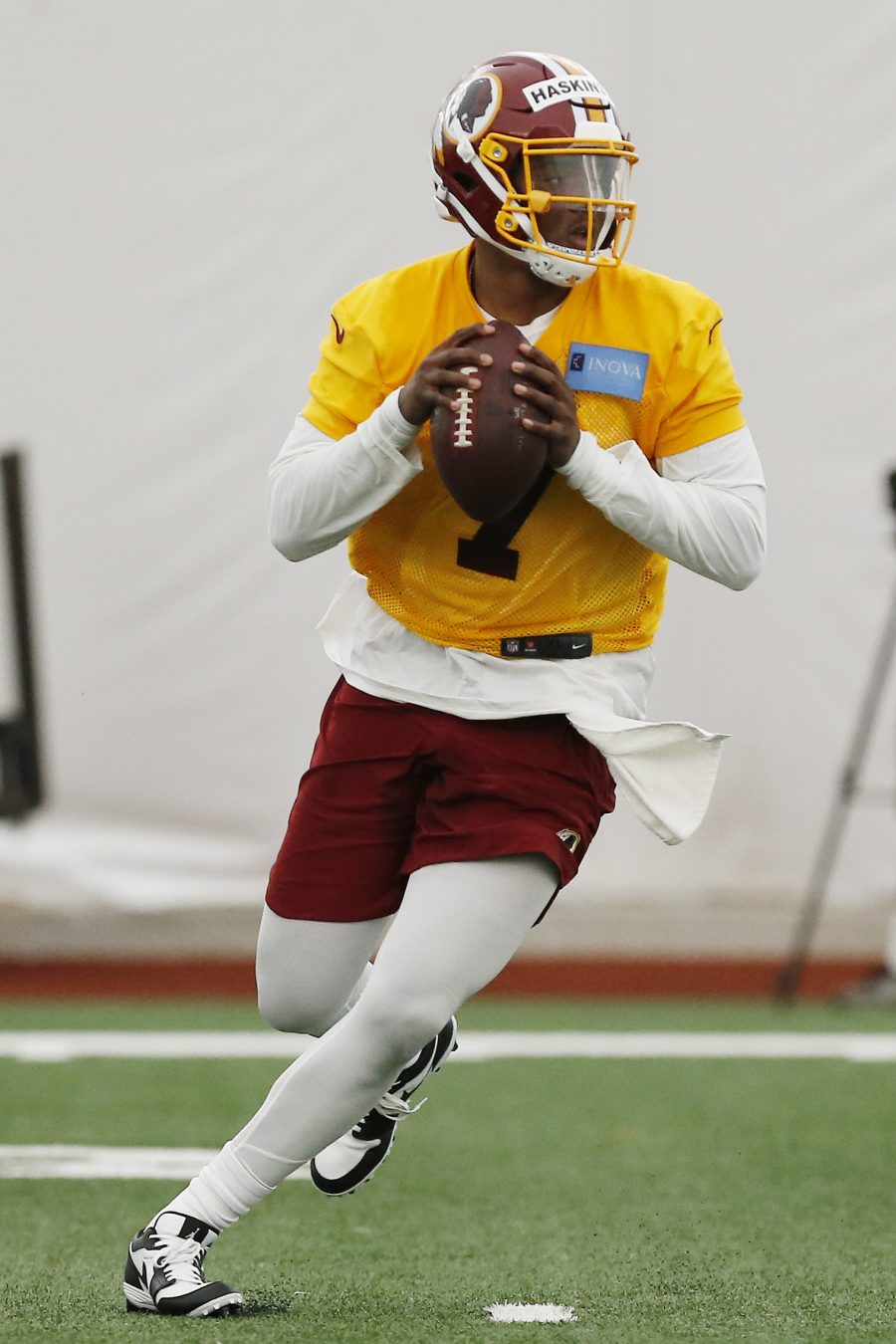 Haskins has impressed after two days of rookie minicamp, and head coach Jay Gruden said of the Ohio State product, "[i]t's been a treat. He's made some throws that turn your head without a doubt."
Of course, Haskins still has a long way to go, and two days of rookie minicamp will not make or break his future with Washington. But as the No. 15 overall pick, he will certainly be given ample opportunity to start right away, and his performance thus far has been promising.
The Redskins' OTAs and mandatory minicamp will be critical in clarifying the team's quarterback situation, because Gruden does not like to have a three-man competition in training camp. He believes, understandably, that it is too difficult to divide meaningful repetitions between three players, so the pressure is on Haskins and veterans Case Keenum and Colt McCoy over the coming weeks.
Given that Haskins has a lot of basics to master — like his footwork and dropping back from under center, which he did not do in college — Keenum and McCoy may have a leg up for the time being, especially since Gruden's job security is tenuous at best and he needs to win games in 2019 to keep his post. But Haskins obviously has the highest upside of any of the three competitors, and the Redskins expect him to develop quickly.
Gruden said, "The most important thing in the next couple weeks is, let's see how far we can push [Haskins]. Let's see if there is a chance he can win the job. If we feel like he's coming along slower, then we have to maybe push Case or push Colt. But if we feel like [Haskins] is coming along and he's firing and he's comfortable, then we'll play it out and see what happens."
Gruden sounds like a man who wants his rookie signal-caller to seize the opportunity and run with it, and Haskins is up for the challenge. He said, "I'll be ready for whatever the coaches want from me, whether that's starting right away or next year or through the season. I'll prepare like I'm the starter."
Photo courtesy of USA Today Sports Images.
Follow @PFRumors