After skipping voluntary OTAs, Falcons star Julio Jones reported for the team's mandatory minicamp earlier this month. There's clear mutual interest in a new deal, but Jones' situation is trickier than most.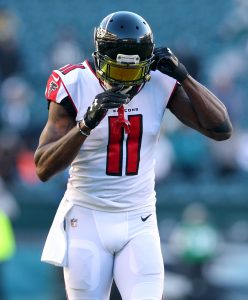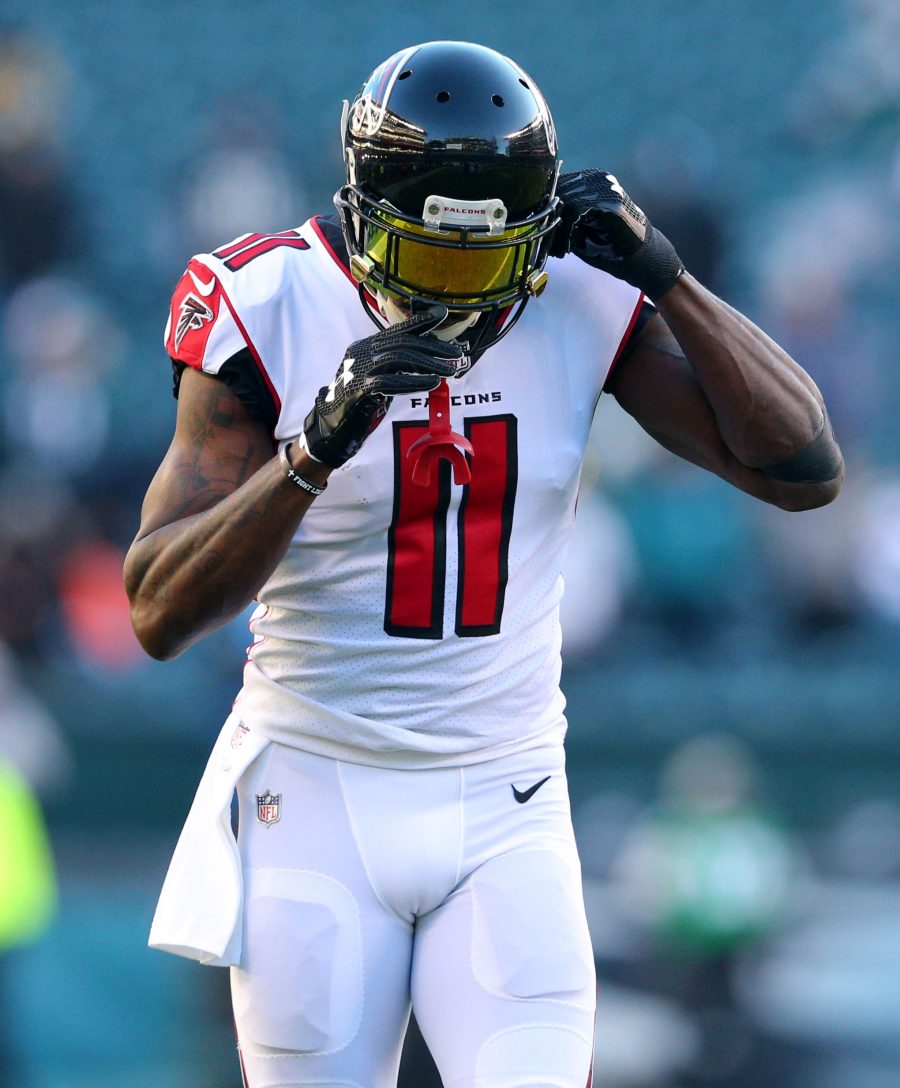 Jones is one of the league's most accomplished wide receivers, but figuring out a multi-year extension for a 30-year-old skill player is never easy. He's topped 1,400 receiving yards in each of the last five seasons, but it's hard to bank on his speed holding up across multiple seasons.
Still, Jones led the league with 1,677 receiving yards in 2018 and continues to draw double coverage from overwhelmed defenses on a regular basis. And, while his contract has two more years to go, the Falcons cannot risk a rift – or a holdout – with their most potent offensive weapon.
A fresh deal for Jones would likely take him through the end of his career, but what would such an add-on look like? Currently, Jones' salary has him ranked just 12th among wide receivers with an average annual value of $14.25MM. Making Jones No. 1 in AAV would mean vaulting him ahead of Antonio Brown's $19.8MM/year and Odell Beckham Jr.'s $18MM/year, which should be doable for the Falcons. However, Jones is unlikely to match the length of OBJ's contract or, more importantly, the guarantees.
Beckham's five-year, $90MM extension granted him $65MM in total guarantees and a whopping $41MM guaranteed at signing. Jones, who is already under contract through his age 32 season, is probably looking at no more than an additional three years. From there, you can expect a hefty signing bonus, and a decent sum scheduled for Year One of the new deal, but it's unrealistic to expect the Falcons to ensure $41MM to the aging superstar.
So, how can the two sides reach an accord that is satisfactory for everyone? Recently, Joel Corry of CBSSports.com suggested the following:
Length: Three years
New money total: $60MM (Bringing total remaining value to $81MM over five years)
Signing bonus: $25MM
Guaranteed money: $50.526MM
Fully guaranteed at signing: $37.526MM
Ultimately, that amounts to a $20MM average annual value, allowing Jones to edge Brown and OBJ in that category. Meanwhile, the Falcons preserve some flexibility, as Jones' total guarantees would be $14.475MM shy of OBJ's.
A new deal for Jones and the Falcons seems like an inevitability, but it will be interesting to see when they get it done, how they get it done, and what the cashflow of the extension looks like.
Photo courtesy of USA Today Sports Images.
Follow @PFRumors