Investigators have determined that the broken arm suffered by the three-year-old son of Chiefs star wideout Tyreek Hill was an accident and was not the result of abuse at the hands of Hill or the child's mother, Crystal Espinal, as Mike Florio of Pro Football Talk (citing Kevin Kietzman of 810WHB.com) writes. Despite that, and despite the fact that there is no active criminal investigation of the matter, Hill is not out of the woods.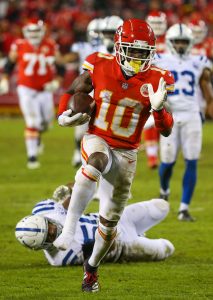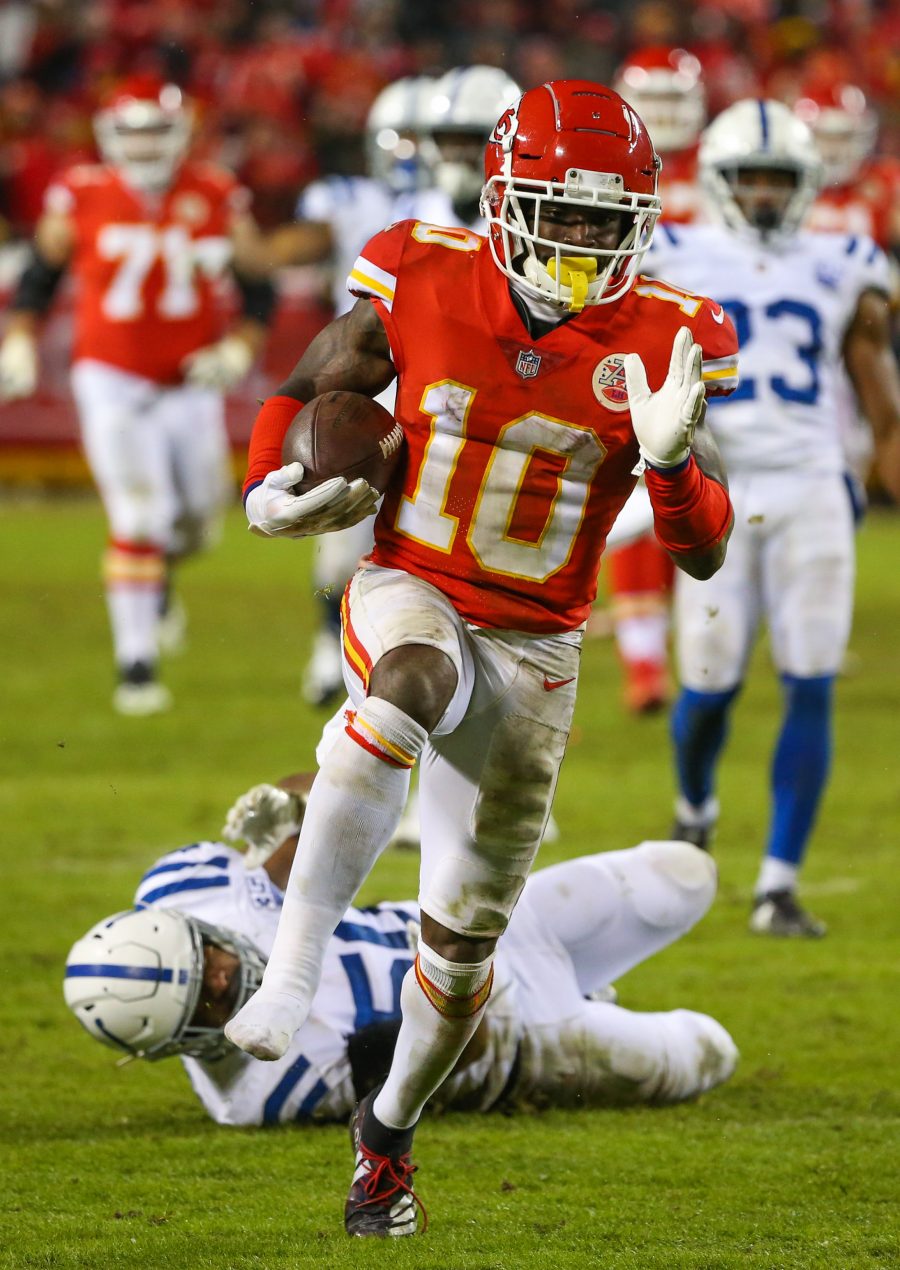 While most assumed the crime that Johnson County DA Steve Howe was referring to when he said he believed a crime had been committed against the child pertained to the broken arm, that was not the case. Instead, as Kietzman reports, the crime pertained to the welts and bruises that Overland Park police found on the child's body. Investigators determined early on in the process that the broken arm was an accident, but the welts and bruises are evidence of criminal abuse. The problem is that, although both Hill and Espinal have admitted to spanking their son with their hands and a belt, prosecutors cannot determine which parent, or if both, caused the welts and bruises.
This report will not change the NFL's stance on the situation, as the league was already waiting for the Child Protective Services proceeding that resulted in Hill's son being removed from Hill's custody to conclude. But although Florio suggested yesterday that the NFL may be trying to brush this matter under the rug, he is singing a bit of a different tune today. Indeed, the portion of Kietzman's report revealing that Hill admitted to spanking his son with his hands and a belt could make Hill more susceptible to league discipline, and he can also be disciplined for making threats against Espinal and creating an unsafe environment for his child.
Florio's earlier opinion notwithstanding, it would be very surprising if the league did not take any disciplinary action against Hill, even if he is not charged with a crime. However, it may be awhile before we know for sure. For the time being, Hill is banned from the Chiefs' facility.
Photo courtesy of USA Today Sports Images.
Follow @PFRumors