To say that this was an offseason of overhaul for the Raiders would be a drastic understatement. With the aid of new GM Mike Mayock, head coach Jon Gruden completely rebooted his team after a disappointing 4-12 finish last year.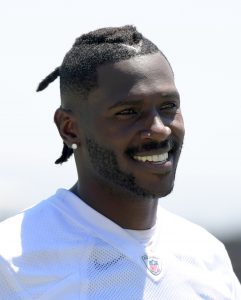 The renovations got underway in 2018 when the Raiders shipped out stars Khalil Mack and Amari Cooper for a combined haul of draft capital. The moves also gave the team financial flexibility this offseason, which was used to add wide receiver Antonio Brown, wide receiver Tyrell Williams, right tackle Trent Brown, and slot cornerback LaMarcus Joyner. Those four players alone account for more than $109MM in guaranteed money, signaling a clear desire to compete in 2019.
It's hard to knock any of those additions – at least, when considering their expected value for the coming season. However, the Raiders' draft was among the most polarizing in the NFL. After Gruden and Mayock sent their scouting department packing, they stunned every prognosticator by selecting Clemson defensive end Clelin Ferrell with the No. 4 overall pick. Then, at No. 24 overall, some felt that the Raiders reached again with their pick of Alabama running back Joshua Jacobs.
Other picks, such as Mississippi State safety Johnathan Abram at No. 27 overall, were better received. Abram projects to be a Day 1 starter alongside Karl Joseph and, ultimately, figures to inherit his spotlight after the club turned down Joseph's fifth-year option for the 2020 season.
Despite some clear upgrades, question marks remain for the Raiders. The club tried to upgrade its backfield with the quietly effective Isaiah Crowell, but he was quickly lost to a torn Achilles and replaced by the return of Doug Martin. There were also rumblings that they would add a new quarterback to play ahead of Derek Carr, but they elected to stick with the signal caller in hopes that he could return to his old form. It's also fair to wonder about the status of the Raiders' locker room – the mercurial Brown always has the potential to rock the boat and he's now joined by longtime rival Vontaze Burfict and controversial lineman Richie Incognito.
On the whole, how would you grade the Raiders' offseason? Click below to cast your vote (link for app users) and back up your choice in the comment section.
Photo courtesy of USA Today Sports Images.
Follow @PFRumors