Everything seems to be looking up for embattled Chiefs receiver Tyreek Hill. We've heard over the past couple of days that Hill's meeting with the league's investigator went very well, and that he could be looking at a maximum suspension of four games.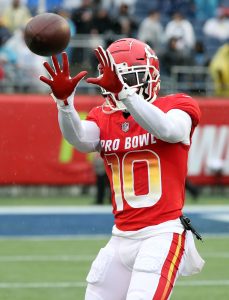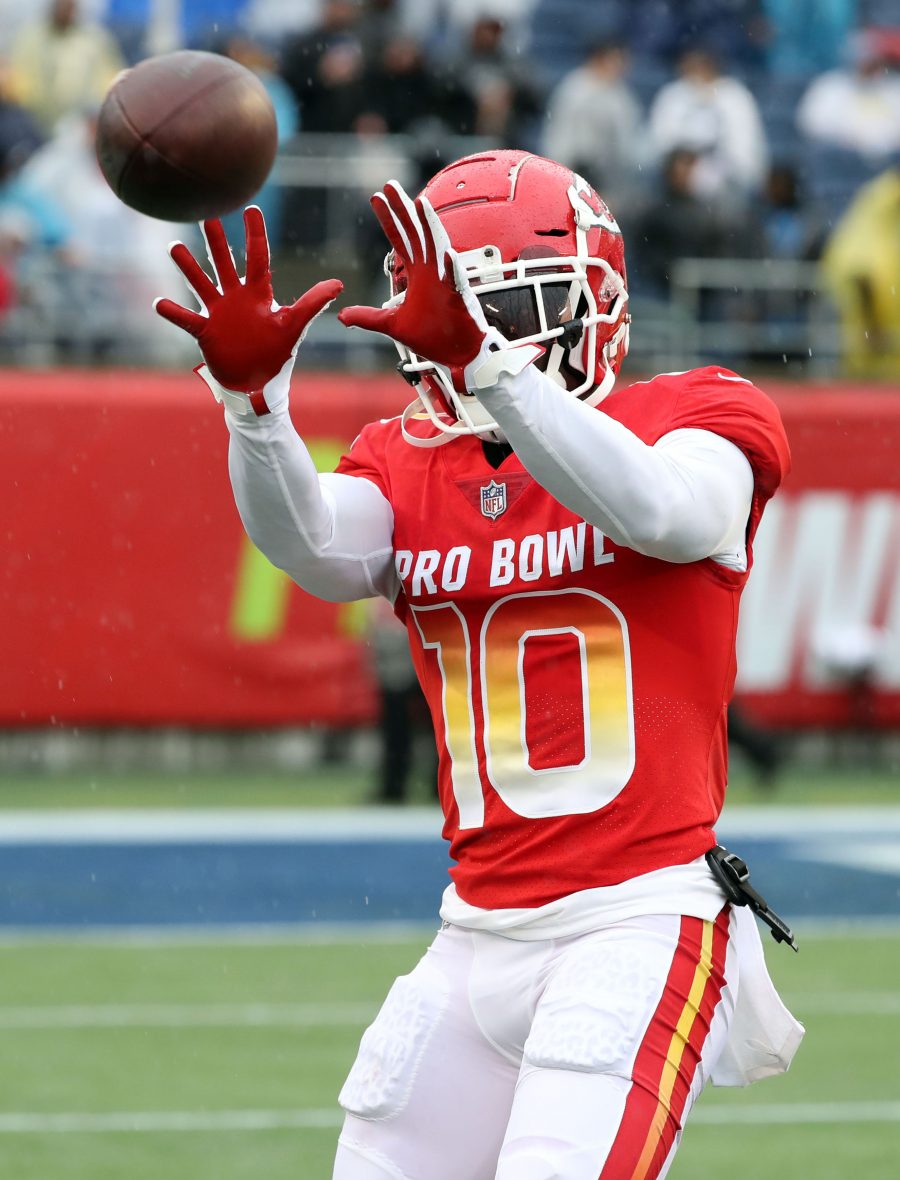 The most recent reporting also indicates that Hill will attend the team's training camp next month. While it once looked like the Chiefs were on the verge of moving on from Hill once and for all, it now appears they still view him in their longterm plans, according to Terez Paylor of Yahoo Sports. Assuming Hill comes out relatively cleanly with the league, which it looks like he will, "the Chiefs and his representation could potentially re-engage in contract negotiations for an extension in the not-too-distant future," a source told Paylor.
Back in March, before this scandal got started, we heard that the two sides had begun negotiating an extension. Allegations of child abuse and domestic violence, of course, put those talks on hold. The Chiefs used their first pick in April's draft on receiver Mecole Hardman, which many interpreted as a sign they weren't expecting to have Hill.
The tide has slowly started to turn in Hill's favor since then, and at this point it would be a major surprise if he isn't playing for the Chiefs in 2019. Recent reporting indicates that if Hill is suspended it won't be for the injuries his son sustained, but rather the recording where he can be heard threatening his fiance.
Hill will certainly need to avoid any additional off-field incidents, and any potential extension would likely include provisions to void the deal if Hill gets into further trouble, but it sounds like he may get the mega-deal he was initially angling for. A fifth-round pick in 2016, Hill is heading into the final year of his rookie contract. Assuming they do start talking about a new contract again, it'll be interesting to see if this ordeal ends up effecting his potential price.
Photo courtesy of USA Today Sports Images.
Follow @PFRumors