Back in March, we learned that the Chiefs and wide receiver Tyreek Hill were negotiating a contract extension, and Albert Breer of SI.com reports that the team was willing to pay Hill roughly $20MM per season. Then, of course, news of the child abuse scandal that has dominated NFL headlines for months broke, and Hill was indefinitely banned from the team.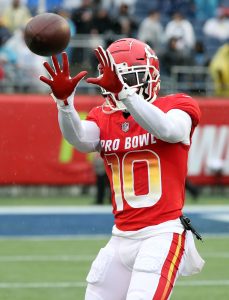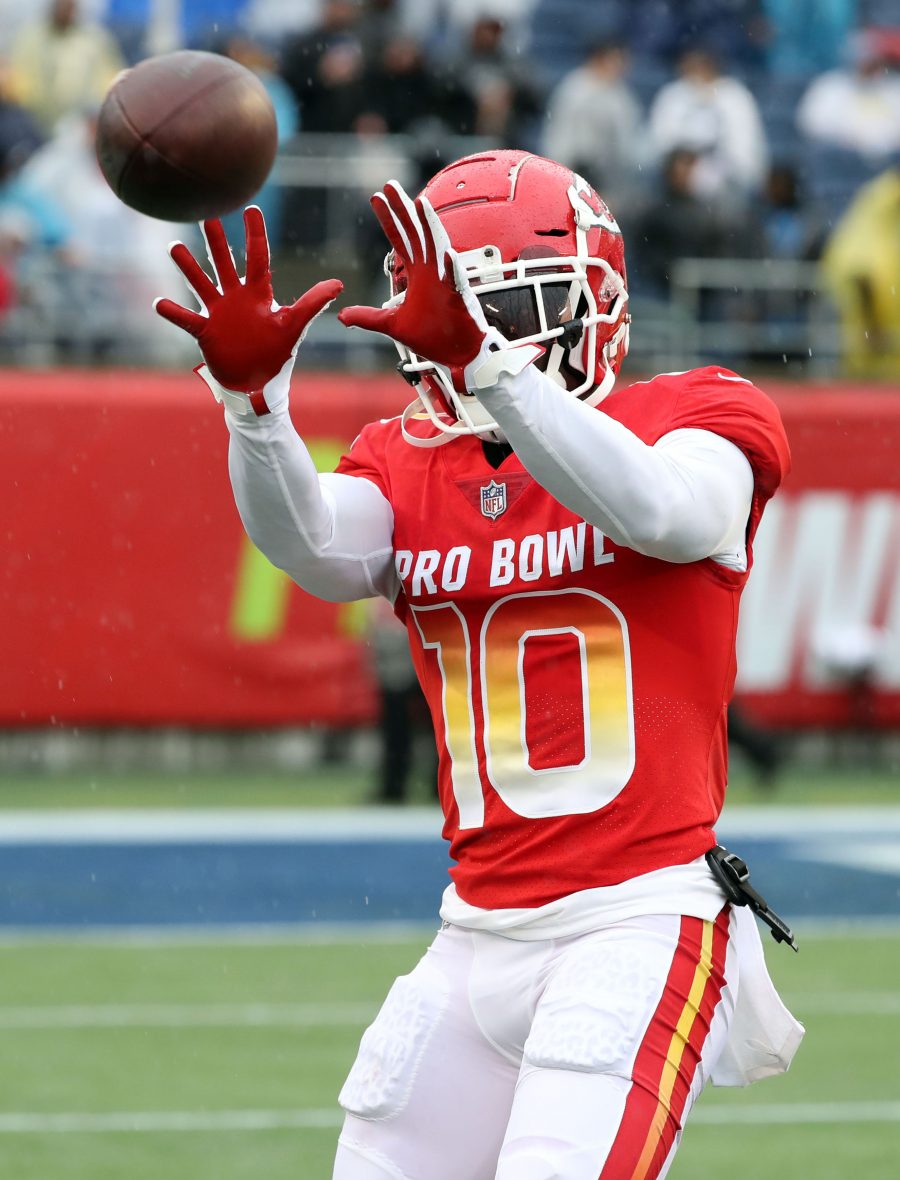 Breer says that Kansas City, despite its apparent inclination to give Hill a record-setting contract for a receiver, was proceeding with caution, especially because it knew that Hill had rekindled his historically toxic relationship with Crystal Espinal, the mother of his child. At one point, it seemed inevitable that Hill would be hit with a lengthy suspension, but he managed to avoid league discipline and is now back on track for a long-term deal.
Breer — whose piece also succinctly breaks down the events in this saga over the past few months, in case you should need a refresher — offers two reasons as to why the league opted against suspending Hill. First, he suggests that there has been a push among league owners, including several highly-influential ones, to get out of the "investigation business" and to go back to following law enforcement's lead. Second, with new CBA negotiations looming, the league may choose to be cautious when it comes to matters like this in order to avoid having those negotiations become contentious like they were in 2011 (of course, the league recently opted to suspend Seahawks defensive lineman Jarran Reed for an incident that did not lead to an arrest or criminal charges, so it's hard to say just what the NFL is thinking at this point).
But it also sounds as though the league did not get much cooperation from prosecutors in the Hill matter. A.J. Perez of USA Today reports that the Johnson County (Kansas) District Attorney's office denied the NFL's request for information relating to Hill's case, citing an exception to Kansas' open-records law as the basis for its denial.
As Mike Florio of Pro Football reminds us, the league has no authority to subpoena documents or testimony, so it is often at the mercy of local authorities. Hill is undoubtedly quite grateful for this reality, as he appears likely to end up with his $20MM/year deal (even if it comes with a number of conditions attached).
Photo courtesy of USA Today Sports Images.
Follow @PFRumors