Jay Gruden became the first head coach fired in 2019 when the Redskins canned him last week, but he probably won't have too difficult of a time finding a new job. Gruden is a highly regarded offensive mind despite Washington's struggles, and is respected across the league.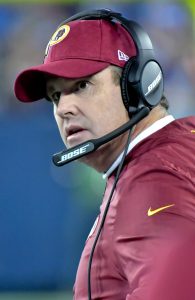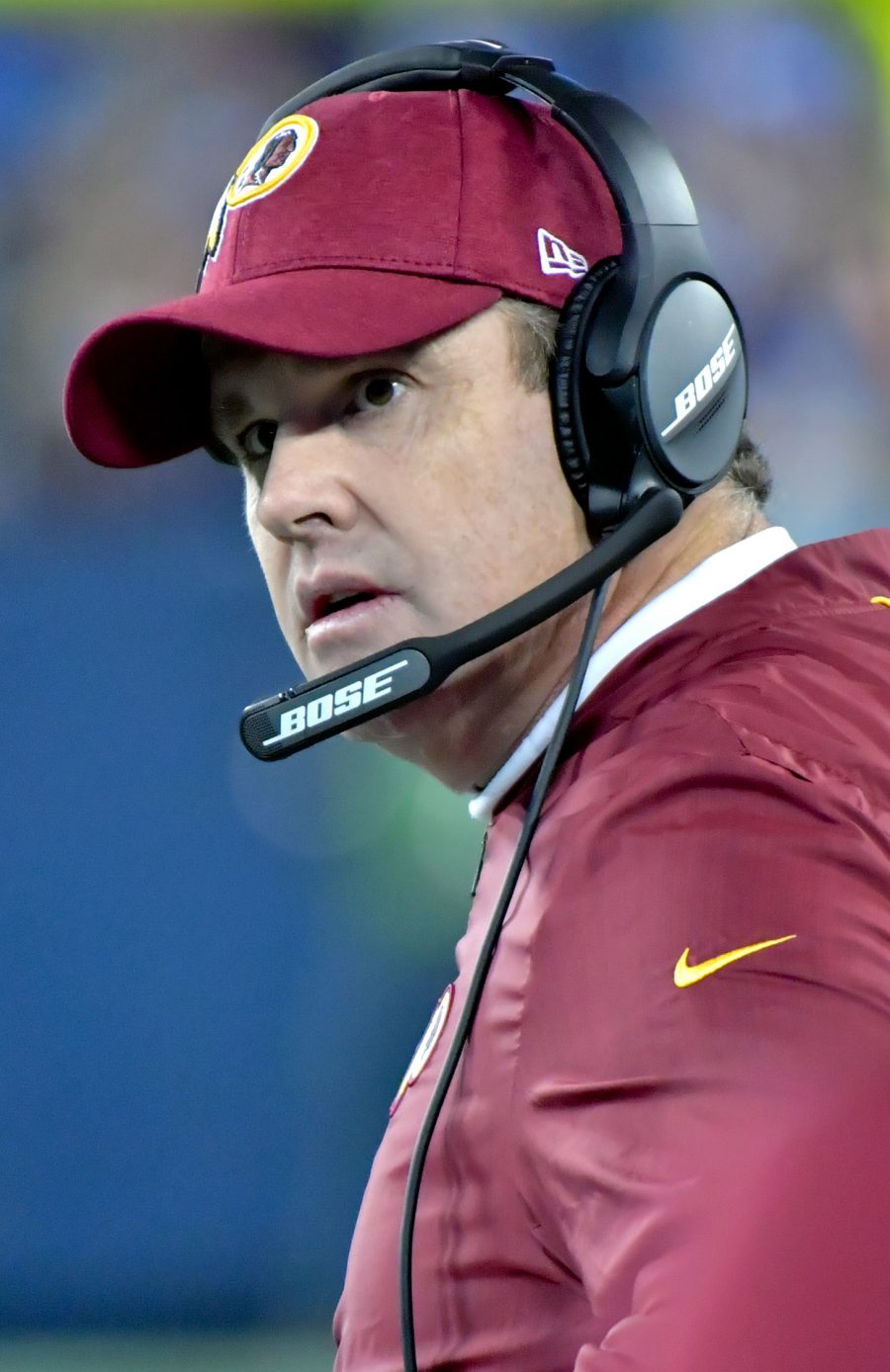 It also doesn't hurt that Gruden's brother, Jon Gruden, is currently the head coach of the Raiders. To that end, "many expect" that Jay will "resurface next season" as a member of Oakland's staff, writes Adam Schefter of ESPN.com. We heard recently that Gruden is expected to take the rest of this season off from coaching, so this lines up with that. The same report indicated Gruden will hunt for a head coaching job next offseason, but if he strikes out on that then the Raiders look like a likely destination.
Interestingly, Schefter points out that the Raiders never hired a quarterbacks coach this offseason, and that Gruden sliding into that role "could be the perfect move" as the team prepares to move to Las Vegas. Gruden still had another year left on his Redskins contract that he'll presumably be getting paid for, so he won't be in any rush to take an undesirable job.
The Gruden brothers have worked together before, as Jay served as an offensive assistant under his older brother in Tampa Bay for seven seasons. Gruden eventually landed the gig as the Bengals' offensive coordinator, where he impressed with his ability to coax strong performances out of Andy Dalton. He got the Redskins job after that, and spent five-plus seasons in the nation's capital before getting fired. Jon recently declined to comment on the possibility of reuniting with his brother.
Follow @PFRumors