Given where we are in the season and in the league's investigation of Antonio Brown, this will hardly come as a surprise, but sources tell Adam Schefter of ESPN.com that Brown is not expected to play again this season.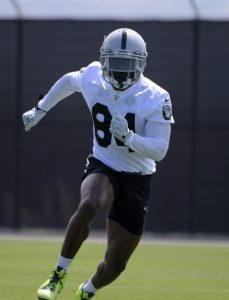 We heard several days ago that Brown would finally meet with the NFL this Thursday as part of the league's investigation into the sexual assault/rape allegations that two women have made against him. For some time, it was believed that the interview with Brown would be the last step in the investigation, but Schefter says that Brown has yet to turn over some of the evidence that the NFL is seeking.
Schefter says that three teams have been in contact with Brown — one of which may be the Seahawks — but otherwise, his report largely reiterates what we already know. For instance, if a team were to sign Brown, the league would be prepared to place him on the commissioner's exempt list until the investigation is over, meaning that the acquiring team would be paying him to sit on the sidelines.
Plus, at least some teams believe that Brown will be hit with a suspension once the investigation has concluded, so even if the league was prepared to make a finding and impose discipline as soon as the interview with Brown is over — which is clearly not the case — Brown may not be eligible to play in 2019 anyway. Indeed, Mike Florio of Pro Football Talk reports that the league's meeting with Brown will take place in South Florida and not NFL headquarters in New York, which suggests that the league is still in fact-finding mode.
Brown says he is determined to return to the NFL, but it seems as though that will happen at some point in 2020, not 2019. In the meantime, AB will have plenty of things to worry about, including the lawsuit filed by one of his accusers, Britney Taylor. Per Schefter, Brown has now been served with the suit.
For what it's worth, Brown's agent, Drew Rosenhaus, continues to insist that Brown will suit up for an NFL team this year. Rosenhaus said, "I'm confident Antonio will play again this season. I believe the NFL should clear him after they interview him this week and I expect he will be signed shortly after that" (via Schefter on Twitter).
Photo courtesy of USA Today Sports Images.
Follow @PFRumors