It's official. Chargers left tackle Russell Okung will run for NFLPA president, as Ken Belson of the New York Times writes. If Okung wins, he could change the complexion of the ongoing labor talks and, potentially, steer the league towards a labor stoppage.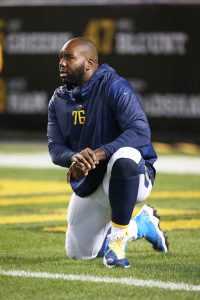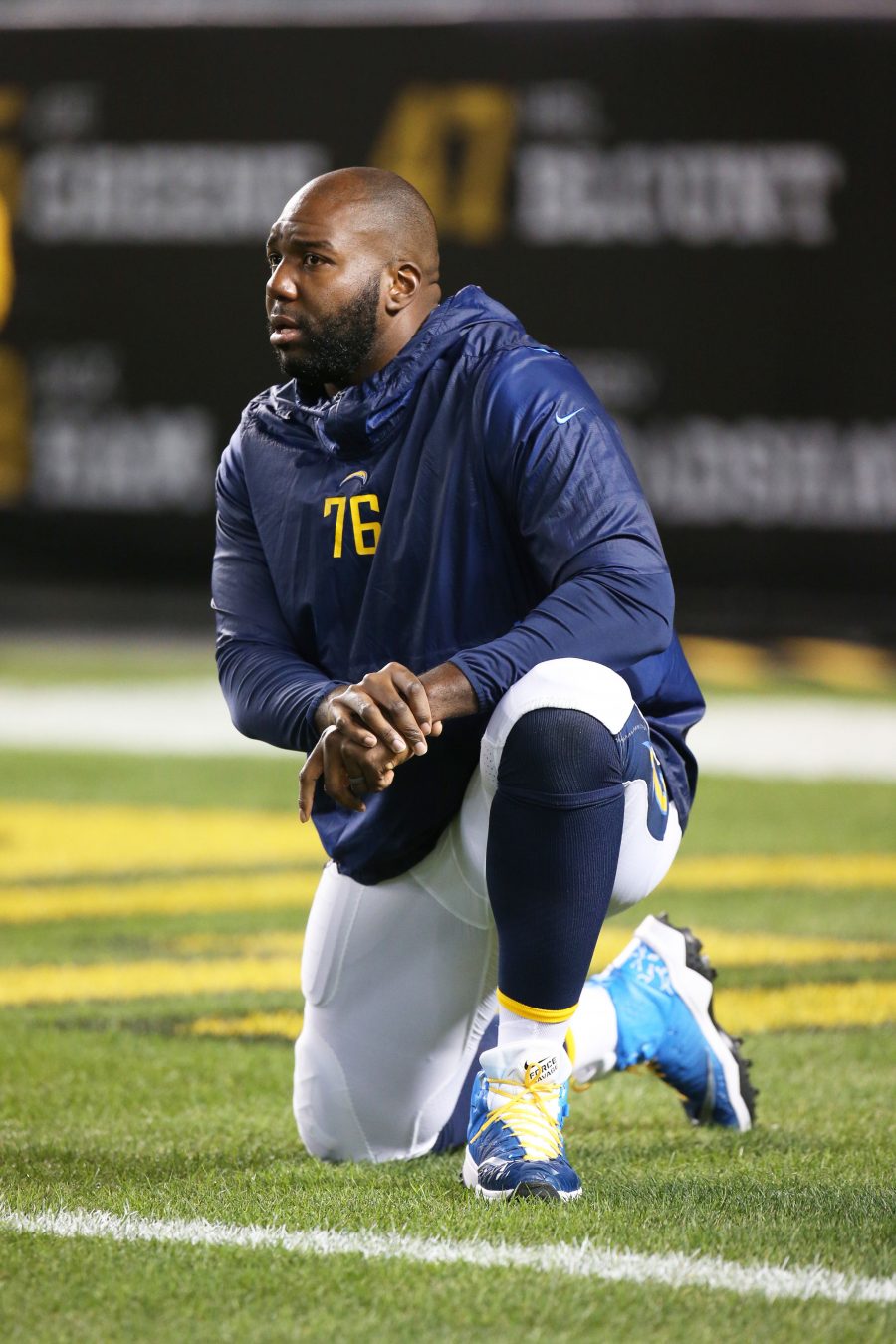 [RELATED: NFL, NFLPA To Meet On Thursday]
The owners and players have been discussing a new deal based upon the framework of an expanded 17-game regular season. Okung has been vocal in his opposition of the proposal and says that a labor stoppage might be necessary to get the best possible deal for the union.
"Are we in an equitable agreement with management?" Okung said. "Right now, the answer is no. This will take as long as it needs to…I expect more, and I'm not willing to be bashful about saying that. I've made it really clear we need to exhaust every single opportunity we have in order to put our players in a better situation to take care of themselves, their families and to protect the future of this game."
Okung is far from the only player who doesn't want a 17-game season. A source familiar with the negotiations tells Mike Florio of Pro Football Talk that an extended regular season, which will likely come with expanded playoffs, remains a very difficult sell for the league's players. A reduced preseason isn't much of a selling point for them, as fewer and fewer vets are playing in the preseason anyway. John Clayton of 710 ESPN Seattle confirms that there is not enough player support for a 17-game schedule (Twitter link).
It's worth noting that Okung has been at odds with his own union in the past. An independent investigation found that Okung spread confidential information in violation of union rules as a member of the Executive Committee. Okung, for his part, denies any wrongdoing and says he's the union's best bet to push back against the rigors of an expanded season.
"We can't neglect those issues in order to get more money," Okung said. "Am I going to trade health and safety for a buck?"
The league will elect its next president in March. Eric Winston, the incumbent, is not eligible for another term because he is two years removed from playing.
Photo courtesy of USA Today Sports Images.
Follow @PFRumors