Friday afternoon brought an unexpected turn of events in the NFL's CBA negotiations. After negotiating the current iteration with owners, the executive committee voted 6-5 against pushing it to a union-wide vote, Tom Pelissero of NFL.com tweets.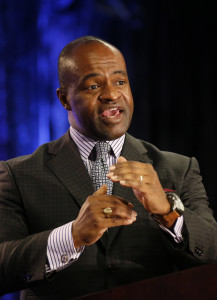 The exec vote is only a recommendation and doesn't scuttle the proposal entirely, but it does raise some serious question marks. The next official step towards ratification is a vote among the league's 32 player representatives. If a simple majority says yes, it goes on to the entire NFLPA.
Earlier today, it seemed like the two sides were well on their way to ten more years of labor peace. Still, the league's eleven higher-ups are skittish about the concessions being made. A number of players have found some sticking points in talks, including the addition of a 17th regular season game. Owners have pitched a number of trade-offs to get the deal done – a larger share of revenue, lighter training camp practices, less fussing over weed, and more – but that hasn't totally mollified the upper ranks. On the other side of the table, some owners are also hesitant, as shown by their recent not-quite-unanimous vote.
There is no true deadline for a resolution, though both sides are gunning for a deal before the new league year begins in March. Otherwise, things will become impossibly messy and the possibility of a labor stoppage in 2021 will linger.
Photo courtesy of USA Today Sports Images.
Follow @PFRumors