Although Marcus Mariota's benching helped accelerate the Titans' first trip to the AFC championship game in 17 years, the former No. 2 overall pick will have options on the market.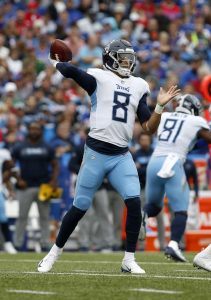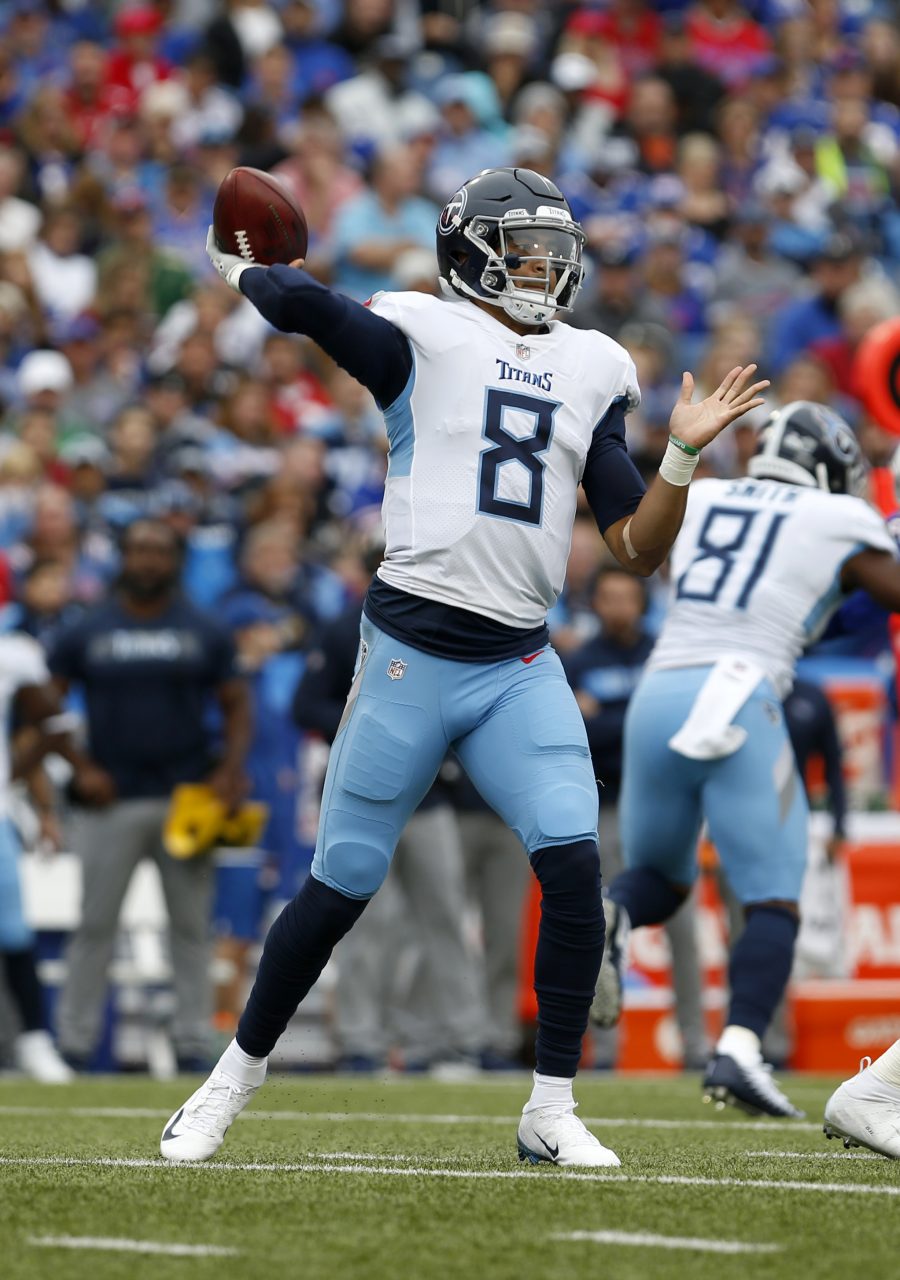 Several teams are interested in the five-year Titans quarterback, Tony Pauline of ProFootballNetwork.com notes, adding the Patriots and Colts are two of them. This continues a QB rumors cycle that is starting to frequently feature the Colts and Pats.
The prospect of the Patriots losing Tom Brady is increasing, and the Colts appear to be doing due diligence. They have met with Brady's representation and look to be the early favorites for Philip Rivers. Mariota may be a consolation prize but would certainly cost far less than Brady or Rivers would. The Colts have Jacoby Brissett and Brian Hoyer under contract for 2020, but Jim Irsay has left the door open for major quarterback moves.
In a complex situation, Mariota's Patriots place could go in several directions. Mariota could be a Brady replacement at a much cheaper rate. The 2014 Heisman winner could also be thrust into a competition to be Brady's replacement with a higher-profile name. The Pats used rookie Jarrett Stidham as Brady's backup in 2019 but could be eyeing a Brady-Mariota setup, with Mariota then settling into a developmental role while the future Hall of Famer plays his final season(s).
Pauline notes teams could be preparing quarterback competitions are eyeing Mariota. It would then stand to reason the Bears are among the interested parties. They are preparing to bring in a veteran arm to push Mitchell Trubisky.
The Titans benched Mariota during a Week 6 shutout in Denver and saw Ryan Tannehill pilot them to playoff upsets in New England and Baltimore. Mariota has struggled since a 26-touchdown pass 2016 season but did help the 2017 Titans into the playoffs, where the Patriots routed them in a divisional-round game.
Photo courtesy of USA Today Sports Images.
Follow @PFRumors