After Andrew Luck's retirement created the most uncertainty the Colts have faced at the quarterback position since Peyton Manning's career-threatening injury in 2011, they now project to be one of the key players in this offseason's complex quarterback derby.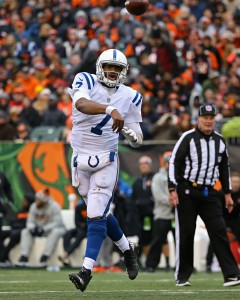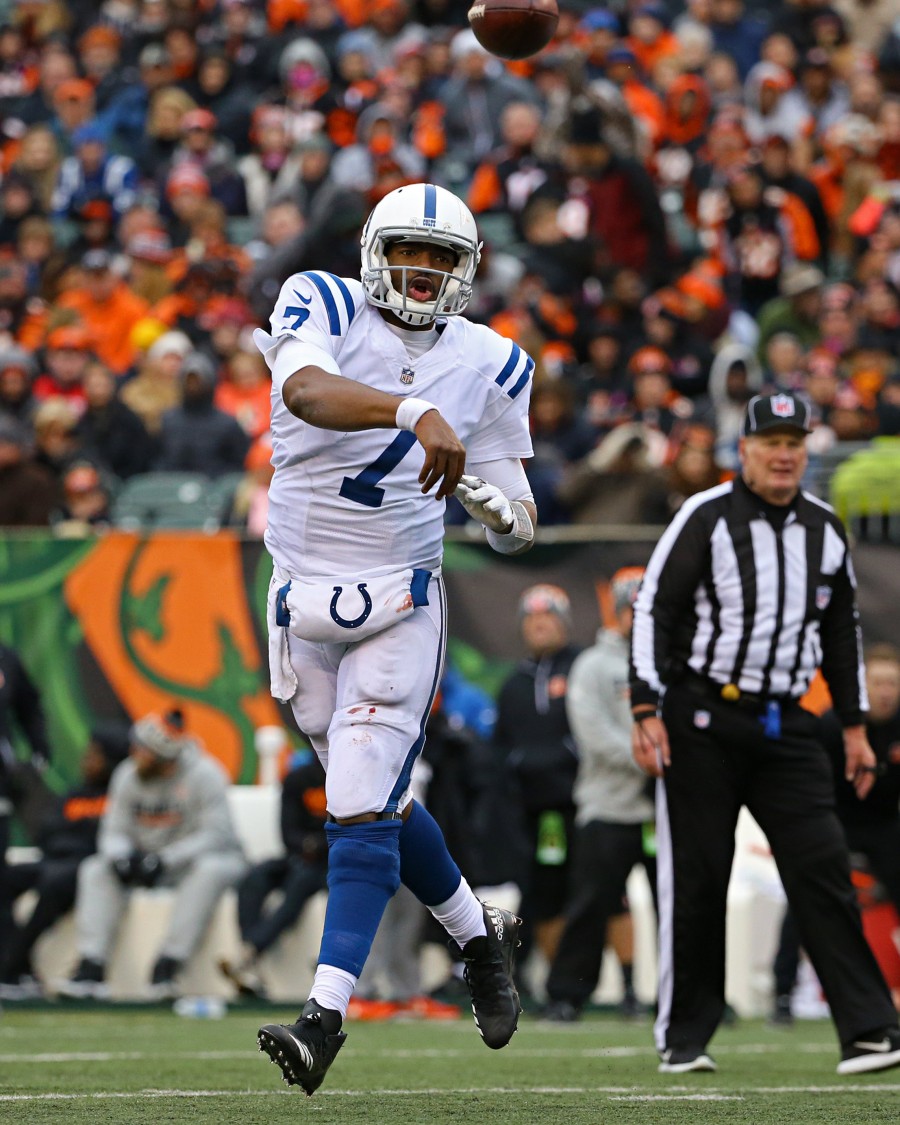 Presenting a quarterback market that features Tom Brady, Philip Rivers and Teddy Bridgewater as free agents — along with nominal UFAs Drew Brees and Dak Prescott — to go with Cam Newton and Andy Dalton as likely trade chips, 2020 brings unusual uncertainty at the NFL's glamour position.
Colts owner Jim Irsay addressed several topics Sunday but focused on the quarterback position, where the team's current starter — Jacoby Brissett — is not a lock to stay in that role.
"I won't talk about specific players; I would just say all options are open," Irsay said, via Mike Chappell of Fox 59. "We have challenged each other to keep the ancient enemy of rationalization out of the room. The quarterback position, the three of us (Irsay, GM Chris Ballard and HC Frank Reich) will make it. We have to. It's too big of a decision. All options are on the table. I've never quite seen a year when this was so unusual if you will. It's exciting. I look at it as a challenge."
The Colts, who hold this year's No. 13 overall selection, have also been linked to making a first-round quarterback pick. While calling Indianapolis' Brissett-Brian Hoyer depth chart "better than probably half the league," Irsay will keep the draft avenue open. Although, the Colts are extremely unlikely to be in position to draft one of this year's top three quarterback prospects at No. 13.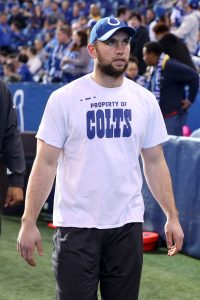 "We'll keep evaluating that position. I know we'll find the right answer and Jacoby can have a much higher ceiling that he has now. That's a possibility," Irsay said. "We could draft someone. That's a possibility. Doesn't have to be the first round. There's a lot of good players out there.
"I know we were going to take Russell Wilson the year (2012) we took Andrew in the fourth round, but he was gone in the third. We would have taken him, but that's a long story."
As for who will be Brissett or his replacement's blindside protector, Irsay is confident Anthony Castonzo will be back. The nine-year veteran is considering retirement. Ballard believes the former first-round pick has several years left in the tank.
"I haven't talked to Anthony personally, but he's a Pro Bowl left tackle and we want him to come back," Irsay said. "I think there's a strong likelihood that he will, but I think Chris will have more on that in the coming weeks."
Irsay added that the Colts have not discussed an extension for Marlon Mack. While indicating the Colts like Mack and want him to stay beyond his 2020 contract year, the longtime owner mentioned how much the organization likes 2018 draftees Jordan Wilkins and Nyheim Hines.
Lastly, Irsay did get around to Luck. The owner said both Ballard and Reich still have dinner with the retired passer and that he has not given up on the prospect of the former No. 1 overall pick returning to the Colts at some point.
"I try to make the argument (with him) also, 'What about the $700MM (seems high) you're leaving on the table?'" Irsay said, after noting he respects Luck's decision to retire. "I think we'll have an outstanding decade, and I think Andrew will have an outstanding life. Will those things meet? It's very possible, but it's also not possible. … We have to go on with the assumption that he's not going to be back. If he comes back, that's easy."
Photo courtesy of USA Today Sports Images.
Follow @PFRumors