One of the most interesting storylines to monitor during the 2020 offseason is what the Raiders do at quarterback. There have been some rumors as the team prepares to move to Las Vegas that they might not be entirely sold on Derek Carr, and for the first time we have some real reporting that other teams think the Raiders might be inclined to move on.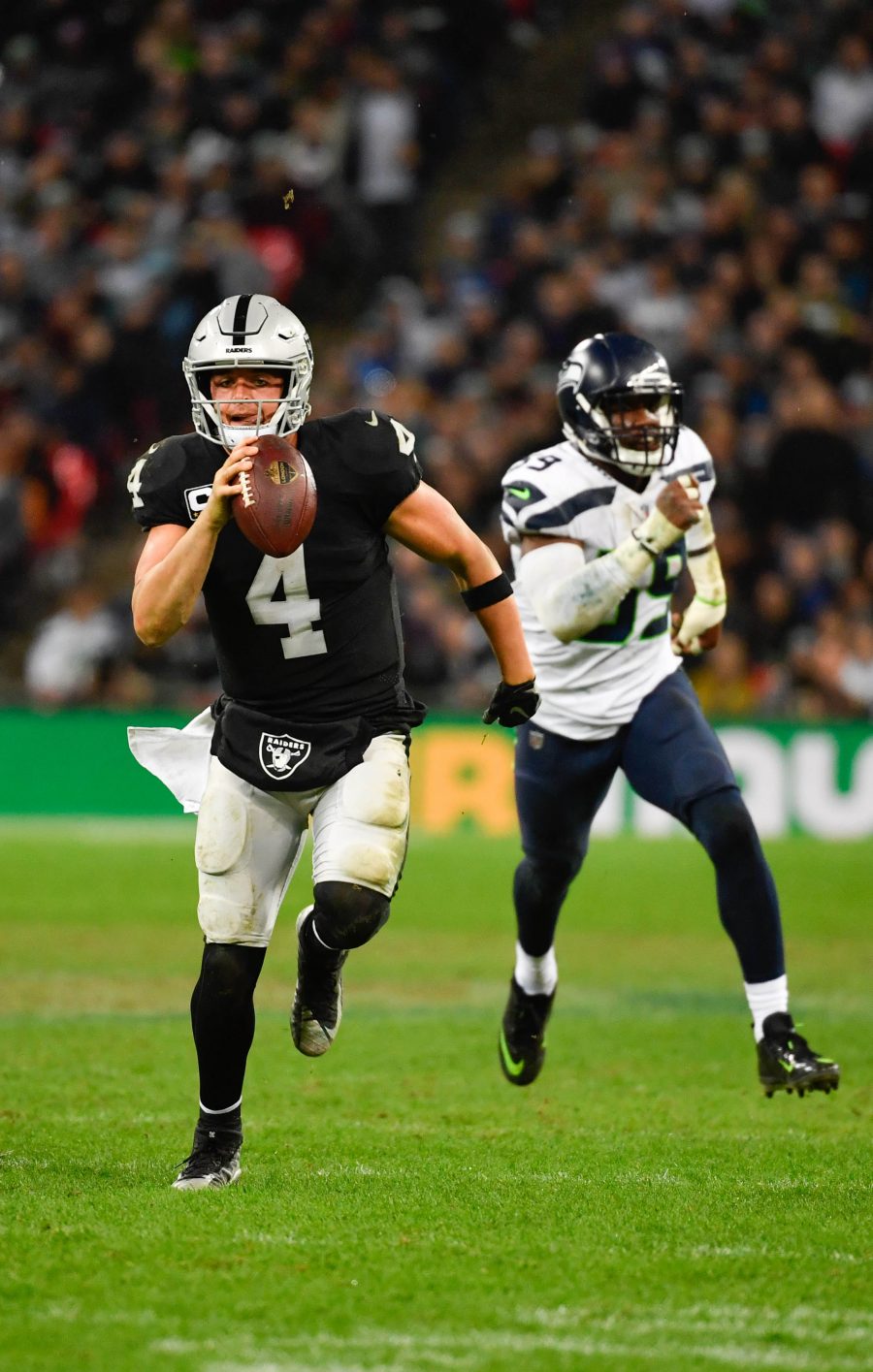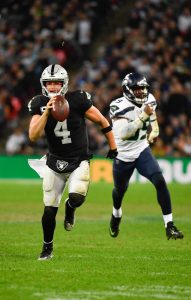 There is a "growing sense" within the league that teams are preparing to inquire about trading for Carr, according to Vincent Bonsignore of The Athletic (Twitter link). However the Raiders are still looking at their available options before determining what to do with Carr, Vic Tafur of The Athletic cautions in a tweet. The last public comments from the Raiders on the situation came about a month ago, when GM Mike Mayock gave an interesting interview.
"As far as what the future holds, I'm gonna tell you the same thing I told you last year. About every position. And that is, my job is to evaluate every position and try and make us better. And if I can, I will, and if I can't, I won't. And that holds true at every position," Mayock said of Carr at the time, very clearly hedging on his future with the team.
Of course, there have been reports that the Raiders plan to pursue Tom Brady. That's still a bit of a long-shot though, and they might have to end up choosing between Carr and one of the second-tier available options. To that end, Tafur added in his tweet that he's "not sure they see [Teddy] Bridgewater as an upgrade over Carr."
It seems like things are still in flux, but that Carr playing elsewhere in 2020 is a very real possibility. Whatever happens, this offseason is shaping up to have the wildest game of musical chairs for quarterbacks in quite some time.
Follow @PFRumors