Antonio Brown's time with the Raiders didn't go as planned, to put it mildly. Oakland traded a couple of picks to acquire him from the Steelers, and he never ended up playing a game in the silver and black. Brown got into a very public spat with Raiders GM Mike Mayock, reportedly threatening to punch him and calling him a "cracker." Although head coach Jon Gruden has final say on personnel matters, Mayock still caught a lot of flak for his handling of the situation. Now in an interview with Vic Tafur of The Athletic, Mayock reflected on the whole ordeal at length for the first time.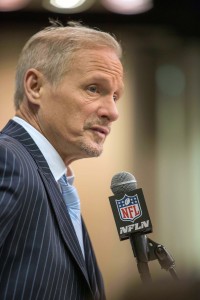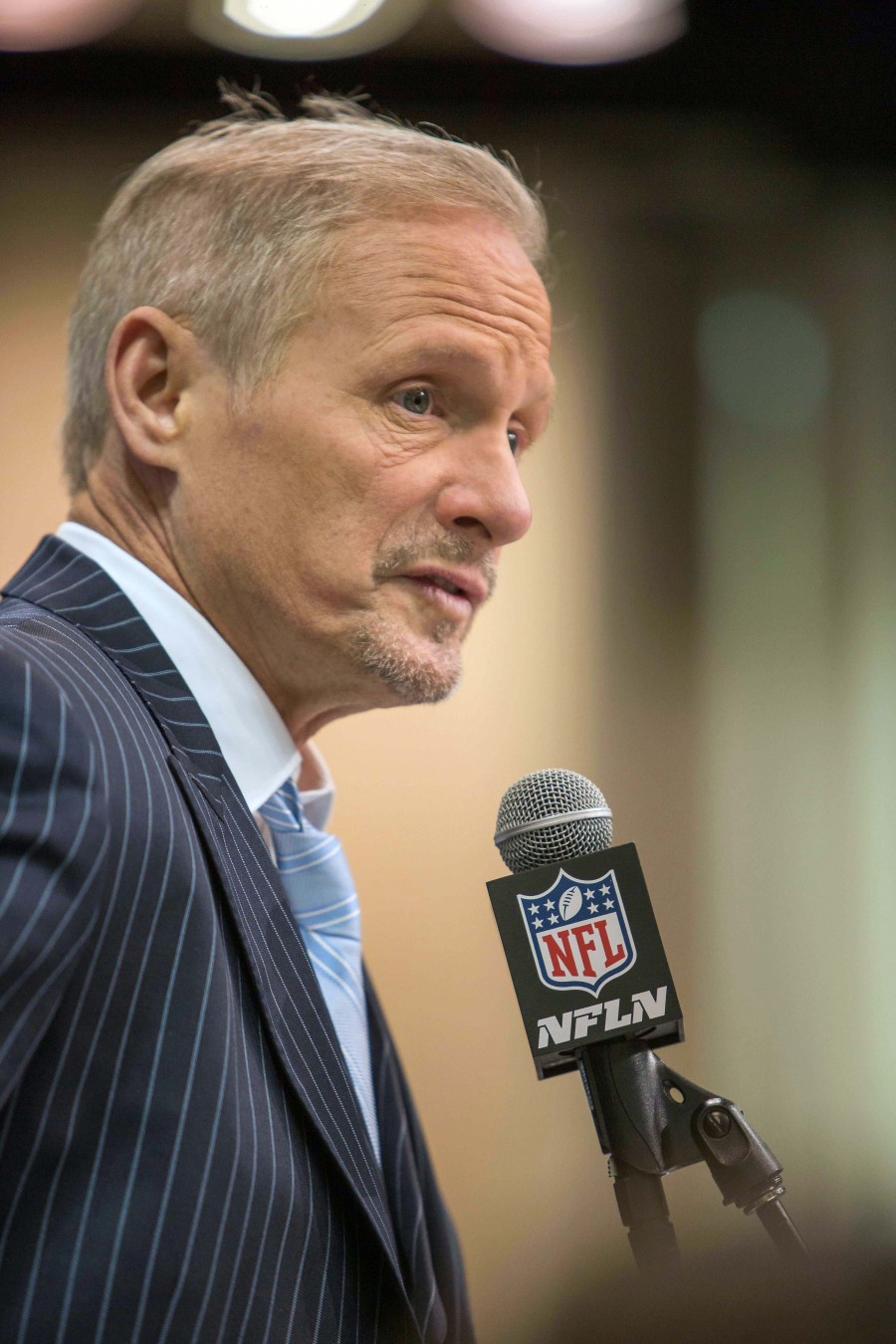 "I put that on me," Mayock said. "My anticipation was that he was coming off a situation in Pittsburgh where he wants to prove everybody wrong and he wants to ride into the Hall of Fame. That he was going to come in with Jon Gruden and Derek Carr and our offense and lead the way. … I really thought we were going to get the best out of Antonio Brown and we didn't."
The Raiders ended up cutting Brown on September 7th, a couple of days after the blowup in the locker room. "We weren't able to get anything out of him. So, at the end of the day, in hindsight, we lost a third-round pick and a fifth-round pick, and I can't tell you how much pain that causes me," Mayock continued. Gruden initially welcomed Brown back into the locker room the day after the altercation, which led to some speculation that the coach had taken the player's side over his GM's, and that Mayock wasn't long for the franchise.
Mayock denied there were any issues between him and Gruden, and he didn't seem concerned about his job security. "Jon and I are good," Mayock said. "Jon and I talk everything through." The Raiders are moving to Las Vegas this offseason, and rumors have swirled that they could be in the market for a new quarterback as they make the transition. Mayock spoke positively of Carr, saying "Derek stepped forward in Year 2 under Jon Gruden," but he also hedged.
"As far as what the future holds, I'm gonna tell you the same thing I told you last year. About every position. And that is, my job is to evaluate every position and try and make us better. And if I can, I will, and if I can't, I won't. And that holds true at every position." Spoken like a true GM. Carr was inconsistent once again this year, and it wouldn't be a shock if the Raiders decide to make a splash at the position.
Mayock also talked about defensive end Clelin Ferrell, who the Raiders surprisingly drafted fourth overall last April. Ferrell got off to a slow start, and Mayock acknowledged as much. "I thought he was solid," Mayock said. "Early in the year, we probably asked him to do too much. He had never played inside and he was splitting reps inside and outside. He lost weight, he was sick in London … those aren't excuses, they're facts." 
"After London, when he got his weight back up, I thought the season began to build for him. We asked him to play one position and I thought he got better and better each week, and we're excited about him," he continued. The former NFL Network analyst also revealed that he thinks the impending move will help attract free agents. "There is definitely a buzz about our move into Las Vegas," he said. "Could be one of the big stories of free agency." The Raiders will be one of the most interesting teams to watch in 2020. 
Photo courtesy of USA Today Sports Images.
Follow @PFRumors